Current Projects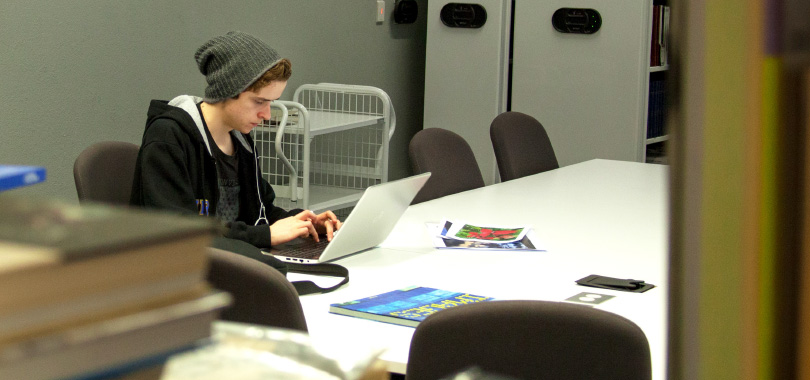 The Teaching Innovation Unit (TIU) is focused on implementing a university support model that actively engages both Division and Central staff to better meet the changing academic professional development requirements across the institution.
The overarching aim of the TIU is to engage and leverage the broader expertise and social capital that actively resides within and across our Divisions.
The Teaching Innovation Unit will work collaboratively with Divisions and university support units to:
lead the development and delivery of key projects outlined in the Digital Learning Strategy
establish and coordinate a comprehensive training and development program to enhance UniSA teaching practice
foster a culture of pedagogical innovation that leads UniSA staff and students towards more personalised and adaptive learning
promote and engage academic staff in evidence-based educational research
identify and implement technologies that enhance the quality of the student learning experience while generating cost efficiencies
support programmatic curriculum evaluation, design and development
establish a teacher development program to support doctoral students pursue a career in university teaching
provide a transformative first year experience – focused on retention through active learning
Projects
In order to achieve the above objectives, the TIU has structured its work priorities around a series of clearly identified and resourced projects. The adoption of this structure will allow TIU to work collaboratively and dynamically with other units of the organisation to arrive at outcomes that are relevant and responsive to need. Major project areas for 2016 include the development of tools to enhance English language proficiency across the student cohort, assisting the university to increase its blended learning offerings, the continued development of learning analytics tools, and supporting the development of resources to aid staff to interrogate curriculum and assessment alignment within their courses and programs.
A sample of major projects follows. This list will be expanded as project details are refined.
Learning Technology Enhancement
Continued enhancement to learnonline is a key focus of the Technology Enhanced Learning Team. The technical infrastructure to create program websites that can be linked to all courses in the program will be developed. Program websites will contain essential learning resources common to all courses in a program, provide a point of contact for all students enrolled in the program and a connection to professional bodies.
Video creation and editing will form a key priority for training and Technology Enhanced Learning Experimental (TELE) sessions during 2016. Alternate video editing software applications will be explored to provide academics with a range of tools that may better cater to their changing teaching and learning requirements.
learnonline will be further enhanced to provide increased access to learning resources for students during the life of their program and to prospective students who are considering enrolment in future courses. The new external facing Moodle platform provides opportunity for the broader community (secondary school students and teachers) considering enrolment at UniSA and to engage in learning online at UniSA.
TIU contact: Ms Kim Edgar: Manager of Learning Technologies and Projects
Programmatic Assessment Project, Division of Health Sciences
This project will improve the coherence of programs through the development of programmatic understandings of assessment. It is proposed to develop a tool or instrument that Course Coordinators can use to explain to students the relevance and purpose of assessment, and where possible how it connects with other courses. Research for this project will include gathering examples of where this practice is already happening in this Division and other Divisions. Findings from this audit of current practice will be presented to DivTALC and Program Directors group in June 2016 and will inform the establishment of further priorities.
TIU contact: Dr David Birbeck, Academic Developer
Building a Modularised Online Course Offering, School of Business
ACCT 1006 is a first year core Accounting course and has a high failure rate. The aim is to modularise the offering so that students who are at risk can be identified early (definitely before the Census date) and provided with the opportunity to return to the beginning of the course to (re)develop basic concepts and processes before failing the course. This model will disrupt traditional modes of identifying and supporting students at risk and offer an alternative to the current model of failing and re-enrolling in a course.
Tasks undertaken will include:
mapping the current course content and skills required
map current assessment tasks to course content and skills
modularise content and skills
map new assessment activities to modularised content and skills
develop resources and online course site
TIU contact: Ms Dale Wache, Academic Developer
Threshold Learning Outcomes Project, Division of Education, Arts and Social Sciences
Develop and document threshold learning outcomes for coursework programs. This will encompass progams with external accreditation requirements (eg. Bachelor of Psychological Science), and those without external accreditation requirements (B. Journalism and Professional Writing).
TIU contact: Dr Ruth Fazakerley, Academic Developer
Enhancing and developing online program and course offerings, Division of IT, Engineering and Environment
Continue the Division's planned program of online / external course development.
Work for 2016 includes development of the following courses in preparation for UniSA external delivery in 2017:
a) second year of Electrical Engineering
b) third year of Civil Engineering
c) fourth year of Mechanical Engineering
d) conversion of existing second year courses in Mechanical and Civil Engineering from their OUA form into UniSA external mode
There will be project support and online development for:
the Bachelor of IT online project (which has additional funding from the Provost)
the Master of Engineering (Engineering Management) for delivery in Hong Kong
the first two years of the Construction Management and Economics program
the Bachelor of Aviation
Ongoing support will continue in the form of Online Education Designer support for staff and their web sites and tutor training and development for key Divisional online programs . This work includes continuing to merge resources and teaching approaches for OUA, UniSA external and on campus teaching.
Further develop the delivery model for online and external programs in line with the UniSA online model currently being developed with a particular focus on improving the digital capacity of academic staff to allow for a more sustainable delivery model for online courses given the dramatic increase in the number of online programs in the Division. This will also consider the important aspect of workload allocation for these activities.
TIU contact: Dr Diana Quinn, Academic Developer
Professional Development Events Calendar
The TIU will present a series of more networked and informal events throughout the year. The TIU will host approximately 10 teaching and learning breakfast sessions in 2016; and learning café sessions across all 4 campuses. The learning café encourages staff to try some of the innovative pieces of technology available for them to enhance teaching in the digital context and to discuss various approaches with peers. Digital Learning Week (DLW2016) welcomed a host of visiting academics to UniSA. We will take this opportunity to host a range of follow-up events to stimulate engagement with and discussion of the digital learning strategy.
Teaching and Learning Breakfast Series – 10 sessions during 2016
The Learning Café – minimum of 4 events – 1 at each campus
Digital Learning Week – follow-up events
Curriculum Innovation Showcase – September
End of year T&L innovation grants showcase
TIU contact: Dr Stuart Dinmore, Academic Developer
Language and Literacy
In 2016, the team will focus on supporting the integration of communication into teaching and curriculum across UniSA programs. Communication is not only an important graduate attribute in all UniSA programs, but critical for employability, and part of ensuring an enjoyable and successful learning experience for all students. The team will assist and develop academics in the provision of authentic academic and industry-relevant learning experiences so that our students graduate with the capacity to communicate clearly and effectively in their chosen discipline and profession. An example project is the design and delivery of a module on teaching communication for the Graduate Diploma in Education program. This project will illustrate processes to identify language and literacy (academic & professional) demands of courses and programs, establish strategies/techniques to align language and literacy demands with teaching and assessment, and exemplify how communication of students can be developed and assessed in programs and courses.
TIU contact: Dr Rowena Harper, Head: Language and Literacy
Transforming the PhD – the Viva
Those involved, or interested, in chairing vivas will be supported with a professional development plan. HDR students who will have to participate in a viva as part of their examination process will also be supported.
A new Supervisor development plan, on the issue of team supervision, will also be implemented.
TIU contact: Professor Alistair McCulloch, Head: Research Education