Teaching & Learning Breakfast Series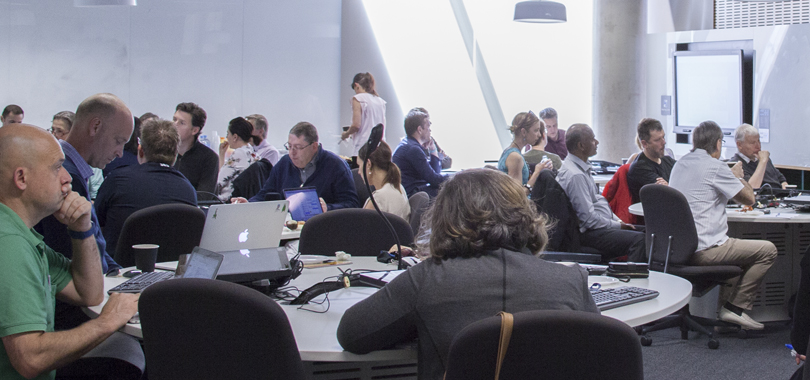 The Teaching Innovation Unit hosts a series of Teaching and Learning Breakfast events throughout the year.
Since 2015 we have addressed an extremely wide range of topics in teaching and learning with some world-class speakers visiting Adelaide or presenting to us remotely.
These sessions regularly have in excess of 100 attendees and draw participants from Universities across the world. Below you'll see an archive of recordings from previous sessions and links to register for upcoming events. We look forward to seeing you in person or online for a future presentation.
Upcoming Sessions
Date
Event Topic + Speaker

Thu 5th
July

Scholarly Teaching: Work and Identity in Higher Education

PRESENTER: Dr Keiko Yasukawa, Dr Tony Brown, Dr Nour Dados

DATE: Thursday 5th July 2018

TIME: 8:00–9:00am (ACDT)

LOCATION: Jeffrey Smart Building JS3.13A (City West Campus & via Virtual Classroom)

A light breakfast will be served


---

Overview

The Scholarly Teaching Fellow (STF) role was introduced into Australian universities in 2013. As of February 2018, almost 700 new positions had been created. The positions were aimed at creating a more stable teaching workforce, while also addressing growing concerns about the injustices of academic casualisation. In an academic workforce where non-secure forms of employment have reached 46% of full-time equivalence (Department of Education and Training, 2018) and role specialization has seen a growth in teaching-intensive roles, the STF positions have had an important impact on the sector-wide debate about the relationship between teaching, scholarship and research.

This session presents the initial findings of an Office of Learning and Teaching funded strategic project on Scholarly Teaching Fellows comprising 80 in-depth interviews conducted across several universities with STFs, managers and stakeholders. The presentation will discuss the challenge posed by the levels of non-secure employment in the sector and the disaggregation of the academic role, before considering the industrial and institutional responses. The implementation and experience of the new STF positions will be presented as part of a collective narrative analysis of the interview data. The impact of the changes on workloads, job security, professional identity and personal life will be discussed in relation to the purpose of the positions, the varied experience of academics in the roles, and the opportunities and challenges they pose to the composition of academic work more broadly.

This presentation is based on the project funded by the Commonwealth Department of Education and Training Office of Learning and Teaching: SP16-5285 'Scholarly teaching fellows as a new category of employment in Australian universities: impacts and prospects for teaching and learning'. We acknowledge our project team members James Goodman, Kaye Broadbent, Anne Junor, and Glenda Strachan whose intellectual contributions have informed this research.
Past Event Recordings
Past Teaching and Learning Breakfast Series recordings can be found here.