myCourseExperience is UniSA's course and teacher evaluation.
Students are able to evaluate their courses and all teachers associated with the course. myCourseExperience can be accessed from the Course Essentials block of each learnonline course site. Student will answer questions about their course and then move to questions about the teachers delivering their course.
A myCourseExperience questionnaire will be generated automatically for all study periods. It will contain seven core course questions and six core teacher questions. Course Coordinators will have the ability to add two additional course and two additional teacher questions from the optional questions bank. If no additional questions are selected, the evaluation will publish automatically on the activation date and become available to students. Course Coordinators have the capacity to change the date range through which the evaluation is open as long as it remains open for a minimum of one week.
Help on how to use myCourseExperience can be accessed via the image below.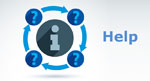 CEI and SET
The old Course Evaluation Instrument (CEI) and Student Evaluation of Teaching (SET) are still available for historic results only. They cannot be used to create new evaluations. See instructions for accessing historical data below.
Course Evaluation Instrument (CEI)
To access historical CEI results, visit the resources available on the Current Student Evaluations page on BI Hub
Student Evaluation of Teaching (SET)
Heads of School, Deans Teaching & Learning and Divisional Pro Vice Chancellors can access historical SET results using the resources in the Restricted Student Evaluation of Teaching Folder in BI Reporting.
Course Coordinators, Program Directors and individual staff can request reports through their Head of School or School Manager who will lodge a VIP Request to Business Intelligence and Planning. The form is available from the Evaluation page on the BI Hub.
Requests that fall outside of the scope above should be lodged using the University's Request for data form
Access historic SET results (login required)