Student Placement System (SPS)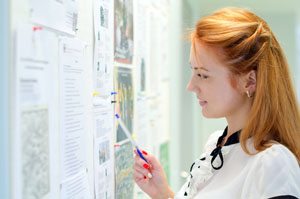 The Student Placement System (SPS) assists students, academic and professional with the administration of any work experience, work placement, practicum, clinical or field placement that requires students to undertake activities in a work setting and forms part of the formal requirements of course or program.
This includes both paid and unpaid placements, but does not include volunteer work or volunteer placements that do not in any way form part of the curriculum; these will not be administered within the Student Placement.
Objectives
Improve support capabilities and service availability.
Consolidate independent school-based systems and databases previously been used across the University and create a common platform that meets the needs of all schools.
Create a comprehensive and consolidated view of work placement data to facilitate ease of reporting and administration.
Enable greater coordination and consistency of student placement activity.
Integrate with the University's relevant information systems to provide a consistent look and feel for users.
Please email your feedback and suggestions on how SPS may be improved..