Contact Us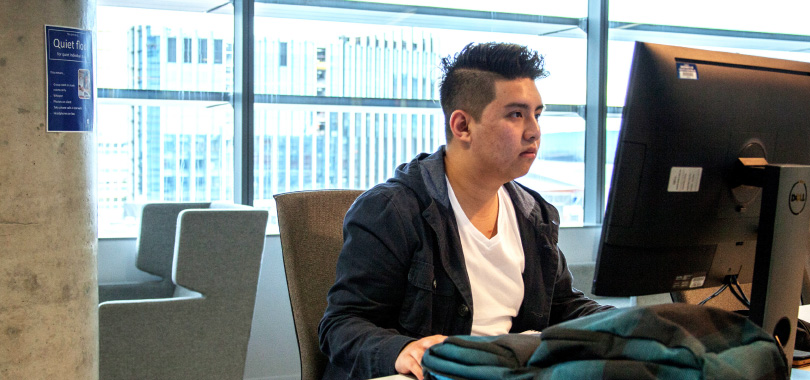 There is always someone who can help you; but, often finding out who to contact is half the battle. According to your enquiry, select the team who look after each area from the list below then, we'll show you the right person in the team to help you.

If you're not sure who to contact, email us and we will make sure to find the right person who can help.
Remember, for technical help with learnonline contact the learnonline Help Desk on 8302 0900 or email the learnonline help desk
Social Media
Sometimes there is a place for social media in our teaching as well as in our own professional networks. Whilst we don't necessarily advocate using social media in your teaching (at least not without thoughtful consideration), we do encourage you to consider it as part of your professional networking. Whether you're planning to use social media, or just curious for now, we invite you to have a look at our own social media networks. Yes we have one of pretty much all the mainstream networks; but, you can select just one or two, or all of them depending on your interest. Our social media accounts, under the Teaching Innovation banner, can be found below with links to join us online.
From time to time we facilitate social media workshops to help you understand how to use social media and where it may add to the student learning experience, so keep an eye on the events calendar, or we can organise a workshop for your own group.
Learn more about the various tools and platforms at Social media for learning (link to Teaching Technologies-Social media)
Facebook
If you are curious about using Facebook we have a closed group (this means it's entirely private and invitation only) where you can join in. Simply send us your request to join by email as you won't find the group in Facebook search because it's a closed group. UniSA is also on Facebook
Twitter
The Teaching Innovation Unit is on Twitter and you can follow us using @innovate_unisa if you have your own twitter account. UniSA is also on Twitter
Linked In
Join our Linked In group, Innovate@UniSA or check out UniSA on LinkedIn
YouTube
Although we have Helix as a multi-media platform, sometimes YouTube is great for sharing in a network - UniSA on YouTube
Our Community
We believe learning is best when it is social and active. That's why we are promoting a community approach to teaching practice, both online and face-to-face, yep blended. Read about the asynchronous online communities below and join the conversations happening online. or come along to one of the events around the campuses and join the informal discussions about teaching and learning, plus meet colleagues from other disciplines. Details about dates and locations are posted on the Events page.
ePortfolio Teaching Group
Every student and staff member has an ePortfolio of their own which is like having your own personal webspace that is both secure and private. To access your ePortfolio simply go to ep.unisa.edu.au and logon. There is also a link on your learnonline course site in every Course Essentials block. ePortfolios are highly regarded as a learning tool and we have covered this in more depth in the Teaching Technologies. To help get your started, there is an Academic ePortfolio group which we encourage you to join. Just search for Academics ePortfolio Group in Find Groups in ePortfolio and join our community.
Yammer Social Network
Yammer is a private social network on which UniSA has an all-staff license. To access simply go to Yammer and enter your UniSA email. You'll see there are already plenty of staff posting and sharing on the network, as well as a number of groups you can join. We have created a group called Academic Development if you'd like to join us there. And remember to set your preferences in the settings which you can access via the 3 dots in the top right corner of the Yammer screen.