Third party study tours and international internships
These are opportunities offered through third party providers and may be courses at an overseas university, internships or volunteer abroad opportunities. They are not managed by UniSA and to be considered for a place you must apply directly to the provider. Fees may apply (see relevant provider's website for details).
Note: The Overseas Experience Grant is available to Business School students applying for these opportunities.
To apply: Click here for more information on how to apply
UniSA Endorsed Providers
These providers offer opportunities to undertake study tours and internships internationally and are organisations with which UniSA has a relationship.

ACICIS offers the Business Professional Practicum (BPP) Internship which provides an opportunity for students of business, management and marketing, or early career business professionals, to gain valuable experience working in the field of business and commerce in Indonesia. Host Organisations are drawn from a wide range of Jakarta's business and industry sectors including: banking and finance, infrastructure and mining, small and medium enterprises (SMEs), creative industries, the Indonesian Stock Exchange, Indonesian Ministries of Finance and Trade, as well as chambers of commerce. New Columbo Plan Mobility Grants of $3000 are available. Click here for further information.
ACICIS offers the Law Professional Practicum (BPP) Internship which provides an opportunity for Law students to gain professional experience working alongside legal practitioners in Indonesia's legal sector. This six-week study program is undertaken in Jakarta prior to the commencement of the Australian academic calendar year (January – February). The program, hosted by Atma Jaya Catholic University will consist of an initial two weeks of intensive Indonesian language instruction and English language lectures by local legal practitioners and experts in the field of law, followed by a four-week supervised practicum placement with a local or international legal firm, government authority or non-government organisation (NGO). New Columbo Plan Mobility Grants of $3000 are available. Click here for further information.
ACICIS offers a full semester exchange Indonesian Business, Law and Society Program (IBLS) is a semester-long program hosted by the Islamic University of Indonesia (UII), Yogyakarta. Taught in English, this program provides students with a comprehensive understanding of Indonesian business, law and society at regional and global levels, as seen from an Indonesian perspective, while developing necessary critical skills to enter their respective fields. The IBLS runs in two intakes each year: from August to December, and from January to June. It includes one month of intensive compulsory Indonesian language and culture classes, at beginner, intermediate or advanced levels and you are able to choose to either do full-time study only or a mix of study and a 3 day a week nine week long internship. Click here for further information.

AIM Overseas offers Study Tours and specialises in offering intensive academic courses taught at universities overseas. They offer high quality programs taught at some of the world's best universities. Programs offered at AIM Overseas give students an experience that simply could not be replicated in a classroom in Australia. Click here for further information.

CIS Australia offers both Study Tours and Internships. The short term summer and winter programs, internship opportunities, semester abroad options and volunteer work are available in many countries. You can choose a range of places like Costa Rica, Italy, Spain, Nepal, China and many more. Click here for further information.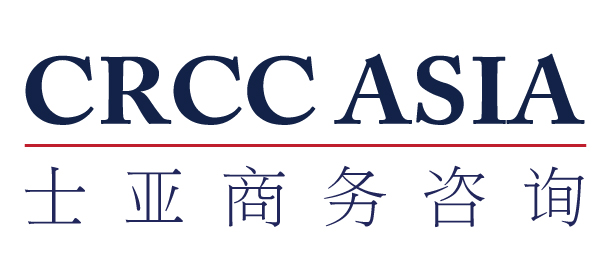 CRCC Asia is the leading provider of Internships in China for university students and graduates. CRCC arrange placements for between one and three months with companies in Beijing, Shanghai and Shenzhen for undergraduates and graduates, across a variety of sectors including finance, business, engineering, green technology, law, marketing, pharmaceuticals, NGOs, journalism and several others. A 6 or 8 week internship in Manchester, England is available in 2017. Click here for further information.
CRCC Asia has twenty $3000 New Colombo Plan Scholarships available for undergraduate students. Click here for further information.

Project Everest deploys students all around the world to work in a developing area by collaborating with local communities to establish real social ventures aimed at solving complex issues. These projects, forming an Internship opportunity, run multiple times a year working across countries such as: Uganda, Timor-Leste, Fiji and Cambodia. Social Venure projects are aimed to run in January, February, May, June, July, August and December. For more information regarding the Social Venture Projects available click here.

REACh Asia is an established Real Estate Academy in China. Students are able to undertake a 2 or 4 week case study experience in either Real Estate or Construction Project Management. Opportunities exist in Hong Kong, Singapore, Shanghai, Beijing, Seoul and Tokyo. The programs are custom designed and made relevant to region and city industry environment. Click here for further information

Scope Global is a specialist project management company delivering international development and education programs throughout Asia and the Pacific. This includes Internships in the Asia-Pacific region. Scope Global has an extensive network of partners across the Asia-Pacific enabling them to provide Australian students with diverse workplace learning opportunities in discipline-relevant sectors. Their network of in-country staff will be on hand to support and monitor progress, ensuring a safe, rewarding and meaningful experience for both student and host organisation. Click here for further information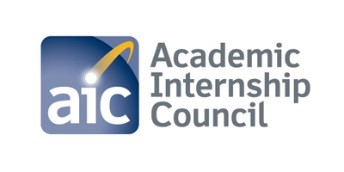 Academic Internship Council provides academic institutions with internship programs that helps their students achieve personal and professional growth in the global workforce. Opportunities include places like Singapore, India, San Francisco, etc. Click here for further information.

City Internships offers 8 week programs in London, Paris, New York, Boston, Washington D.C., Miami, Chicago, Austin, Los Angeles, San Francisco, Sydney & Hong Kong with four intakes across the year. Internships are available in Banking and Financial Services, Marketing, advertising and PR, Law and Politics. Click here for further information.
Opportunities to attend conferences will be added as they arise.