Why don't my missed calls list an appropriate return phone number?
If you miss a call from a private number or unknown international number the email will have Caller-Id: 10####. There is no way to find out what number called you. Hopefully next time the person calls they leave you a message, including a return contact number.
You would have received an email similar to: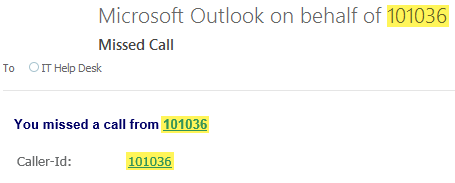 Further Assistance
If you require further information or assistance please contact the IT Help Desk on (08) 830 25000 or 1300 558 654.