Moodle 3.9
The learnonline (Moodle) and learnonline (UniSA Online Moodle) environments underwent a significant upgrade from Moodle 3.5 to Moodle 3.9. As part of this upgrade, there was a big change to the learnonline (Moodle) theme, aligning it more closely to the current learnonline (UniSA Online Moodle) look and feel.
Through consultation and feedback, the two Moodle environments are now very similar and present a consistent and refined way for students to navigate their learning management system, regardless of whether they are an on-campus or UniSA Online student. All courses now present students with the same navigation, reducing confusion and inconsistency.
Desktop View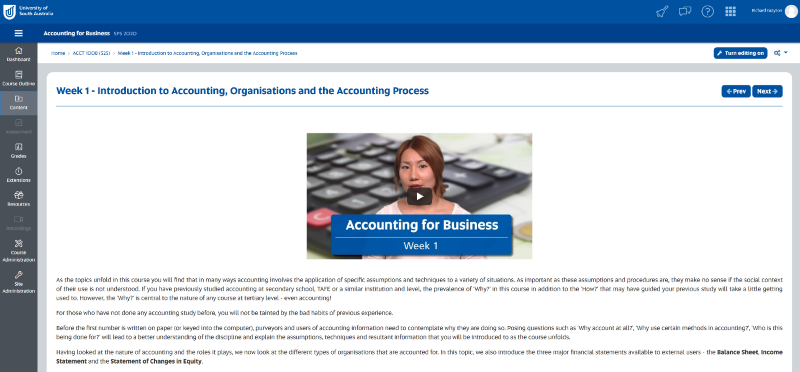 Mobile View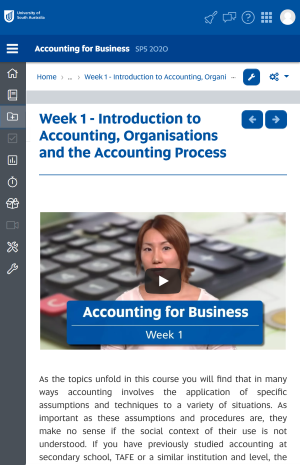 For further information on the Moodle upgrade please visit the TIU Moodle version and theme upgrade help resource.
Further Assistance
If you require further information or assistance please contact the IT Help Desk on (08) 830 25000 or 1300 558 654.