Finding research degree students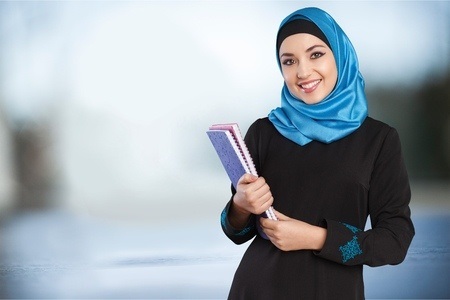 Here are some frequently asked questions around admitting students into research degrees.
What are the key entry requirements for PhD students?
The University wants to recruit quality PhD students. This is essential to the success of the student, and to give them the best possible chance of completing on time and with good results.
The University has established minimum criteria that are intended to gauge an applicant's chance of success. The current selection criteria are intended to identify students who have a strong background in their discipline (undergraduate degree) and demonstrated research readiness or research capability (honours degree or research experience).
Ideally, students should have previously conducted research, including publishing their research or undertaking relevant work experience.
What advice can I give to a student to improve their chances of gaining a scholarship?
Scholarships at UniSA are limited and highly competitive. Only the very best students are likely to qualify.
The University uses an assessment system for all applications that is intended to fairly and equitably evaluate all applicants. The system is in place to ensure the University produces graduates with the capacity to conduct research independently at a high level of originality and quality. Further information about the assessment system is available on the Admission supporting information website.
The most successful scholarship applicants will have Honours Level 1 (or equivalent), a strong undergraduate degree, and have published research. There is also a stream for applicants with significant work experience, where they are assessed based on their most recent degree, publications and work experience.
Students who have a strong academic background with demonstrated research capability are more likely to be successful. Further information about the scoring guidelines is available on the Admission supporting information website.
How can I find out the status of a student's application for admission to a higher degree by research?
Any enquiries to the status of an application should first be directed to your Academic Unit office.
Note that the assessment process is quite complicated and involves several different areas. Your Academic Unit office should also be able to provide advice regarding usual timelines.
I have a potential student from a sanctioned country. What do I need to know?
The University must abide by the UN and Australian Autonomous Sanctions Act, which are rigorous requirements for people from sanctioned countries undertaking research in Australia, including research degree students and visiting researchers.
Potential students from sanctioned regimes must undertake a risk assessment before their application can be considered.
It is important to note that it is the research project which is subject to scrutiny, rather than the person. The exception to this is a person whose name appears on the Department of Foreign Affairs and Trade Consolidated List, which is a list of all persons who are subject to targeted financial sanctions or travel bans under Australian sanctions laws.
To complete a risk assessment use the relevant sanctions compliance form UniSA Staff Logon Required. If you have any questions, please contact your Dean: Research or the Graduate Research team. Note that a University of South Australia sanctions framework is under development and this process may be modified in the near future.
Why do I need to complete a supervisor recommendation form?
The supervisor recommendation form (PDF 110KB) (Supervisor Report for Prospective HDR students) UniSA Staff Logon Required, is a tool that enables you to assess the research readiness of an applicant and it gives you, the supervisor, input into the assessment of the student, both in terms of commentary and improving the students ranking in during the admission selection (PDF 80KB) process.
You only need to complete the form for students that you are recommending for admission.
What are my responsibilities as a supervisor?
Section 6 of the Code of Good Practice: Research Degrees management and supervision describes your responsibilities as a supervisor. This document also spells out the responsibilities of everyone involved in a research degree students experience including the Dean of Research (or delegate), Research Education Portfolio Leaders (or equivalent) and the student.