Managing my students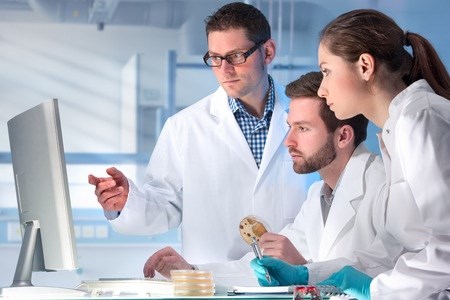 Student supervision has an administrative dimension that can sometimes be a challenge to navigate. Here are some frequently asked questions to help you understand the forms and processes involved.
There has been a change to my student's supervisory team. How do I ensure this change is made to the student's record?
Complete the Change of Supervision form available on the Student Forms website. It will be approved by the REPL and Dean of Research (or delegate) and updated in the student system by the Graduate Research SAS's Candidature team.
Why can I not see my students on the portal?
This means the Graduate Research SAS has not been informed of your role as supervisor.
You will need to complete the Change of Supervision form (PDF 137KB), as above.
Please contact Graduate Research SAS if you have any questions.
Do I need to submit a leave form when students take recreation leave?
HDR students are entitled to up to 20 days (FTE) recreation leave in any year of candidature. This leave is administered through the Academic Unit/Institute and has no impact on the students' candidature or scholarship end dates.
You may be required to complete a leave form for recreation leave so your Academic Unit / Institute have knowledge when a student is taking leave but this will not be submitted to the Graduate Research SAS. Please contact your Academic Unit administrators for details regarding this process.
All other forms of leave (parental, personal etc) need to be submitted using the Leave of Absence form available on the Student Forms website
My student is ready to submit their thesis. How many examiners do I need to contact?
When considering which examiners to approach you should be mindful of section 17.2 (Appointment of Examiners) of the Academic regulations for Higher Degrees by Research.
Initially, you should contact your two preferred examiners (one Australian and one international, where possible) to request their participation in the examination process. A template for the informal contact from Supervisor to Examiner can be found here. If either decline, you will then need to move to another examiner. Once the potential examiners have confirmed their willingness to participate you can begin the submission process. The Nomination of Examiners is an online submission and approval process. Instructions on how to submit the examiner nominations online can be found here.
Other information relevant to the thesis submission and nomination of examiners process, including useful checklists and training videos, can be found on the Research Degree Examination Information web page.
Why can't both examiners be international/Australian?
It is preferable to have one international and one domestic examiner to provide a diverse and independent assessment of the thesis and provide students with high-quality feedback on their research.
The Academic Regulations for Higher Degrees by Research specify that:
"17.2.5 Examiners must be of the highest quality, and where possible, one of the examiners should be from an overseas university or overseas research organisation."
Where can I find forms for managing my students' candidature?
You can find most forms on the Forms and guidelines for research degree students page, including links to:
Research Induction Plan
Statement of Agreement
Confirmation of Candidature
Reviews of Progress
Change of Supervision
Leave of Absence
Scholarship Extension
Study Away from the University