Teaching and Learning
China – Australia Centre for Health Science Research Teaching Exchange
Dr Sarah List (School of Pharmacy and Medical Sciences) recently travelled to Jinan, Shandong Province for two weeks, as part of the China – Australia Centre for Health Science Research partnership between the University of South Australia and Shandong University.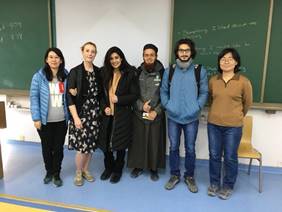 Sarah notes, "I taught into the Medical Degree (MBBS) program, which consisted of international students from several African nations, the sub-continent and the Middle East. Most of these students will return home after their studies, and this provided an additional challenge of including epidemiological background to the clinical examples I was using and thinking more deeply about the kind of equipment and diagnostic opportunities available in their local communities. The lack of access to the kind of diagnostics, medicines and other healthcare support that we take for granted in Australia was at times confronting, and really required me to readjust the content to take this into account.
"In addition to students, the local staff were also present for most of the teaching, as for them it was an opportunity to experience first-hand the variety of learning opportunities and personal teaching approach I use during my sessions. Some of the approaches I used included:
Lectures with clinical examples with local framework from the regions from which the students came;
Revision 'quiz night' with PMB-branded items and mini packs of Vegemite using the Lt KuraCloud interactive technology;
Teamwork activity using a journal publication about an E.coli outbreak in the USA to determine: the origins of the organisms; how they identified that it was the same organism affecting multiple people; an assessment of the effectiveness of the current protocols to prevent outbreaks; and recommendations made to those protocols to prevent future outbreaks.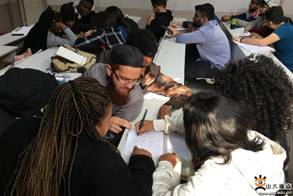 "The local staff were very friendly and went out of their way to help me with anything I needed. It was an extremely rewarding trip, which I'm hoping to repeat in the future, and I would encourage anyone who is curious to think about taking up the opportunity to go".