Teaching and Learning
Tung Wah College (Hong Kong) Visit to the University of South Australia
After attending the 2019 Australian Society of Medical Imaging and Radiation Therapy (ASMIRT) Conference, held recently in Adelaide, a group of 17 Radiation Therapy students and three Academic staff from Tung Wah College in Hong Kong visited the University of South Australia, meeting with the Division of Health Sciences' Radiation Therapy students and staff. This was a rare opportunity to bring Radiation Therapy undergraduate students from different countries together, resulted in a joint session of sharing experiences, information and Tim Tams.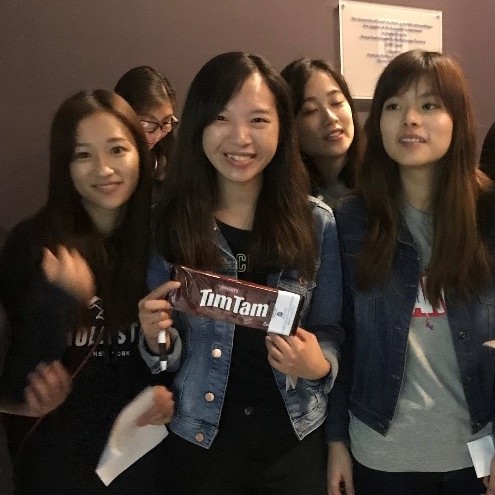 An overview presentation was delivered by a fourth year representative from each university, showcasing the structure and experiences of each undergraduate program. There were many similarities and some areas of difference that generated conversation amongst the group. A tour of the facilities and demonstration of equipment followed, which promoted sharing of ideas amongst the staff as well. Finally, after some further networking, there were group photos and an exchange of gifts… it seems that our iconic chocolate Tim Tam biscuits are very popular in Hong Kong!
A very positive experience was had by all, judging by the laughter and conversation between the two groups, and it is hoped that the two programs will pursue opportunities for reconnecting in future.