Clinical Education and Equity
Department of Rural Health Recap
The Department of Rural Health (DRH) has had a busy few months across a range of activities, including conferences, clinics, educational sessions and, most recently, the acceptance of its deliverables for its 2019 – 2021 Commonwealth contract, enabling funding to be released in support of current and future rural health initiatives. A number of highlights are listed below:
Advances in video conferencing technology and accessibility have allowed students placed in rural and remote sites to participate in a number of inter-professional workshops, as well as the opportunity to connect with students from other disciplines or at other locations;
The Podiatry and Physiotherapy clinics in Whyalla continue to run smoothly, with appointments in high demand. Between March and April, the clinics saw a total of almost 300 clients;
Associate Professor Sara Jones, as well as two Podiatry students, completed the first APY Lands Podiatry Clinic visit for 2019 in April, visiting clinics in Pipalaytjara, Nyapari, Amata and Pukatja. This initiative provides ongoing podiatry services that are otherwise not available in these areas, as well as providing students with an invaluable experience working in clinical services alongside Aboriginal Health Workers and remote area staff. Sarah looks to hit the dirt road again in July and August to visit Iwanja, Mimili, Fregon, Amata and Pukatja;
Lee Martinez (Mental Health Academic), in partnership with Kathryn Cronin (Nursing Lead, Mental Health, Country Health SA), have facilitated two Connecting with People Suicide Response Training workshops. At the workshop in Whyalla, nine of the 15 participants were Nursing students on placement at Whyalla Hospital, with the remaining four from an NGO and two from a local mental health team, providing a shared learning environment and discussions around local resources and referral pathways. The other workshop was held in Port Augusta and consisted of mental health staff and community members.
UniSA is once again involved with the Aboriginal & Torres Strait Islander Health Career Expo. This event is managed by Country Health Connect, and held biennially in the Limestone Coast region. The expo is packed with various health professionals who attend to promote their field of practice;
The University's rural health club, Rural Outlook for University Students Towards Allied Health (ROUSTAH), is busy preparing for the Outback Rural Allied Health (ORAH) camp, a multi-disciplinary clinical workshop camp that will be held at the Old Mt Gambier Gaol from 22nd – 24th September. Tickets go on sale from 6th July;
The DRH has partnered with the Rural Doctors Workforce Agency for a project aiming to develop, support and promote clinical placements for allied health professions within a rural private practice setting across the state. The project will run for 12 months, with an aim to support students and private practices during placements, in an effort to consolidate clear and sustainable pathways to rural health.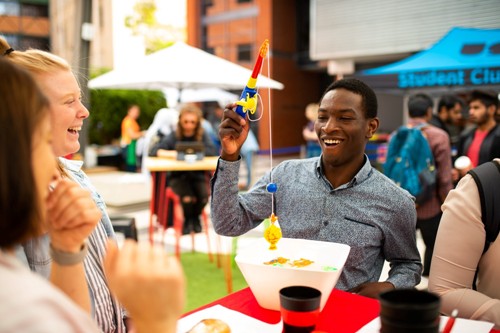 Campus Fair, SP2 2019
SACE Pathways: Aboriginal Student Engagement

UniSA was honoured to host this year's Aboriginal SACE Pathway Conference at City West Campus on Wednesday, 12th June. The conference was officially opened by a number of VIPs and special guest speakers, with over 130 high school students from years 10 – 12 in attendance to explore future study, training and employment options. This year's theme, Your Voice, Your Pathway, was aimed at arming students with a vision that they can aspire to achieve.
At the ROUSTAH stall, students could win prizes in a Stroop test game, grab a 'stress chicken', have their blood pressure taken or interact with the human model and its organs. Students engaged well with the stall throughout the day, and it was great to see a good number of students indicating their interest in studying health. With such a positive turnout, ROUSTAH's chicken mascot will hibernate soundly until the next event.
Health and Diabetes Expo 2019
On Saturday, 6th April, Podiatry Lecturer Lynne Corbett and 15 Podiatry students attended the Health and Diabetes Expo, hosted by Diabetes SA. The expo was attended by 1,050 people and our students were excellent at engaging with all attendees, sharing information about the allied health services and research opportunities that UniSA can offer.


The Royal Adelaide Hospital's Parkinson's Unit and World Parkinson's Day
The City West Health & Medical Clinic have collaborated with the Royal Adelaide Hospital's Parkinson's Unit to refer patients with Parkinson's disease to access our student-led Physiotherapy services.
Since January this year, the Division's fourth year Advanced Rehabilitation students have delivered services to eight referred patients. The hospital has fed back that all patients have been delighted with the care they have received.
World Parkinson's Day was on Thursday, 11th April, and the City West Health & Medical Clinic acknowledged the day by hosting a morning tea fundraiser for clients attending the Parkinson's Group Exercise Classes, run by Dr Jeric Uy.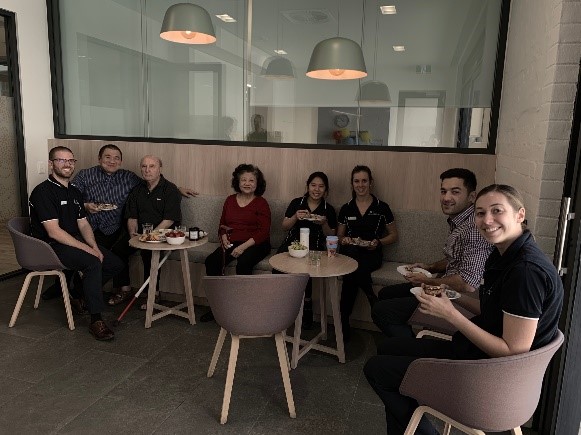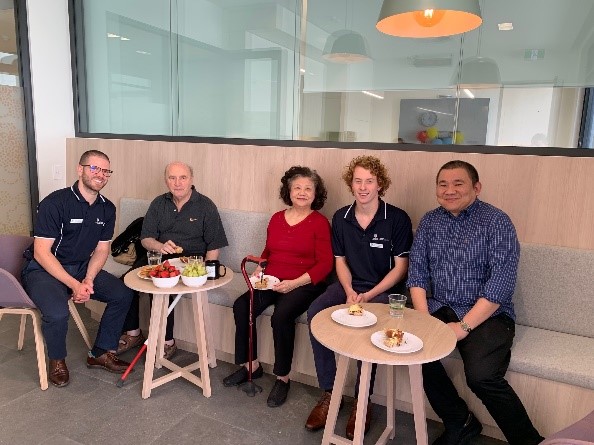 New Electronic Health Record System
The Division of Health Sciences has procured 17 new laptops for the City East Podiatry Clinic and the Magill Allied Health Clinic, to enable the clinics to operate using an electronic health record system.
The City East Podiatry Clinic will transition to using electronic health records from May 2019, which will provide many benefits for students and clients including:
Consistency of student learning across all UniSA Health Clinics;
Secure storage of client information, ensuring better protection of client privacy and confidentiality;
Better efficiency for recording and retrieving client information;
Providing a convenient and holistic health service to clients, as clinical notes will be able to be viewed across all UniSA Health clinic locations and disciplines.