International
New Colombo Plan: Brunei
Final year Physiotherapy students who were enrolled in the Evidence-Based Practice 3 (EBP 3) course received an opportunity to undertake a short-term physiotherapy practicum/study tour of Brunei Darussalam over a two week visit between 10th – 24th March. The study tour of Brunei was operationalised through collaboration between the University of South Australia and Brunei Darussalam's Ministry of Health and Universiti Brunei Darussalam.
Over the course of the visit, students attended a number of public hospitals in Brunei including Raja Isteri Pengiran Anak Saleha Hospital (RIPAS), where they had the opportunity to liaise and partner with local physiotherapists and allied health professionals. The students also had the opportunity to attend the Pantai Jerudong Specialist Centre, a brand-new world class facility to tackle two of the most common health issues in Brunei, being cancer and stroke. Students also attended Pusat Ehsan which is a non-government charity organisation committed to providing quality education, rehabilitation and training programmes for individuals with special needs.
The trip to Brunei provided the students with a number of learning opportunities. Being embedded in a different cultural context provided the students with unique insights into how cultural and social values and belief systems plays an important, and often decisive, role in health care service delivery. They also experienced the rich diversity of clinical presentations and how health care professionals must be innovative and adaptive to overcome barriers, such as workforce and resource limitations.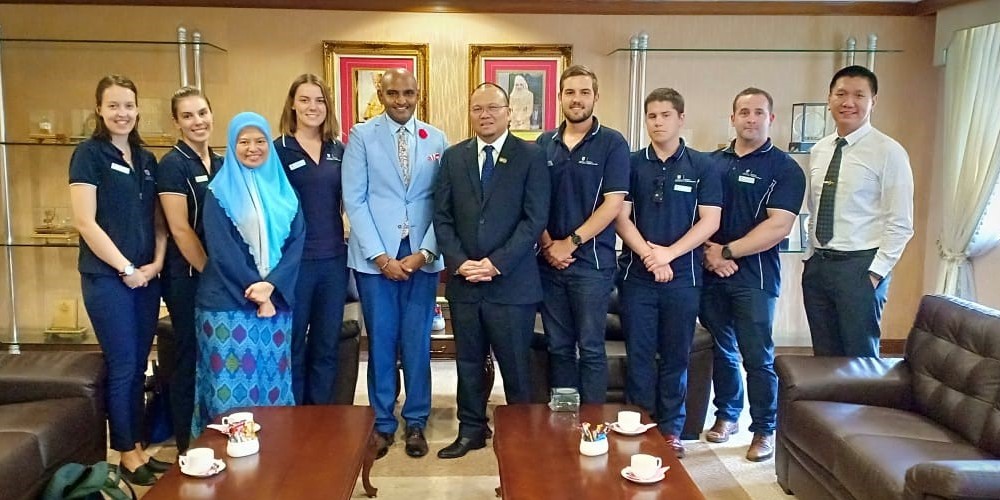 New Colombo Plan: Vietnam
The receipt of New Colombo Plan funding has enabled the School of Nursing and Midwifery to send a contingent of eight Bachelor of Nursing and nine Bachelor of Midwifery students to Vietnam for a study tour.
Under the supervision of Vivian Wu (Lecturer: Nursing) and Dr Angela Brown (Lecturer: Nursing and Midwifery), the group departed Adelaide for Vinh Long on 2nd May and returned to Adelaide on 21st May.
The study tour allowed students and staff to work with Vietnamese healthcare professionals at the Vinh Long Hospital, present workshops, and provide primary healthcare within a local healthcare clinic. This marks the fifth year that the School has organised a study tour to Vietnam with Antipodeans, and our students and staff are warmly welcomed by the local Vietnamese community every time. This year, our students were very successful in their fundraising and donation efforts which resulted in money and gifts being raised for Vietnamese mothers and babies as well as the hospital.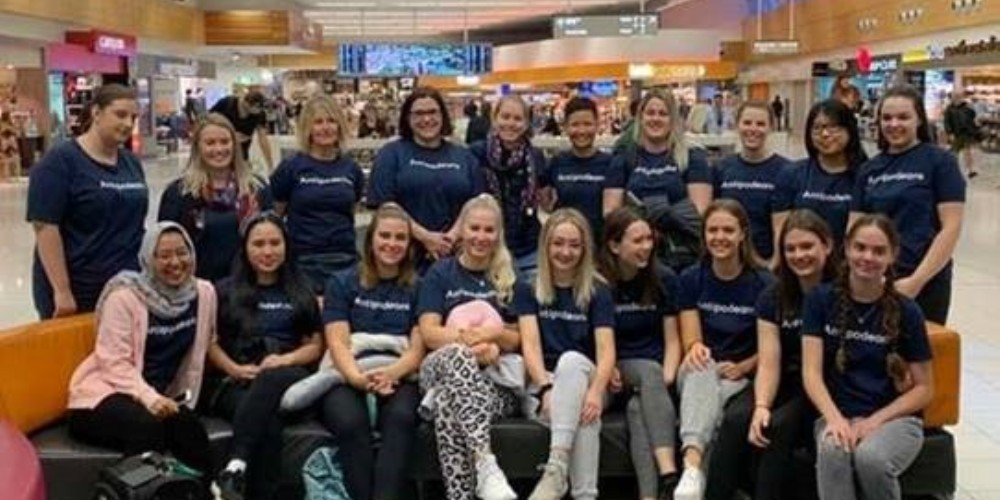 New Colombo Plan: Cook Islands
This year the School of Nursing and Midwifery secured New Colombo Plan funding for 15 third year Bachelor of Nursing students and two staff (Naomi Rooney and Terry Friebe) to participate in a Cook Islands international study tour. The group departed Adelaide on 29th May and arrived back in Adelaide on 16th June. After an early 4.30am start at the Adelaide Airport, everyone arrived safely in Rarotonga to begin the study tour. The study tour commenced with an official welcome by Cook Islands nursing students and their supervisors.
This is the fourth international study tour to the Cook Islands for our Nursing students, which provides an opportunity to work closely with Cook Islands nursing students, clinicians and the community in a primary health context. Students undertake clinical placement at Ministry of Health venues, including the hospital, community health/district nursing venues, outpatient clinics, and public health venues. Students also gain an appreciation of the unique culture of the Cook Islands.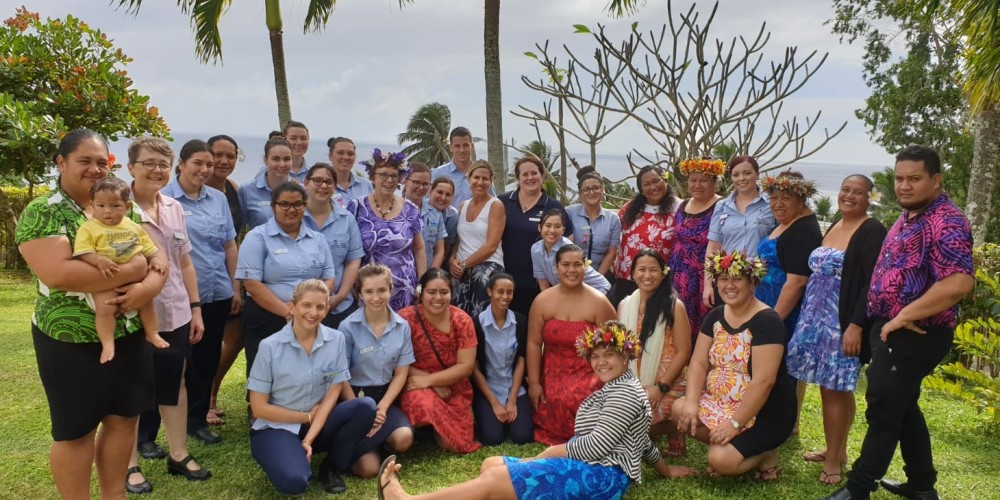 Visit to Taylor's University, Kuala Lumpur
From 28th – 31st May, Professor Eston (PVC: Health Sciences) travelled to Malaysia with Professor David Lloyd (Vice Chancellor & President) and other colleagues to be a part of the Taylor's University and College official partnership launch with UniSA. The launch involved the official signing of a Memorandum of Understanding and Articulation Agreement with Taylor's University, and an Offshore Programs Agreement with Taylor's College. Whilst visiting Taylor's, I also had the opportunity to meet with key staff to discuss research collaboration and possible articulation options around our Bachelor of Nutrition and Food Sciences programs.