Highlights and Achievements
Corporate and Student Recruitment Publications
A friendly reminder to all staff and Divisional stakeholders that a range of Corporate publications are hosted online, including the Division of Health Sciences and three schools' brochures. These brochures capture the exceptional stories of research and teaching in the Division, while showcasing our excellent facilities and partnerships. Staff are encouraged to share these with industry stakeholders and potential partners to the Division, and when travelling for business.
The new 2020 Nursing, Health and Medical Sciences study guide publication is also now available online for your reference. This brochure forms part of an extensive suite of student recruitment activities, and provides brief snippets of information about health programs to prospective students.
For further information or to request hard copies of these publications, please contact the HSC Marketing team.
2018 National Health and Medical Research Council (NHMRC) Results
Researchers from the Division of Health Sciences and the Centre for Cancer Biology have been awarded NHMRC Project Grant funding totalling $11.95 million, and in addition, a NHMRC/National Foundation for Science and Technology Development of Vietnam (NAFOSTED) Joint Call for Collaborative Research project.
Professor Sharad Kumar: Deciphering the mechanisms of caspase 2 mediated suppression of aneuploidy and tumourigenesis;
Professor Elina Hypponen: Identifying pathways to dementia: a large-scale genetic study;
Associate Professor Nicole Pratt: Large scale evidence generation for the utilisation and safety of biologic medicines;
Professor Sharad Kumar: Ubiquitination-regulated sodium homeostasis in kidney disease;
Associate Professor Natasha Stanton: Targeting unhelpful pain beliefs to promote physical activity in people with knee osteoarthritis: a multicentre, randomised controlled trial with cost-effectiveness analysis;
Professor Stuart Pitson: A new therapeutic target for proteasome inhibitor resistant multiple myeloma;
Associate Professor Carol Maher: Annual rhythms in weight gain, activity and diet compositions in parents – identifying opportunities to prevent cycles of weight gain;
Dr Christopher Hahn: Germline mutations in familial haematopoietic malignancies identifies new pan-cancer predisposition genes and may alter clinical decision making, including for known cancer genes;
Dr Philip Gregory: Characterising an RNA splicing pathway driving prostate cancer metastasis and therapy resistance;
Professor Claudine Bonder: Desmoglein-2; an unsuspected regulator of melanoma;
Associate Professor Paul Anderson: Therapeutic Targeting of Vitamin D Catabolism in Chronic Kidney Disease;
Professor Alex Brown: Intervening on social and health services practice to address social determinants of Aboriginal social and emotional wellbeing: The Northern Pathways Project;
Dr Tuan Nguyen: Strengthening responses to dementia: Building an evidence platform for the development of a Vietnam National Dementia Plan (NHMRC-NAFOSTED).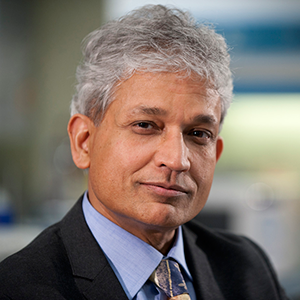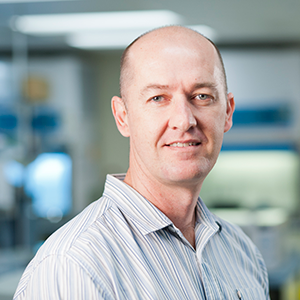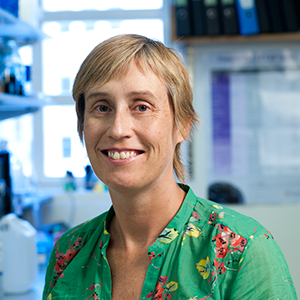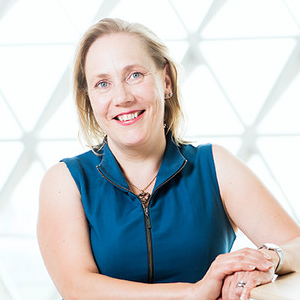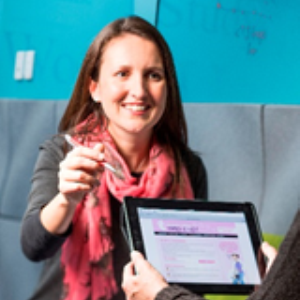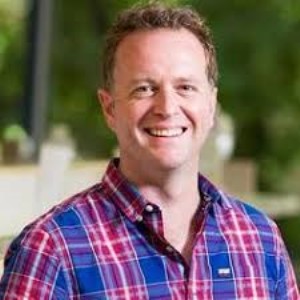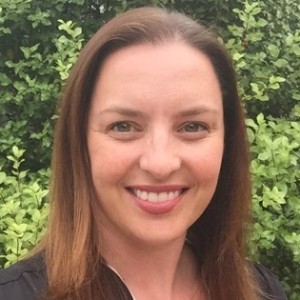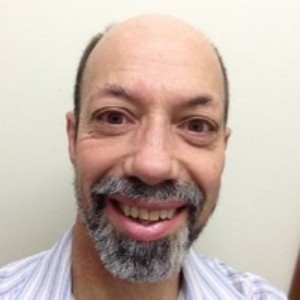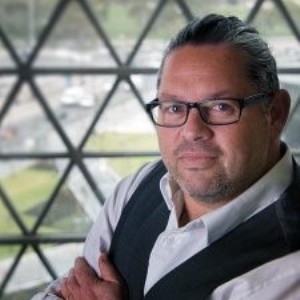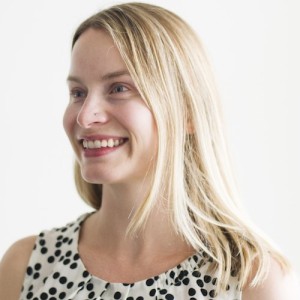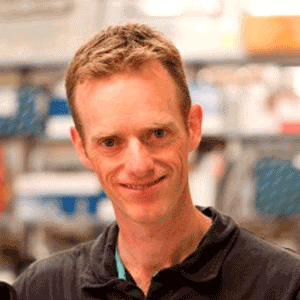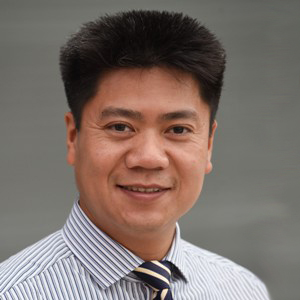 2018 Australian Research Council (ARC) Funding Results
The following Division of Health Sciences and Centre for Cancer Biology researchers were awarded ARC Discovery Projects at the end of 2018. Congratulations to the following recipients:
Dr Sang Hong Lee: Whole-genome multivariate reaction norm model for complex traits;
Professor Janna Morrison: Going with the flow: Directing nutrient rich blood to the brain;
Dr Cameron Bracken: Transcriptional regulation by microRNAs.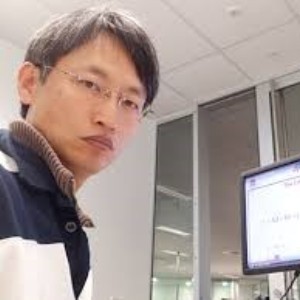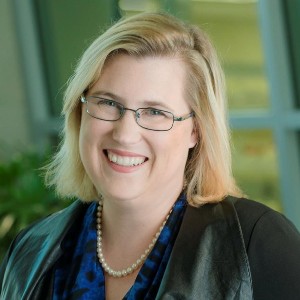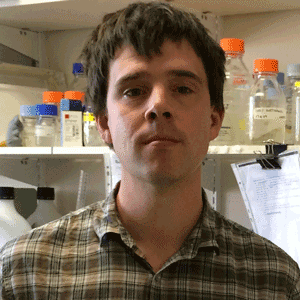 University of South Australia Medal
The winner of a 2018 University of South Australia Medal for the Division of Health was Ms Diana Hill, aBachelor of Midwifery graduate. The University of South Australia Medal is awarded annually to graduands with outstanding academic performance in a Bachelor degree program in each Division. Awesome achievement, Diana!
Industry Engagement
The past few months have been busy for the School of Health Sciences in terms of their industry engagement. The School has entered into a variety of new partnerships, as well as expanding some existing programs and working towards a more collaborative approach to engaging with industry.
The School has renewed its collaboration with Basketball SA with the addition of another funded PhD to be supervised by Dr Robert Crowther. They have also renewed the placement agreement which allows students undertaking placement at the Magill gym to work with the athletes from Basketball SA to develop training programs.
New partnerships have been entered into with Paddle SA and Athletics SA, which will also allow for student placements and research opportunities. Athletes from Athletics SA will undertake testing in the High Performance Sports Centre as well as out in the field, and give our students in the Exercise Sports Science program the opportunity to be involved in the training of Olympic-level athletes.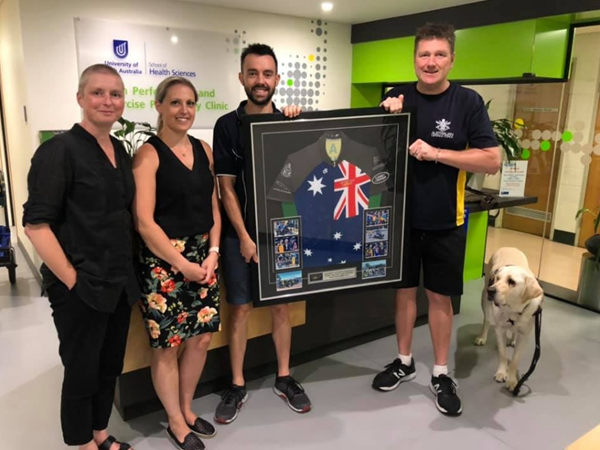 The Invictus Pathways Program, a joint program with The Road Home,continues to grow with 40+ participantsnow actively enrolled in the program. This growth has provided increased opportunities for students to be involved in the program, including Psychology students at Magill who will start offering their services to participants from March 2019. This year will also see the addition of cross-discipline case conferences for the students to gain experience in collaborative client management.
This photograph shows Dr Katia Ferrar, Ashlee Munro and Dr Max Nelson receiving a gift from The Road Home, presented by Mark Reidy, in recognition and thanks for UniSA's contribution to The Road Home partnership.
Through an agreement between the Australian Defence Force (ADF) and UniSA, the Invictus Pathways Program also provides direct support to the ADF's Invictus Training Camps for swimming and cycling in the build up to the next Invictus Games in the Hague (May 2020). The training camps provide further valuable experience for UniSA's Exercise Science and Allied Health students, which may contribute to their placement hours required for professional accreditation.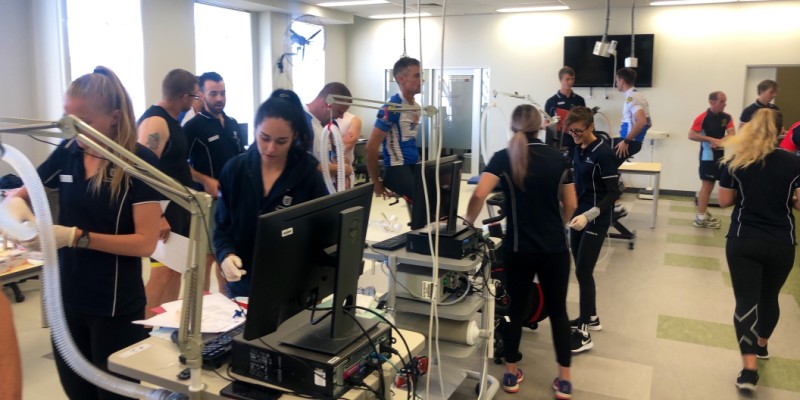 The Head of the River Event on Saturday, 23rd March 2019 was again sponsored by UniSA. This year, the highly popular event was hosted by Pembroke School, who provided a great breakfast start to the day and an opportunity to meet with the various School Principals/Head Teachers. It was a beautiful day for a boat race and it was great to see UniSA so well-represented.
UniSA's 4th year Physiotherapy students in action at the Head of the River event under the watchful eye of their supervisor Jeannie Burnett (Lecturer in Physiotherapy).
The students took advantage of the opportunity to practice their taping, muscle length testing and massage, along with clinical reasoning in the side of field environment.
The warmth and atmosphere was electric and all felt enthused for further learning in 2019.
Such experiences through UniSA-sponsored events are a valuable addition to an already clinically rich undergraduate degree.
Students participating: Miriam Annich, Tyler Kelly, Chris Smart, Matt Stamatas, Adam Potsch.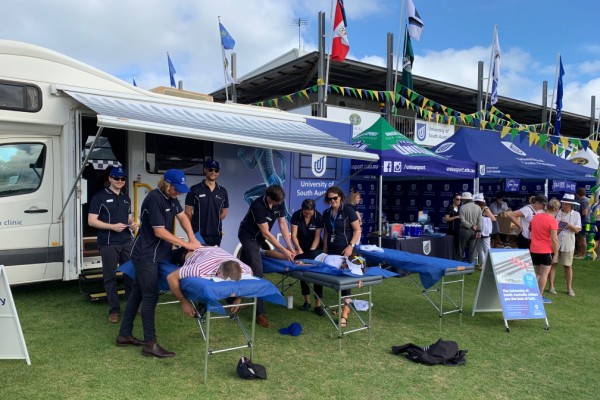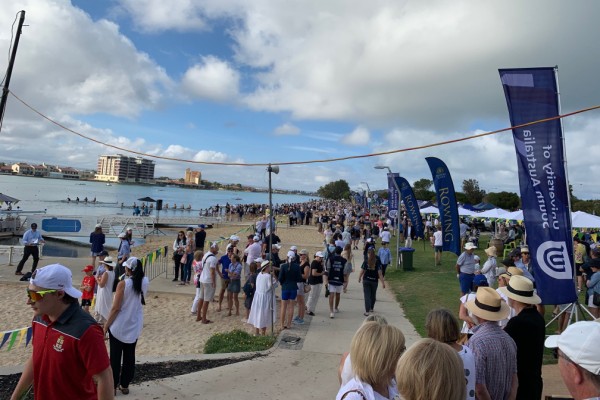 Graduate Diploma Education Studies (Digital Learning)
The Division has been successful in receiving six places (two from each School) for the next intake of Graduate Diploma Education Studies (Digital Learning). Congratulations to Dr Rolf Scharfbillig, Dr Rasika Jayasekara, Dr Emily Ward, Dr Andrew Gardner, Dr Connie Caruso and Dr Tim Barnes.

Advance HE (UK)
Congratulations to AssociateProfessor Nayana Parange, Dr Katherine Baldock, Mrs Sandy Maranna and Miss Amber Bidner,who were all recently awarded Fellowship status with Advance HE (UK). Nayana and Katherine have been appointed as Senior Fellows, while Sandy has been appointed as a Fellow and Amber as an Associate Fellow. Learn more about Advance HE here.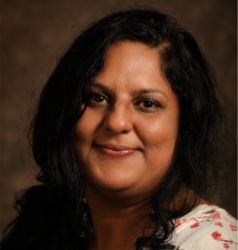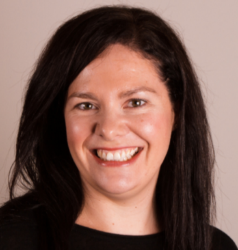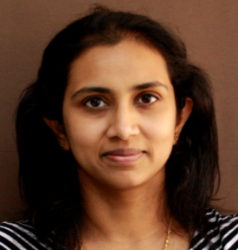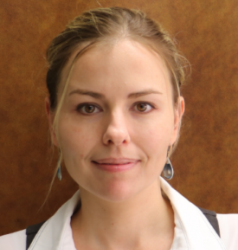 Australian Awards for University Teaching
We are delighted to advise that Associate Professor Gabrielle Todd was recently awarded with a Citation for Outstanding Contributions to Student Learning at the Australian Awards for University Teaching. Gabrielle was one of three recipients from UniSA, and one of eight from South Australia. The 2018 award ceremony was held in February.
HSC Women's Development Network Invitation: Disrupting Bias and Projections
The Division held its first Women's Development Network session for 2019 on Friday, 15th February. The guest speaker, Gemma Cunningham from the Inkling Group, facilitated a session in her unique style on Disrupting Bias and Projections. Drawing upon neuroscience and performance psychology, Gemma shared knowledge and tips to disrupt unconscious bias to shift mindset, behaviour to create empowering environments, and how to develop inclusive and more emotionally intelligent individuals and teams. This session had a great turn out, was widely appreciated and offered multiple opportunities for networking. Keep an eye out for the next session scheduled for June!
Science in Australia Gender Equity (SAGE)
Enterprise25 firmly establishes our focus on people as one of three pillars to the University's success. UniSA wants to attract the best talent available to inform, teach, innovate and lead our programs, in order to provide the best possible student experience. To do that, we need to ensure that our institution has the gender equity that is critical to developing a diverse workforce where innovation and enterprise thrive.
The Athena Swan accreditation framework, established in the UK from 2005, provides a structured process for an organisation to assess its state of gender equity, drivers of inequity and to implement actions towards gender equity in the STEMM disciplines. UniSA decided to participate in SAGE in 2015 and commenced the processes needed for a successful application in 2016. The value of SAGE in Australia is that it is a sector-wide approach, with 33 universities participating. The final document, lead in development by former Deputy Vice Chancellor Professor Tanya Monro and Jane Booth: Director People Talent and Culture, is the result of extensive data analysis, internal and external consultation and peer review over the last two years. The document was submitted for assessment on 29th March. More information on UniSA's commitment to the SAGE Athena Swan Pilot, principles and development of the application for the Bronze award, refer to UniSA's SAGE Pilot web page.
Appointment to the 2019 ARC College of Experts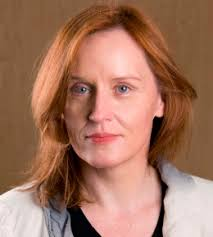 Professor Eva Bezak has been offered an appointment to the 2019 ARC College of Experts (the College). The College is made up of experts of international standing, drawn from all corners of the Australian research community, including from higher education institutions, industry and public sector research organisations. College members are engaged by the ARC for appointments of one to three years, during which time they play a key role in identifying research excellence, moderating external assessments, and make funding recommendations under the ARC's National Competitive Grants Program.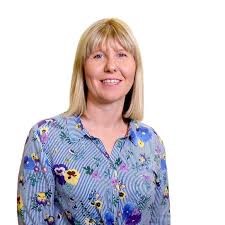 Graduate Diploma in Education Studies (Digital Learning)
Professor Allan Evans' (Provost and Chief Academic Officer) portfolio has funded tuition-fee sponsorship for a third cohort of competitively-selected UniSA academic staff to participate in the Graduate Diploma in Education Studies (Digital Learning) program on a part-time basis for up to two years. Congratulations to Dr Emily Ward for receiving a scholarship and taking up the challenge this year.
Danielle Girard, New Program Director: Clinical Exercise Physiology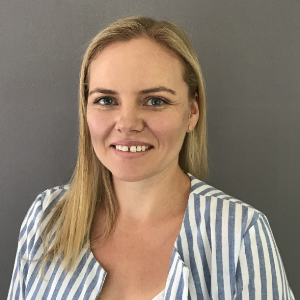 Congratulations to Dr Danielle Girard, who has been appointed as Program Director: Clinical Exercise Physiology within the School of Health Sciences from April 2019.
Dr Girard joined the Clinical Exercise Physiology Program in 2016. Since commencing she has coordinated Clinical Exercise Testing and Prescription and the final Practicum courses.
Danielle holds accreditation as an Exercise Physiologist, with clinical experience gained prior to relocating to Adelaide. She is highly passionate about the Clinical Exercise Physiology profession and facilitating students in becoming competent allied health professionals. Congratulations, Danielle!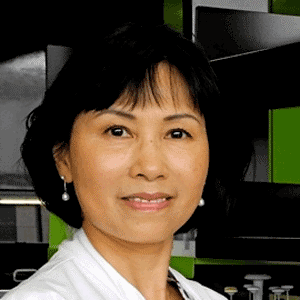 The Honorable David Pisoni MP (Minister for Industry and Skills, Government of South Australia) visited Professor Shudong Wang's laboratory in February. It was an opportunity for Professor Wang to note the University's drug discovery and industry collaboration in this space. Ms Kim Meier (Ministerial Adviser), Professor Ian Oliver and Dr Steve Rodda accompanied Mr Pisoni.