Clinical Education and Equity
2019 Orientation Week Overview
From 25th February to 1st March, City East saw a staggering amount of students come onto campus; attendance numbers soared to over 1,800 students, along with the heat!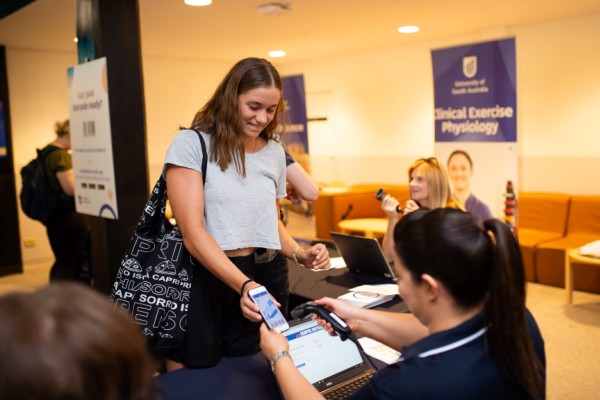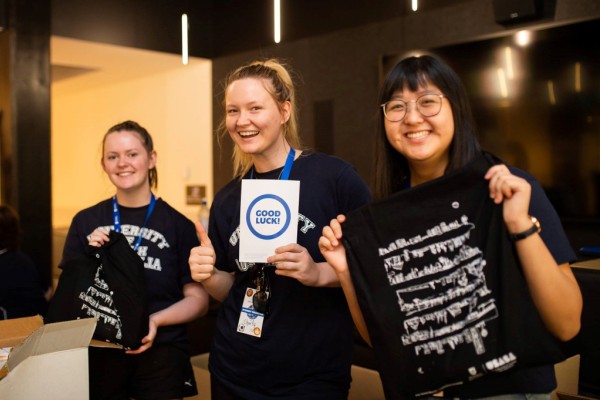 Monday and Tuesday were Nursing & Midwifery and Natural Built Environments school days, seeing over 800 students attend. Over Wednesday and Thursday, 750 School of Health Sciences students came onto campus for their orientation activities, and 200 on the Friday for Pharmacy & Medical Sciences students.
This year, the Schools and the Division of Health Sciences worked hard together to deliver a strong student engagement focus. However, this couldn't have been achieved without the support of over 20 student volunteers that, despite the heat, helped carry the week-long event to success. Student volunteers consisted of the Division's UniMentor pool and several International Ambassadors from both City West and City East. Student volunteers assisted with registrations, bag packing, transfers, campus tours, the handing out of lunches, giving directions and mingling with students during their lunchtime activities.
Due to the heat, registrations that were originally planned for the Plaza were moved down to Building A's student lounge. Not only did the space look great set up with student bags, giveaways and volunteers, it also created a much more manageable flow of students for registration during what can be a very stressful process, especially in 40-degree weather. As a result, the student lounge received a lot of promotion during O-Week and has seen a dramatic increase in student activity since the commencement of SP2, which is fabulous.
Over 30 campus tours were run throughout O-Week by student volunteers. With tours running in the morning before program sessions attendance was high, volunteers then led students down in staggered amounts to the student lounge to be registered.
The School of Pharmacy & Medical Sciences implemented a number of novel ideas in 2019, including:
Juice Bar:The School ran a juice bar on the City East Plaza over lunch; the smoothies were a hit and were a refreshing treat for both staff and students, who unfortunately copped the brunt of the heat wave on the Friday.
T-Shirts:Students were provided with t-shirts; Program Directors were hard to miss wearing bright blue, and helped to promote the networking event held at the end of the day in the student lounge.
Happy Hour: To close a very hot and successful orientation, the School- with help from the Student Engagement Unit (SEU) and the Division Services Office- organised a 'happy hour' event in the student lounge. A Pot Called Kettle set up a pop-up bar and students were wrist-banded and ID-checked when entering the event. Students got the opportunity to mingle with peers and staff. Approximately 120 students and staff attended this social event.
Orientation Week was a great team effort by the Schools, Division and the Student Engagement Unit, and we look to receive some very positive feedback through our student surveys to come in the next few months!