Division Newsletter
September 2018
Pro Vice Chancellor Update
Dear Colleagues,
Welcome to the fourth edition of the Division of Health Sciences Newsletter for 2018.
Open Day 2018 was held on 12th August, with just over 10,000 visitors to City West and City East campuses. It's fair to say that programs within the Division of Health Sciences were popular- 1,135 people participated in our various interactive activities, and 3,935 attended a health presentation. A huge thank you to all of the staff, both academic and professional, who supported our biggest marketing event and showcased our programs and the University to prospective students and their families.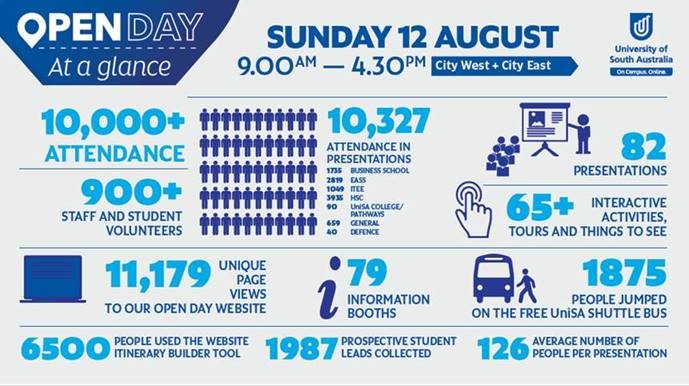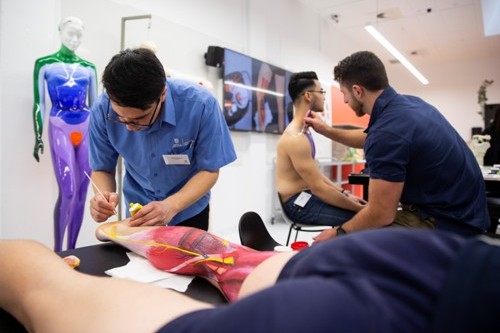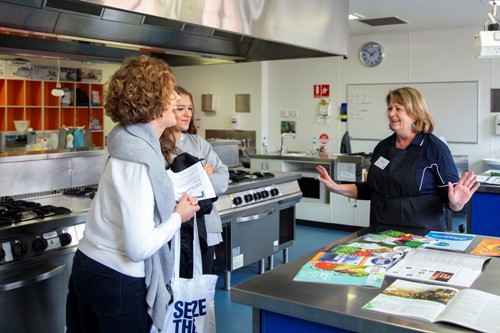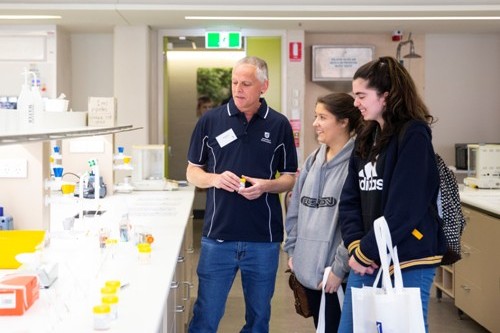 I am pleased to announce the appointment of Professor Mark Mackay, who will commence in the role of Professor in Health Services Management in 2019. Mark will be based in the School of Nursing and Midwifery. As part of this role, Mark will contribute to the academic leadership of the School's teaching of undergraduate, honours and postgraduate programs, particularly in the newly-created Master of Health Services Management. The position will also enhance the already highly-regarded research profile of the School through the development of a program of collaborative research supported by competitive research grant funding. Mark comes to the Division from Flinders University, and we look forward to welcoming him in January.
Following on from our visit to Yantai, China, to meet with colleagues from Binzhou Medical University in May, I was very pleased to return the favour and host a delegation from Binzhou Medical University in August to further discuss future collaboration around short courses from our suite of Health Science programs, as well as an articulation with our new Master of Health Services Management program. A satisfying result from our discussions is the development of a joint Memorandum of Understanding (MOU) to be established between the two institutions. The MOU will be signed when Professor Rachel Gibson and I visit China in November. I am delighted that our academic translator, Ms Gabrielle Yu, will join us on this trip. Gabi has played a key role in developing our short courses in Mandarin and as a graduate from our Nursing program, will be integral to their delivery. Gabi will be demonstrating aspects of the first Mandarin language short course to our colleagues at Binzhou Medical, with the view that their students will begin enrolling in the short courses next year.
As part of this trip, we will be joining the China-Australia Centre for Health Science Research delegation for their fifth annual joint symposium. Last year it was held in Australia; this year, Shandong University (Jinan) will be hosting the event. While in Jinan, I will also be visiting colleagues from Shandong Sport University to finalise short course opportunities and research collaborations.
Last week I met with a delegation from Phoenix Publishing & Media Group, a Nanjing-based business which also has an office in Melbourne. They are seeking potential collaboration with the prospect of printing aged care educational materials and resources, as well as other academic books by authors from the Division. I will endeavour to meet with them again in December to discuss options further. These relationships with our Chinese colleagues have been carefully nurtured over the last five years, and the increased pace of discussions will undoubtedly bring about considerable benefits in the future.
As we head towards the end of 2018, we look forward to end of year celebrations such as our HSC Celebrating Success event, which will be held Thursday, 6th December at the Mayfair Hotel for invited guests. Please keep a look out for our annual Staff Recognition Awards email, calling for nominations for 2018. I encourage you to participate in this very worthwhile scheme as it serves to recognise your fellow colleagues for their achievements and service to their local area.
For more updates from colleagues across the Division, please enjoy the rest of our newsletter.
Bob
Professor Robert Vink
Pro Vice Chancellor: Division of Health Sciences