Issue 1: Mental Health Week, 7-13 October 2018
Head of School Update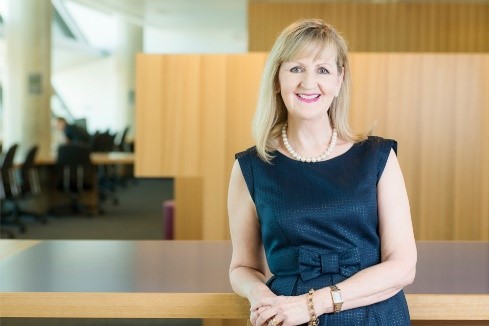 Welcome to this edition of Connection, the University of South Australia (UniSA) School of Nursing and Midwifery e-publication that updates our industry partners about the School's current activities.
This edition is edited by Professor Nicholas Procter, Chair of Mental Health Nursing, who leads the School's Mental Health and Suicide Prevention Research Group. As I am writing this update on World Mental Health Day (10 October), I am reminded of the important role that nurses play in supporting the mental health and wellbeing of the communities they serve regardless of their context of practice. We are also reminded of the dramatic shortage of mental health nurses in South Australia. This is not an issue with a 'quick fix' to grab a headline. Rather it requires deep strategic thinking. We must ensure that the people of South Australia who experience mental distress are supported by the next generation of nurses comprehensively educated through practice based learning. At UniSA lived experience is embedded in undergraduate and postgraduate mental health nursing education. Dr Mark Loughhead is the inaugural lecturer of lived experience in mental health within the School of Nursing and Midwifery. His work promotes the values of consumer experience, recovery and person-centred care within nursing practice.
As many of our readers will know, on Monday 24 September the School of Nursing and Midwifery Research Symposium was held and the topic for this year was SCOPE: Skills, Challenges, Opportunities, Possibilities, Education: Nursing Scope of Practice: now and into the future. This year's invited speaker was Professor Mark Mackay who is currently the Professor and Head of Health Care Management at the College of Medicine and Public Health, Flinders University. Mark will be joining the UniSA School of Nursing and Midwifery in January 2019 as the Professor of Health Service Management and his extensive knowledge of data driven design thinking and operations research in improving patient flow in hospitals (among other areas) will strengthen even further the research talent and culture in the School.
Other key speakers included: Professor Marion Eckert, Professor Nicholas Procter, Professor Carol Grech, Professor Mary Steen, Dr Angela Kucia, Dr Megan Cooper and Associate Professor David Evans.
At the conclusion of the symposium I was delighted to announce the 2018 Pathfinder Travel grant winner, Dr Kevin O'Shaughnessy. Kevin received up to $10,000 for his project titled: Reawaken Study: exploring novel ways to reduce loneliness in prostate cancer survivors and he will undertake visits to leading international cancer institutes as part of this award.
I would also like to thank Jasson Worrall and Laura McCarthy for their work on behalf of the School in organising the symposium and Associate Professor David Evans and Dr Andrew Turner for their work in organising the Research Week presentations with our HDR students.
I hope you enjoy reading this edition of Connection.
Warm regards,
Professor Carol Grech
Head of School: Nursing and Midwifery
Professor Nicholas Procter
Chair: Mental Health Nursing