Teaching and learning
A light at the end of the tunnel...
Many academic staff are seeing the light at the end of the tunnel, after wrapping up marking and having completed Academic Review for SP5 courses, ably supported by the Academic Services team who advised on everything from grade entry to supp exam procedure. The hard work of all staff during this time is greatly appreciated. Best wishes for the summer heroes: those staff preparing for SP7 and SP1 courses.
New e-reading system for Learnonline
For those using e-reading lists for your courses, you would already be aware that the University is moving to a new system for 2019. eReserve is going live on Jan 3rd. If you have existing readings in your courses, you can still use those, but you'll have to re-create the list with the new platform. Register for a quick training session here
Alumni Awards Gala Dinner
Dr Kirsten St. George a former UniSA student was presented with an award at the Alumni Award Gala Dinner held in October at Pridham Hall. Kirsten studied for a Bachelor of Applied Science in Medical Technology before undertaking a Masters of Applied Science in Medical Laboratory Science. Kirsten is a renowned virologist and is currently the Chief of Viral Diseases at the prestigous Wadsworth Centre in New York. Read more about Kirsten's career achievements here. More information about the Alumni Award Gala Dinner can be found here.
Teaching MBBS students at Shandong University

Sarah List recently travelled to Jinan City, Shandong Provence for two weeks as part of the University China Australia Centre for Health Science Research partnership between UniSA and Shandong University. Sarah said of her experience 'I taught into the MBBS program, which consisted entirely of international students from several African nations, the sub-continent and middle east. Most of these students will return home after their studies, and this provided an additional challenge of including epidemiological background to the clinical examples I was using, and also thinking more deeply about the kind of equipment and diagnostic opportunities available in their local communities. The lack of access to the kind of diagnostics, medicines and other healthcare support that we take for granted in Australia was at times confronting, and really required me to readjust the content to take this into account.'
'In addition to students, the local staff were also present for most of the teaching, as for them it was an opportunity to experience first-hand the variety of learning opportunities and personal teaching approach I use during my sessions. Some of the approaches I used included:
Lectures with clinical examples with local framework from the regions from which the students came
Revision 'quiz night' with PMB school branded items and mini packs of Vegemite using the Lt KuraCloud interactive technology
Teamwork activity using a journal publication about an E.coli outbreak in the USA to determine: the origins of the organisms; how they identified it was the same organism affecting multiple people; an assessment of the effectiveness of the current protocols to prevent outbreaks; and, recommendations made to those protocols to prevent future outbreaks.'
'The local staff were very friendly and went out of their way to help me with anything I needed. It was an extremely rewarding trip which I'm hoping to repeat in the future, and I would encourage anyone who is curious to think about taking up the opportunity to go.'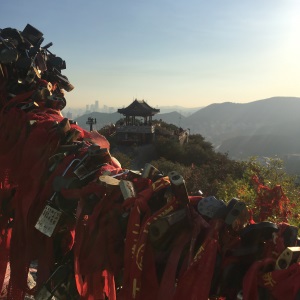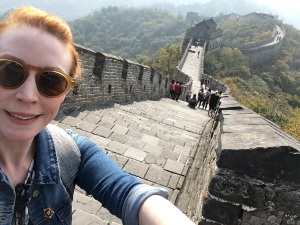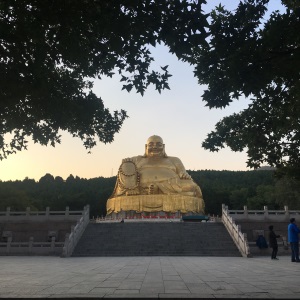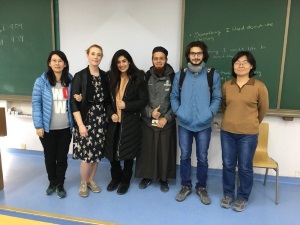 Visit from Zhejiang Pharmaceutical College (ZJPC)
A delegation, led by their Vice Chancellor, Prof Hui Jin, visited a number of Australian Universities to explore the potential for future academic and scholarly partnerships. Part of the Zhejiang University, Zhejiang Pharmaceutical College, is a large (about 7000 students) multidisciplinary college, teaching Pharmacy, Pharmaceutical Engineering, Health Business, Traditional Chinese Medicine, Food Science, and Medical Device engineering. The School of Pharmacy and Medical Sciences hosted the delegation on Tuesday November 20th, giving the group an outline of our teaching and research work, along with a tour of our teaching facilities at the Cancer Research Institute.
Many thanks to Matt Sykes (Program Director: Pharmaceutical Sciences) and Michael Ward (Discipline Leader: Pharmacy Education) for outlining some of our teaching programs. Rachel Gibson (Dean: Academic) gave her presentation about our Health Sciences partnerships in China in a combination of English and Mandarin, with help from the excellent Gaby Wu (Division of Health Sciences) who did a wonderful job translating. The marvellous Karen O'Callaghan provided logistical support.