Operational
Finance
Domestic travel bookings using Serko
A reminder to all staff who utilise the Serko booking system (for domestic travel) that pre-approval is required by the University/School prior to each trip. Please ensure you seek pre-approval from Bec Sewell via email prior to initiating a booking.
WHS
School WHS inductions
A reminder to all supervisors, that any relevant paperwork related to the appointment of your staff member/visitor must be submitted prior to booking School WHS Inductions.
School WHS inductions are mandatory and new staff or visitors will not be able to access the laboratory until School WHS induction has been completed. It is the responsibility of the supervisor to ensure the staff member/visitor attends induction as per booking.
If a new staff member fails to complete their School WHS, it could lead to their contract being terminated.
Reporting Hazards and Incidents
A reminder to all staff that any Hazards/Incidents must be reported via the online system. Further information, and a link to report a Hazard or Incident, can be found here.
PMB hazardous chemicals
All PMB hazardous chemicals and their new locations have been updated on the Chemwatch program in the UniSA Manifest. It is the responsibility of each group or department to maintain and update their own manifest, including chemical amounts. Any new chemicals acquired, need to be added into the appropriate Chemwatch folders when the chemical arrives on site.
If you require folder permissions, please email serafina.close@unisa.edu.au and access will be granted.
Freezer and cold storage policy
The University Freezer and Cold Storage Working Group (with representation from Divisions, Schools, Research Institutes/Centres and other units that utilise, or have responsibility for, freezer and cold storage facilities), has developed a Freezer and Cold Storage Policy, to assist in mitigating risks relating to loss and/or damage through failure of freezer and cold storage infrastructure.
Free staff health checks
As part of our wellbeing program, we invite you to book your free health check today (funded for staff through Bupa Wellness) at the UniSA Health & Medical Clinic.
This health check aims to identify the risks (lifestyle, biomedical and family history) of developing chronic illnesses such as diabetes or cardiovascular disease and to put in place a strategy to minimise this risk.
A secondary focus of this assessment identifies current conditions, which could be better managed to improve your overall health and wellbeing.
A limited number of appointments are available so please book your appointment now by calling the Clinic prior to the 30th of June on 1300 172 996 (online bookings not available for this service). Allow 45 minutes for this comprehensive health check.
Driving
The University has a webpage titled 'Driving' which has a range of information for staff, research students or volunteers who may be required to undertake driving activities as part of their role. If this is relevant to you, please ensure that you are up to date with the information provided here, particularly the new vehicle safety legislation documents, including Vehicles as a Workplace Health & Safety Guide.
Enterprising Essentials - a new development offering in support of E25
Introducing UniSA Enterprising Essentials, an initiative of the People, Talent and Culture team, which provides opportunities for personal and professional development.
To build our capability to deliver on our aspiration for UniSA, and achieve our individual and collective potential, we have developed a range of development opportunities for our staff.
The first phase of development opportunities will run from March to July 2019 and they are now available for registration.
This year's opportunities range from programs to workshops and are designed to:
Enable and grow our strategic and systemic capability, and;
Build collaborative relationships and connections across our University community
We will continue to respond to the University's emerging needs, and your feedback, as the year progresses updating the calendar with new initiatives and programs so keep an eye out. If you're interested in finding out more and registering for one of the opportunities, check out the website and register via MyHR.
If you have any questions regarding the development calendar please see our guide to How Enterprising Essentials works or contact our Enterprising Essentials Lead, Tracey Inglis: Coordinator Organisational Development.
HR
2019-2020 Christmas/New year - Accumulated Time Off
The Senior Management Group (SMG) have determined the allocation of the 2019/2020 Christmas/New Year Accumulated Time Off days, in line with Clause 75.2 of the UniSA Enterprise Agreement 2014, where:
All full-time staff subject to this clause shall work 37.5 hours per week in order to accrue four (4) days to be taken as accumulated time off with pay during the Christmas/New Year period on days which are not public holidays, or any other alternative time by agreement between a staff member and their supervisor.
Given that Xmas Day and New Year's Day both fall on a Wednesday in 2019/20, there was only one practical option for the close-down period. Therefore, our last working day will be Monday 23 December 2019, with the first accumulated day off being Tuesday 24 December 2019. The three other accumulated days off would then fall on Friday 27 December, Monday 30 December and Tuesday 31 December 2019, with a return to work on Thursday 2 January 2020.
Where services are not impacted, staff will have the opportunity to apply for leave for Monday 23 December and Thursday 2 January and Friday 3 January which will assist staff in reducing their leave balances and provide staff taking up this option with break of 16 calendar days.
The calendar for accumulated time off is presented below:
Monday

23 December 2019

Last working day in 2019

Tuesday

24 December 2019

Accumulated Time-Off Day #1

Wednesday

25 December 2019

Public Holiday (Christmas Day)

Thursday

26 December 2019

Public Holiday (Proclamation Day)

Friday

27 December 2019

Accumulated Time-Off Day #2

Saturday

28 December 2019

Weekend

Sunday

29 December 2019

Monday

30 December 2019

Accumulated Time-Off Day #3

Tuesday

31 December 2019

Accumulated Time-Off Day #4

Wednesday

01 January 2020

Public Holiday (New Year's Day)

Thursday

02 January 2020

Return to work in 2020
General
From the library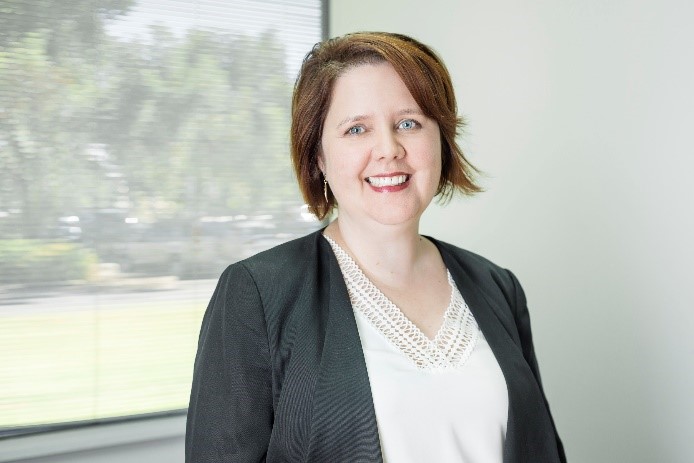 With the retirement of Irene Doskatsch, Sian Woolcock has been appointed to the role of Deputy Director, Library Services and commenced on 15 April. Sian has previously held library leadership roles at Adelaide and Flinders Universities and most recently, was Manager, Academic Library Services for the Business School at UniSA. Sian has a passion for providing excellence in information management services and will bring high level skills in leadership, resource management, team building, project management and user focused library services to her new role.

Whats new in eReserve
New feature:
You can now delete any reading from your course (previously you had to request this from the Digital Readings team).
In the Works:
Enhanced analytics that show usage linked to student IDs (this is currently under development).

LWW Health Library – embed in your online teaching environment
The LWW Health Library is a portal to Lippincott content, including textbooks, images, videos, self-assessment tools and cases, which can be embedded in your online teaching environment. Collection disciplines include pharmacy; advanced practice nursing; occupational therapy; physical therapy; exercise science; medical education and emergency medicine. Just search for "health library" in the catalogue.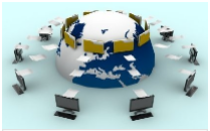 The Research Outputs Repository
The Research Outputs Repository contains records of research outputs. It includes publications (journal articles, book chapters, conference papers, reviews, reports, etc.); selected scholarly articles; creative works (paintings, sculptures, photos, digital works etc.) and Higher Degree Student PhD and Masters by Research theses.
New eBooks
Burchum, JR & Rosenthal, L, D 2019, Lehne's pharmacology for nursing care, 10th edition., Elsevier,St. Louis, Missouri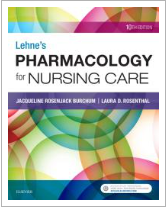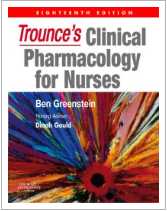 Greenstein, B 2009, Trounce's clinical pharmacology for nurses, 18th ed., Churchill Livingstone, Edinburgh; New York.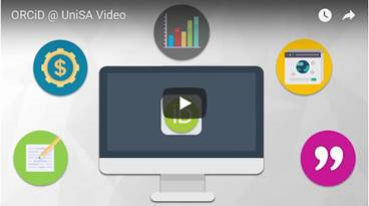 Have you registered your ORCiD with UniSA?
Over 375 staff have already clicked the button, connecting their existing ORCiD or creating an ORCiD for the first time via UniSA.
These staff are now benefitting from the auto-population of their research outputs into the Works section of their ORCiD profile, reducing the administrative burden of another system to maintain.
Even if you already have an ORCiD, it is important to connect it with UniSA as this will assist with the correct description and category of your research outputs.
Go to ORCiD and either Connect your existing ORCiD ID or Create your ORCiD ID. It takes under two minutes to complete.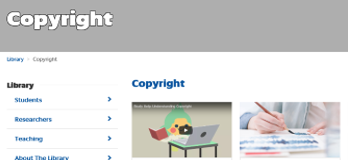 Copyright
The Copyright Website has been completely revised and updated to make navigation easier for you and your students. Relevant Information is provided depending on your requirements as a teacher, student, researcher or higher degree candidate.
eReadings (eReserve) and Copyright
One of the core benefits of the new eReadings service (eReserve) is effective copyright management as all content is either approved automatically or checked by the Digital Readings team, removing all your stress. This minimises risk and utilises the best resources available, whether via the University's subscribed resources or openly licensed content.
You should not upload digitised content directly to learnonline course pages, i.e. outside of eReserve. The only exceptions would be embedded video and PowerPoint slides.
All readings should be added in eReserve whether it is file-based content (e.g. PDFs) or link-based content (e.g. web pages, articles and chapters). Not doing so places us at greater risk of not fulfilling our copyright obligations and reporting content correctly.
Our copyright obligations require us to report on readings used in learnonline to the Australian Copyright Agency.
eReserve provides:
Efficient reporting mechanisms to the Agency without your intervention
Usage analytics for your information
Readings accessed within learnonline can be embedded in course pages via forms, the repository of existing readings and the library catalogue