2019 Program
In 2019, 37 early career researchers were selected to participate in the Program from across the University.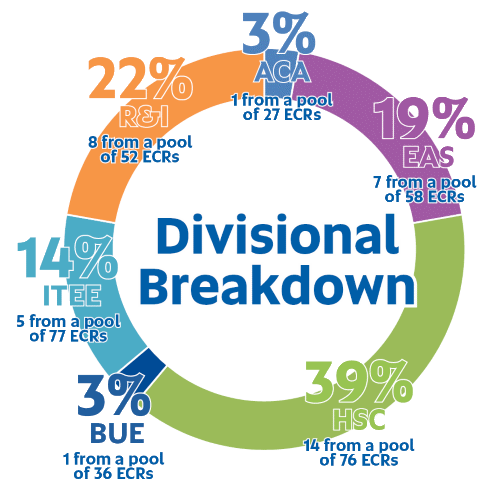 Participants will attend a series of sessions on a range of topics with a focussed content aligned to the Excellence in Research for Australia (ERA). Additional or 'in-demand' topics are included for special interest sub-groups, depending on the level of interest.
Each participant will also receive individual mentoring from a senior UniSA researcher.
2019 Program
Cohort profiles
Program dates
SharePoint site (2019 cohort member access only)