Aboriginal and Torres Strait Islander Cultural Awareness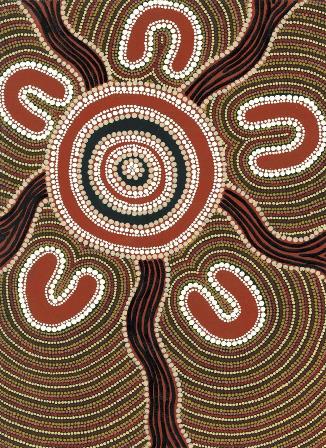 Dates for the second half of 2020 are coming soon, please fill in this online form if you wish to go on the notification list once details are confirmed. Any other queries can be emailed to staff.development@unisa.edu.au.
Aboriginal Cultural Safety
This training is designed to provide staff at UniSA with the information, skills and knowledge necessary to develop cultural sensitivity and respect across our workplace.
The original full day face to face session was adapted to an online setting and comprised of two zoom meetings, taking place two weeks apart, and included a mix of learning methods. These workshops aim to raise awareness and begin the process of developing a working understanding of Aboriginal Australia. Through this, participants will be better prepared to engage in genuine cross-cultural communication and to identify strategies for working together across cultures.
Upon completion of the program you will have:
---
Working with Aboriginal Peoples
This workshop builds on the discussions staff have had in the Aboriginal Cultural Safety workshops and explores strategies for working with Aboriginal and Torres Strait Islander peoples.
Through a series of case studies we look at what is appropriate from recruitment through to having staff working in the University as well as strategies for retention of staff.
The workshop will be very interactive in order to explore as many scenarios as possible. It refers to UniSA's Stretch Reconciliation Action Plan (PDF 3,120kb) and Aboriginal and Torres Strait Islander Employment Policy and gives participants an understanding of how we can achieve the goal of being the University of Choice for Aboriginal and Torres Strait Islander peoples.
Through participating in this program you will:
Discuss and understand the impacts of White Privilege and Racism on Aboriginal People,
Identify and discuss the historical and contemporary impacts of negative media on Aboriginal People,
Identify and discuss methods for engaging with Aboriginal People in a sensitive and respectful manner, and
Explore strategies for developing culturally safe, sensitive and respectful workplaces.
*To attend this session, you must have already completed 'Aboriginal Cultural Safety' training.
---
Queries and more information
For any queries regarding registration, please email staff.development@unisa.edu.au or call x21324.
More information on workshops can be obtained by contacting the University's Consultant: Aboriginal and Torres Strait Employment and Development, Deanne Hanchant-Nichols.
Artwork: Meeting Place by Samantha Snow. University of South Australia Art Collection - the artist 2012.