Audio Visual and Multimedia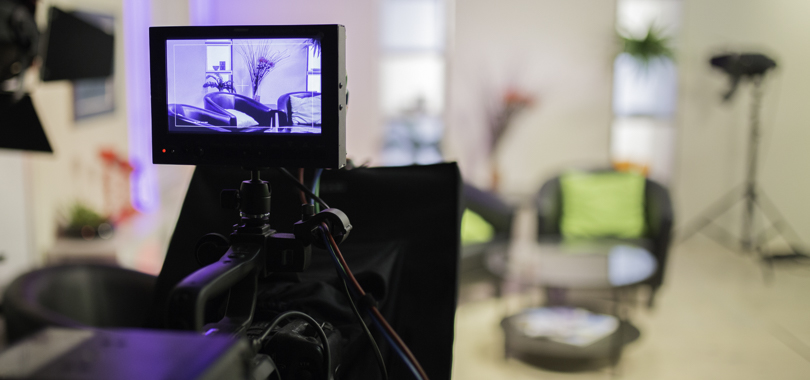 For a more detailed look into teaching with digital video and the facilities, resources, and training that UniSA has available, head to the Media Development Guide.
If you are considering making a video for your course, this site is an excellent place to start. Even if you already have made some videos, there is always something more to learn.
If you are considering using one of UniSA's green-screen studios this RESOURCE is an excellent guide to get you started.
Why Use Video for Teaching?
Video is a powerful medium for communication in education. Contemporary audiences have a very high literacy in understanding the structure and language of video. Utilising the strengths of the video medium can make drastically improve the learning experience of students.
Video can add flexibility and efficiencies with learning. Playback control means learners can pause and review when necessary and embedded video in modern blended and online learning experiences enables learners to engage with content whenever and wherever they are.
Video is extremely useful for things students find interesting, things students find difficult, and things that students ask repeatedly.
Teaching with Video at UniSA
UniSA implements many different types of video for learning across a range of courses and teaching mediums.
Further Examples
Green Screen Presentations
Green screen studio facilities enable the creation of videos of presenting to camera with a variety of video or slideshow backgrounds. UniSA green screen facilities are self-controlled and recordings can be made with minimal assistance.
For more information on UniSA green screen facilities and training visit this GREEN SCREEN RECORDING RESOURCE.
Slide/Screen Presentations
Some presentations simply require speaking over a set of slides or a screen-capture. UniSA offers a range of video production programs and audio recording facilities. Easy to use tools in some of these programs also make it possible to create simple animations.
For more information on UniSA video production software visit this PRODUCTION SOFTWARE RESOURCE.
Professional Video Services
UniSA offers a professional video recording service for those videos that require a more technical, on-site approach (such as an interview, a live presentation or event recording, or a hands-on instructional video).
For more information on UniSA professional video services visit this PROFESSIONAL VIDEO SERVICES RESOURCE.
Drama as a Learning Aid
UniSA's media teams have access to screenwriters, directors, and actors, creating the possibility for drama-based video productions to be made and used as learning aids for students. Used in this way, drama can apply information and learnings to a mock real-world situation that will engage students in entertainment whilst teaching and applying key concepts.
If you are interested in creating a drama-based video for you course you can fill in THIS AV REQUEST FORM and the City West Media Team will get back to you.