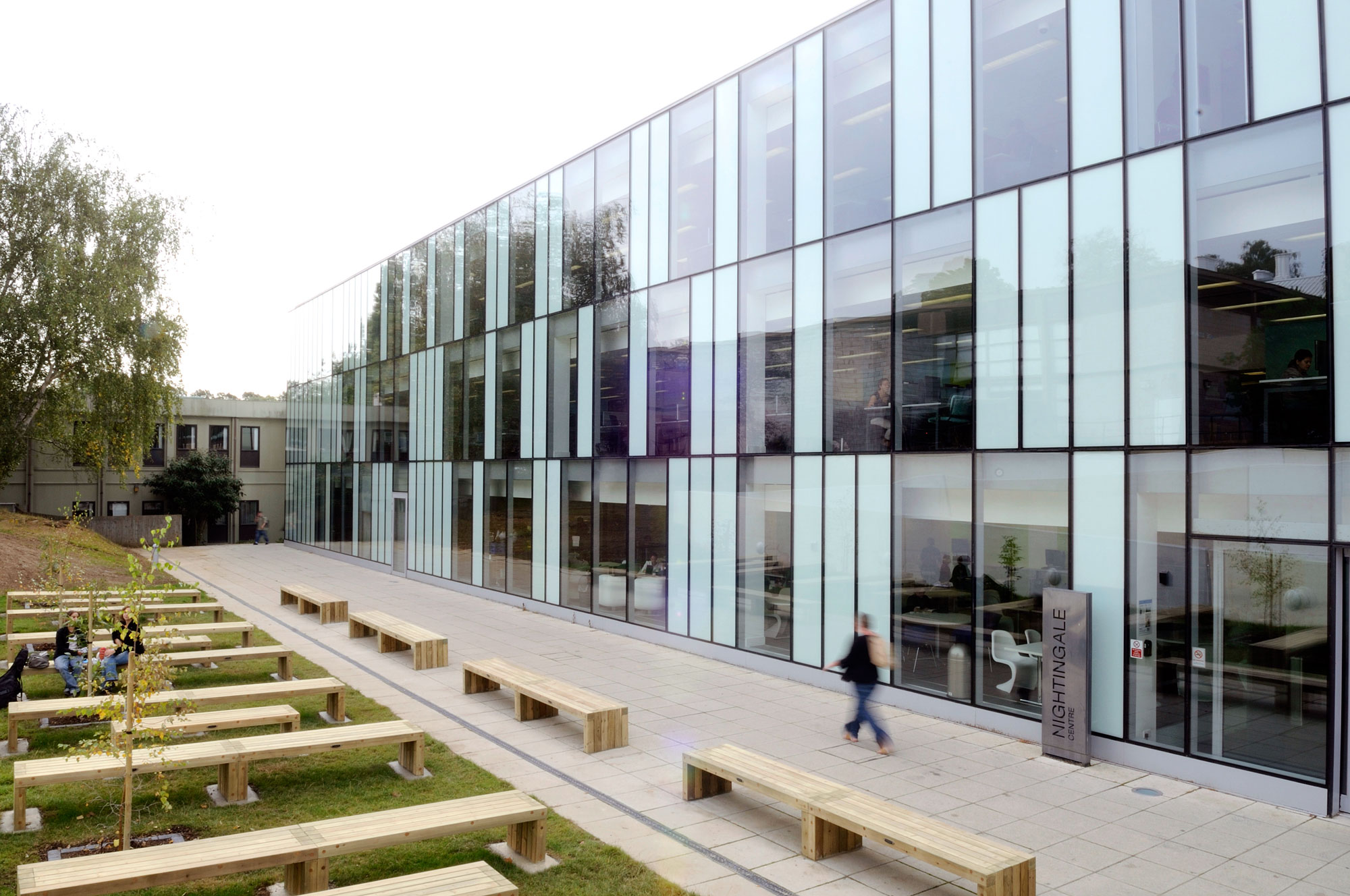 STUDY OVERSEAS
Kingston Business School
United Kingdom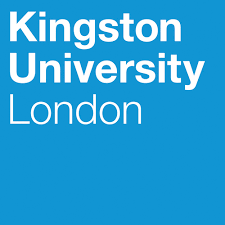 Kingston Business School holds accreditation from AACSB and AMBA. Kingston Business School is one of the most diverse and multicultural universities in the world with students from over 140 different countries and nations. The school offers modern resources and cutting-edge facilities, including their Kingston Business Innovation Centre based on the Kingston Hill Campus.
Kingston Business School is located near Kingston upon Thames which is under an hour train ride to Central London. Kingston Hill Campus is where the Kingston Business School is situated - it is a beautiful, leafy campus which has a real community feel about it. The campus boasts a cafe, restaurant bar, Subway and a Starbucks as well as halls of residence, tennis courts and outdoor fitness trail.
The University of South Australia has a student exchange partner relationship with the highly ranked Kingston Business School who offer full semester exchange places to UniSA business students in their autumn semester or full year.
Tuition is in English and as an exchange student you will remain enrolled at UniSA and will not have to pay tuition fees to Kingston Business School.
Kingston Business School also offers a summer school program annually in July/August. There is a range of courses available for undergraduate students only. Tuition for the summer university courses are not included in your UniSA enrolment, and you will need to apply directly to Kingston Business School and pay any course and program fees upfront to Kingston Business School. You may not defer any fees to UniSA.
Grants
In addition to the UniSA Travel Grant, students are able to apply, through a competitive process for a Business Student Mobility Grant. Further information is available here.
Academic Calendar
Pre-approved course selection and credit for Autumn Semester or full year to undertake an 18 to 36 unit exchange at Kingston Business School.
Credits are measured by the European Credit Transfer System (ECTS) and the following applies:
18 units = 30 ECTS and 13.5 units = 22.5 ECTS
Please note: it can sometimes be difficult to make up exactly 22.5 units (not all courses will be worth exactly 7.5 ECTS), but you should be able to get very close. Make sure you check with your program director if you don't have exactly 22.5 ECTS.
Full year
| | |
| --- | --- |
| Orientation period | One week prior to the commencement of classes |
| Duration | Approximately 4 months |
| Class begins | September |
| Class (exams) ends | December |
| Language of instruction | English |
Autumn semester
| | |
| --- | --- |
| Orientation period | One week prior to the commencement of classes |
| Duration | Approximately 5 months |
| Class begins | January |
| Class (exams) ends | April/May |
Pre-approved course selection
Choosing pre-approved courses at Kingston Business School can either be done in SP5 for a full year or SP5 only. Please visit their website for more information (please note the information sourced for pre-approved credit was true at the time of approving and there may be changes).
Visit website here for pre-approved credit for summer school courses (SP4).
Course selection is subject to approval by your program director and Kingston Business School and their timetabling constraints.
Summer school program
Kingston Business School Summer School program is offered annually in July/August. They offer a range of classes with the option to take one or two classes in four weeks. Their classes have a great balance of academic teaching and relevant field trips. Upon successful completion, one class is 6 ECTS which is equivalent to a 4.5 unit UniSA course or 2 classes is equivalent to 9.0 units at UniSA. If you decide to take two classes then you will need to select one from group A and one from group B (due to timetabling).
The classes on offer are: British Culture and Society (A), Creative Writing in London (B), Exploring Cultural London (A), Live Theatre (A), London Global City of Enterprise (B), Museums and Galleries (B), Shakespeare: Reading and Performance (B), Muggle Madness: Harry Potter and other popular British icons (B) (The classes are subject to change annually, but may not change significantly from year to year. Please refer to website for most current information). The Kingston Business School Summer Program is offered in UniSA study period 4 and for undergraduate students only. We recommend this is good for first year bachelor students.
For more information about the Kingston Business School Summer School program, please visit their website.

Important information
Nomination deadline

Applications for exchange to Kingston Business School must be completed by January 11 for student exchange in the autumn semester of the same year or August 1 for full year (SP2) of the following year. To apply go to http://www.unisa.edu.au/Student-Life/Global-opportunities/study-overseas/How-to-apply/Full-semester-exchange-application/

Kingston Business School application deadline

The UniSA International Study Overseas team will advise you within three weeks of the application deadline if you have been nominated for a place at Kingston Business School. You will then receive information about how to apply.

The Kingston Business School deadline for applications for:

Fall semester is late May of the same year
Spring semester is late October of the year prior.

Entry requirements

Students must have:

Undergraduate: a minimum of 36 units undertaken at UniSA with a GPA of 4 or above.
Postgraduate: a minimum of 9.0 units undertaken at UniSA with a GPA of 4 or above.

Application fee

Not applicable to exchange students

Language requirement

Native speaker of English or IELTS overall score 6.0 and 5.5 in all elements for undergraduate and IELTS overall score 6.5 and 6.0 in all elements (very few exceptions apply)

Tuition fees

Not applicable to exchange students your tuition is paid to your home institution.

Accommodation

Kingston Business School guarantee an offer of accommodation for all new full-time undergraduate students and first year international postgraduate students. Once you firmly accept your offer you will be sent an email with further instructions. Please note: Kingston Business School work with a number of approved private providers to ensure alternative accommodation is available, in the unlikely event that halls residencies are fully occupied.

Your move in date will be specified on your halls offer letter.

Accommodation application deadlines

Booking is available from March/April each year. The Kingston Business School Accommodation Team are available to help.

Accommodation Insurance

Kingston Business School provide student possessions insurance through Endsleigh for every student who is living in Halls of residence at no extra cost to the student. This covers a range of belongings based on students room including: laptops, sports and electrical equipment, clothes and frozen food.

However if you require any further cover this is at the students responsibility. Endsleigh can provide 24-hour laptop and phone replacement. This is up to the student to research this further information.

Visa

A visa is required under a points based system (PBS) for those who are non-European Economic Area (EEA) nationals wishing to enter the UK for the purpose of work or study.

For more information on the PBS regulations and for visa in the UK, please visit the Kingston Business School website.

Work rights

To establish if a visa is required or not for working in the UK will be dependant on what country you come from - EEA and Swiss students or Non-EU students.

Please visit the Kingston Business School website for guidance on this.

Travel insurance

Before you leave for your exchange you must make sure that you have taken out travel insurance with repatriation in case of serious health problems, accident etc.

NB: Students studying overseas are covered under the UniSA travel insurance. Further information found here

Health insurance

All students undertaking study at Kingston Business School require health insurance and may be covered under the National Health Service (NHS).

Please check with the British Embassy, High Commission or British Council for advice prior to your arrival in the UK.

Vaccinations

Students are recommended to visit their doctor and/or consult Travel Doctor prior to travel.
Contact the UniSA Business Student Mobility team for further details about exchange, summer schools, study tours and grants.
---
Please note that the information provided was correct at the time of publication. Kingston Business School reserves the right to change program details and fees. Whilst every effort is made to provide up-to-date information you should check the Kingston Business School websites for the most current information.