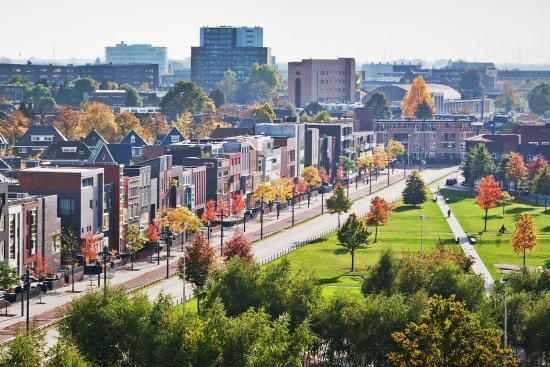 STUDY OVERSEAS
University of Twente (UT)
The Netherlands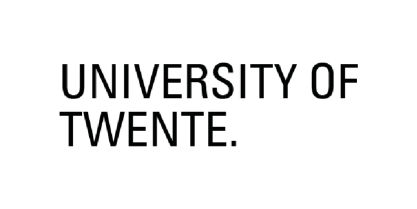 University of Twente is located in the small city of Enschede in the east of the Netherlands. It is a campus-based university, set amongst parks and with on-campus muesums. The University of Twente is home to over 10,000 students and has a strong focus on entrepreneurship, innovation and problem solving.
The Netherlands, located in north-western Europe, is known for its flat landscape of canals, tulip fields, windmills and cycling routes. It is described as a country of vintage meets contemporary and has a rich cultural history. Enschede is a few kilometres away from the German border and is approximately 2.5 hours by train from Amsterdam. Noted for its outdoor lifestyle, parks and is home to a vibrant student scene.
The University of South Australia has a student exchange partner relationship with the highly ranked University of Twente who offer full semester exchange places to UniSA business students in Fall or Spring Semester.
Tuition is in English and as an exchange student you will remain enrolled at UniSA and will not have to pay tuition fees to University of Twente for full semester exchange.
Grants
In addition to the UniSA Travel Grant, students are able to apply, through a competitive process for a Business Student Mobility Grant. Further information is available here.
Academic calendar
Pre-approved course selection and credit for Fall or Spring semesters to undertake an 18 unit exchange at University of Twente.
Credits are measured by the European Credit Transfer System (ECTS) and the following applies:
18 units = 30 ECTS and 13.5 units = 22.5 ECTS
Please note: it can sometimes be difficult to make up exactly 22.5 units (not all courses will be worth exactly 7.5 ECTS), but you should be able to get very close. Make sure you check with your program director if you don't have exactly 22.5 ECTS.
The UT also offer 'modules' which consist of two or three individual courses, taken as a whole, and equivalent to 15ECTS (9 units).
Spring semester (UniSA study period 2)
| | |
| --- | --- |
| Orientation period | One week prior to the commencement of classes |
| Duration | Approximately 4 months |
| Class begins | February |
| Class (exams) ends | June |
| Language of instruction | English |
Fall semester (UniSA study period 5)
| | |
| --- | --- |
| Orientation period | One week prior to the commencement of classes |
| Duration | Approximately 4 months |
| Class begins | September |
| Class (exams) ends | January |
| Language of instruction | English |

Pre-approved course selection
Choosing pre-approved courses at University of Twente can be found here or please visit their website for more information (please note the information sourced for pre-approved credit was true at the time of approving and there may be changes).
Course selection is subject to approval by your program director and University of Twente and their timetabling constraints.
Important information
Nomination deadline

Applications for exchange to University of Twente must be completed by January 11 for student exchange in the Fall semester of the same year or August 1 for Spring semester of the following year. To apply go to http://www.unisa.edu.au/Student-Life/Global-opportunities/study-overseas/How-to-apply/Full-semester-exchange-application/

University of Twente
application deadline

The UniSA International Study Overseas team will advise you within three weeks of the application deadline if you have been nominated for a place at University of Twente. You will then receive information about how to apply.

The University of Twente deadline for applications for:

Fall semester is end of May of the same year
Spring semester is end of October of the year prior.

Entry requirements

Students must have:

Undergraduate: a minimum of 36 units undertaken at UniSA with a GPA of 4 or above. An internet-based TOEFL score of at least 90 points or equivalent (IELTS 6.5)
Postgraudate: a minimum of 9.0 units undertaken at UniSA with a GPA of 4 or above. An internet-based TOEFL score of at least 90 points or equivalent (IELTS 6.5)

Application fee

Not applicable to exchange students

Language requirement

Native speaker of English or TOEFL 90, IELTS 6.5

Tuition fees

Not applicable to exchange students your tuition is paid to your home institution.

Accommodation

University of Twente guarantees furnished accomodation for all exchange students who complete their application for housing. Accommodation varies between shared apartments and single studios. Should you not wish to utilise your accommodation offer, the housing team will provide you with an overview of options for alternative housing.

Accommodation application deadlines

Housing is confirmed in step 6 - "Preparation to arrival phase" which is atleast one month prior to arrival. The UT housing team will contact you via email about the steps to take. For more information about the UT housing, please visit the website here.

Visa

Visas are not required for Australian citizens however they must register for a resident's permit within two weeks of arrival. All other nationalities should check with their travel agent and provide sufficient time to obtain their visa prior to travel as it can be a lengthy process.

Work rights

Work rights visa requirements for working in The Netherlands depend on whether the student is an EU or non-EU citizen. Find out more information with what applies to you here.

Travel insurance

Before you leave for your exchange you must make sure that you have taken out travel insurance with repatriation in case of serious health problems, accident etc.

NB: students studying overseas are covered under the UniSA travel insurance. Further information found here.

Health insurance

It is mandatory for all students on exchange to have private health insurance with full coverage for sickness, emergencies, repatriation sufficient to cover all medical expenses in The Netherlands.

Vaccinations

Students are recommended to visit their doctor and/or consult Travel Doctor prior to travel.
Contact the UniSA Business Student Mobility team for further details about exchange, summer schools, study tours and grants.
---
Please note that the information provided was correct at the time of publication. University of Twente reserves the right to change program details and fees. Whilst every effort is made to provide up-to-date information you should check the University of Twente websites for the most current information.