USALSA - UniSA Law Students Association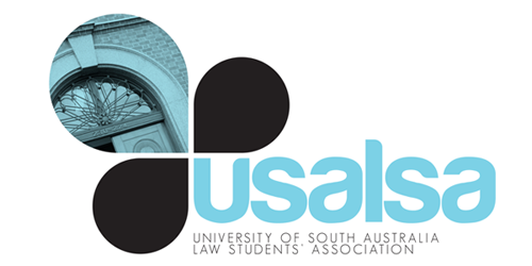 The University of South Australia Law Students' Association, USALSA, is the sole independent representative body for Law students at UniSA.
Our purpose
To ensure that the educational, vocational and social needs of all UniSA Law students are met through an association that is responsive to the students within our diverse community;
To promote a strong, supportive and vibrant student culture which acknowledges our unique environment;
To ensure that UniSA Law students are aware of the various career opportunities available to them, both within the legal profession and in other sectors;
To promote the interests of UniSA Law students to the profession and other law schools; and
To encourage a commitment to social justice among our Law graduates at UniSA.
What we do
USALSA caters to the needs of its law students in a number of ways, including:
Organising social events to allow interaction between students, staff and the profession;
Operating a variety of legal advocacy exercisers and competitions to privide practical experience and skill development to UniSA Law students, including mooting, witness examination, negotiation and client interview;
Organising career seminars and providing career related information;
Publishing a student magazine, 'The Obiter,' to inform students of activities within the UniSA School of Law and provide a forum for student ideas;
Advocating student needs to the UniSA School of Law and wider UniSA community;
Encouraging and promoting active participation within our community through endeavours such as the UniSA Legal Advice Clinic and other volunteer organisations; and
Maintaining communication platforms to allow for the effective circulation of information to students;
Want to get involved?
Membership is FREE to all students enrolled in a law program at UniSA. Simply fill out a USALSA membership form(.pdf 278kb) and you're in! While you're at it, join the USALSA Facebook group and follow USALSA on Twitter for all the latest news, events, information and career opportunities!
If you want to run for a position on the USALSA Committee, elections are held every year. Alternatively we're always looking for help organising events and competitions etc., so why not come along and see if being a part of USALSA is for you!
General enquiries: usalsa@usalsa.org
Membership: membership@usalsa.org
Visit www.usalsa.org.au for more information.