In this issue:
David Lloyd features in Verse Mag
Become a STAR Mentor
21 Days of Mindfulness
Settle into Adelaide, G'Day Mate!
Free Yoga Outdoors: 3 April
Volunteering Expo: 4 April
WHAT'S HAPPENING
Verse Interview: UniSA Vice Chancellor and Unlikely Street Busker David Lloyd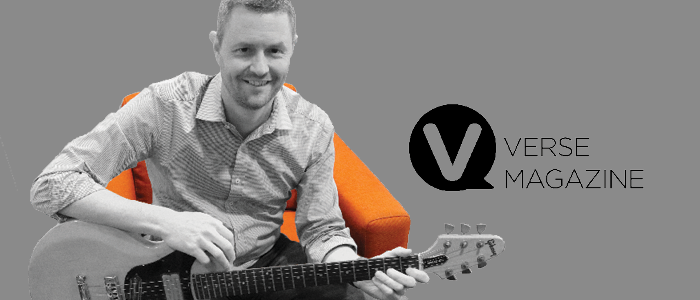 Verse Magazine is your magazine; UniSA's student-run publication, created by students, for students, distributed both in print and online.
In this exclusive, we uncover the less well-known musical life of UniSA Vice-Chancellor David Lloyd. We speak to the man himself about everything music; from his Dublin-based gigs in his 20s, to his former band member that went on to become a boyband sensation, to what he really thinks of U2, and his own chance encounter with Enya.
Now Recruiting: STAR Mentors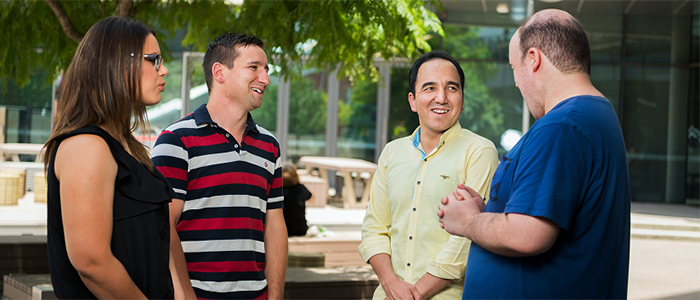 Are you interested in supporting new students who are transitioning into UniSA?
Have you been supported through Access & Inclusion (Disability Services) before?
Are you interested in paid casual work?
If you answered YES to all of the above, then we need you!

We are currently recruiting for our Supported Transition and Retention (STAR) mentor program. We are looking for passionate students with good communication skills who would like to develop their experience in supporting new students with disabilities to navigate their way through their studies.
Please note that you will need a current DCSI clearance to undertake this work. For further information please contact Access & Inclusion Advisor, Lilbel, on 8302 7107.
The Three-Week Mindfulness Challenge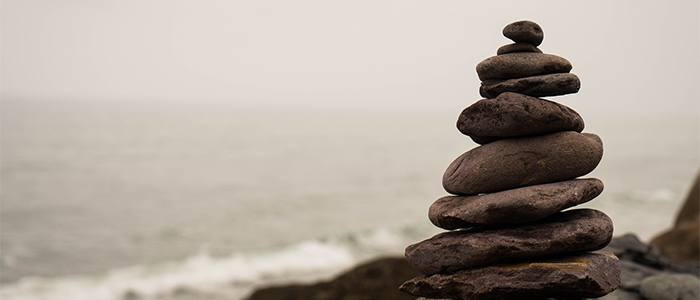 Calm your thoughts, clear your head, and improve your wellbeing.
WHEN: 2, 9, and 16 May, 1.00pm–2.00pm
WHERE: Mawson Lakes Campus, Room MC1-05

The challenge covers the principles and practice of mindfulness, focusing on skills to help you: improve your academic performance, cope with assignments/exams, and make study life more enjoyable. Each session explores simple exercises and techniques you can practice immediately to strengthen your sense of wellbeing.
Attending all three sessions is required to progressively build your practice of mindfulness, so make a commitment to yourself!
UPCOMING EVENTS
G'Day Mates: Language and Culture Workshops
G'Day Mates is a diverse team of both Australian and international UniSA students that are here to assist new students with settling into, and enjoying life, in Adelaide. They host a range of workshops, community activities and events, cross-cultural exchanges, and networking events throughout the year – here's what's coming up:
Take Care, Mate Workshop
Wednesday 3 April, 2.00pm–4.00pm
City West Campus, Room H6-10
Fair Go, Mate Workshop
Wednesday 17 April, 2:00pm-4:00pm
City West Campus, Room H6-10
Get a Job, Mate Workshop
Wednesday 1 May, 2:00pm-4:00pm
City West Campus, Room H6-10
Registration essential. For more info and to register now, head to CareerHub.
Please note attendance at every workshop is not necessary, you can attend any combination of workshops that you wish.

FREE Outdoor Yoga with UniSA Sport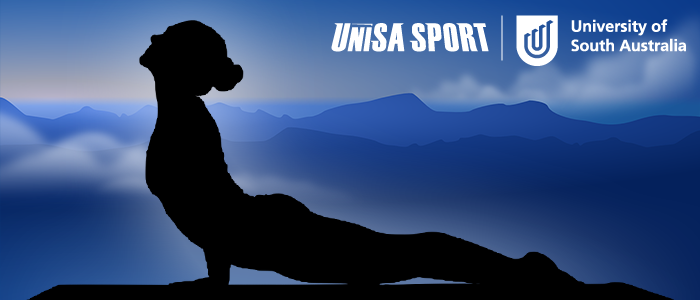 Calling all Yogi's! It's time to reconnect with nature as we take Yoga outdoors.
WHEN: 3 April, 12.00pm–1.00pm
WHERE: Høj Plaza, City West Campus
Be amongst the trees, feel the sun on your skin and breathe in the fresh air as you are guided through an outdoor Yoga class.
This is a FREE event and everybody is welcome (including students, staff and members of the general community). There are limited spots available on the lawn, so be sure to arrive early to secure your place! We provide the yoga mats.
Sky Above, Earth Below and Peace Within, Namaste
#TeamUniSA
.
Please note: the class will be moved indoors if there is inclement weather
.
2019 Volunteering Expo is Nearly Here!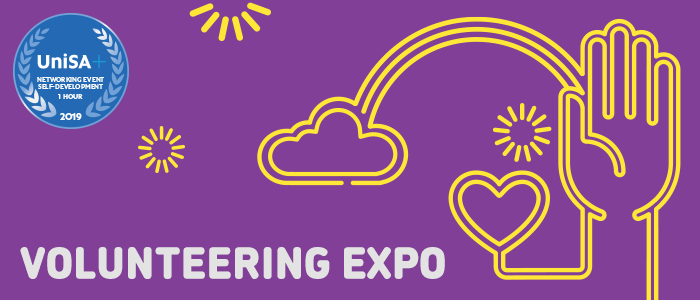 Volunteering Expo will host over 25 different organisations in an exotic-spice-market-themed experience. Come along to chat with them and hear about the wide rage of amazing opportunities they have waiting for you!
Remember, if you are based at the Mawson Lakes or Magill campuses then you can hop aboard the 2019 Volunteering Expo "Magic Carpet Ride" to City West campus. Once you
book your FREE return ticket
for our bus service and scan onto the bus, you'll go into the draw for two tickets to Disney's
Aladdin The Musical
at the Adelaide Festival Centre, courtesy of our prize sponsors Disney and GreenRoom, Adelaide Festival Centre's program for 18–30-year-olds (view
Ts&Cs
).
City East and City West students: you'll also have a chance to win! Complete and return your stamp card at the event (you'll receive it when you arrive), and another two tickets could be yours.
Download the UniSA smartphone app!