In this issue:
The Australian War Memorial @ Samstag Museum of Art
Mindful in May: the one-month challenge
Win $100 with The UniSA+ Award
Pridham Hall's First Birthday: 14 May
Healthy Food Market at Magill: 7 May

USASA's Chill Vibes: 30 Apr–8 May
USASA's UniTopia: 14 May–22 May
WHAT'S HAPPENING
The Australian War Memorial comes to Samstag Museum of Art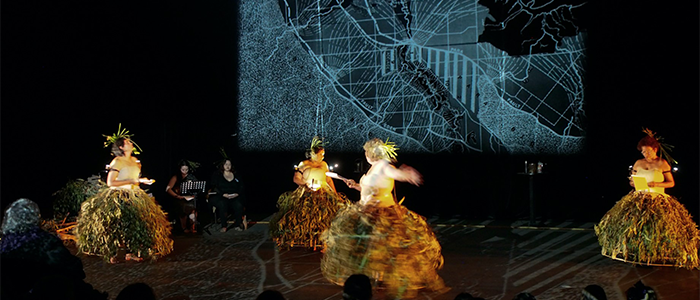 Samstag Museum of Art
presents two major exhibitions from the Australian War Memorial –
For Country, for Nation
and
Reality in Flames
– from 25 April to 19 July 2019.
For Country, for Nation reflects the experience of war from the perspective of First Nations Australians. Curated by Amanda Jane Reynolds for the Australian War Memorial, it brings to light the long-standing tradition of Aboriginal and Torres Strait Islander peoples in fighting for Country to reveal stories of service in the military and on the front lines of war.
Reality in Flames: modern Australian art and the Second World War is the first exhibition dedicated exclusively to exploring how Australian modernist artists responded creatively to the Second World War. The exhibition also features a specially commissioned work by First Nations artists the Unbound Collective.
Mindful in May: Take the one-month challenge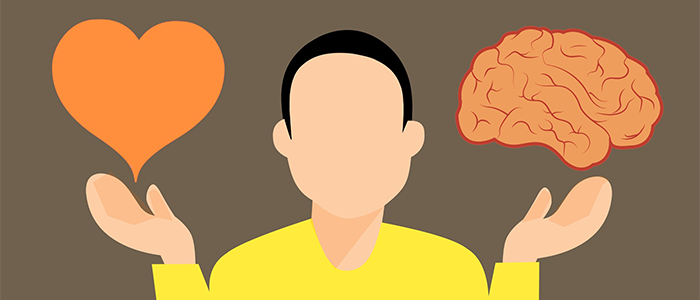 Mindfulness is a modern practice with roots in a number of ancient traditions. To be mindful is to be intentionally aware of the present moment, allowing whatever arises to come and go without judgement.
When we consciously bring our awareness to our present moment, we learn to intimately connect with the richness of our daily life, loosen destructive thought patterns, and increase our levels of personal wellbeing.

For the month of May, take up the challenge to practice 10 minutes of mindfulness a day. Be surprised at how your new habit will transform your mind, impact lives, and how together we could change the world. Mindfulness can provide the following benefits:
Stress reduction
Increased self-awareness
Enhanced general psychological health
Increased concentration
Decreased levels of depression and anxiety
Competition Extended: Win $100 with The UniSA+ Award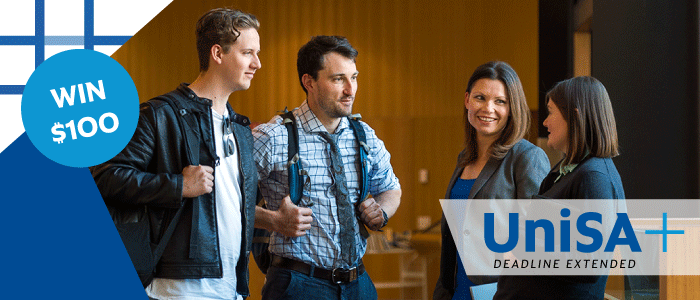 Sign up and lodge at least one approved submission for The UniSA+ Award between now and 9am Monday 6 May, and you'll go in the draw to win a $100 Visa Gift Card to spend however you like.
The UniSA+ Award is the the icing on the cake that is your UniSA degree – providing you with an official transcript of all the co-curricular activities you have undertaken during your time at university, and ensuring that you stand out as an exceptional graduate and prospective employee.
UPCOMING EVENTS
Pridham Hall is Turning One: 14 May!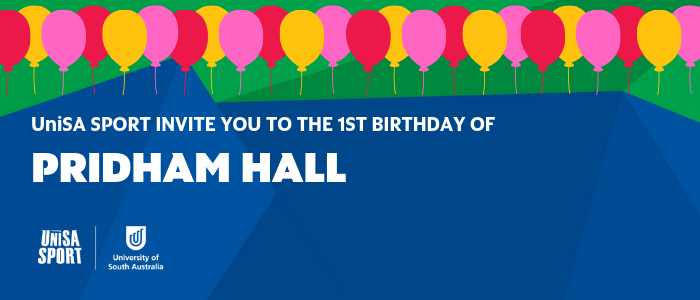 On the 14th of May 2019, UniSA Sport invite you to come and celebrate the First Birthday of Pridham Hall! It will be a day of fun and celebration where you will enjoy…
Free BBQ
Free Play – Badminton + Basketball
Rock Climbing
Inflatable 10 Pin Bowling
Prizes to be won
$1 Entry to the Gym, Pool + and Fitness Studio ALL DAY!
We are also offering a $1 Admin Fee on all Direct Debit memberships that sign up on the day (normally $10).

Healthy Food Market @ Magill Campus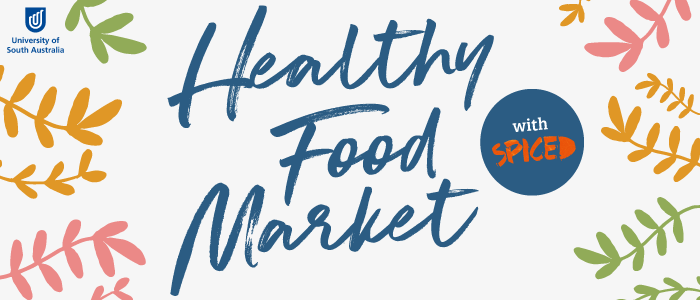 Come along to the UniSA Healthy Food Market, and, for just $5, select 5 local products from local businesses to create your own platter for lunch. There'll also be a FREE cooking demonstration hosted by SPICED on the day. Entry to the food court is free and everyone is welcome to just hang out and enjoy the event.
WHEN: Tuesday 7 May, 11.30am–2.00pm
WHERE: Student Lounge (Building A) Magill Campus
FEATURING: Since I Met Harry + Phat Buddha Rolls + more
Tickets are available to secure via pre-purchase now – get in early to avoid missing out.
USASA's Chill Vibes return for 2019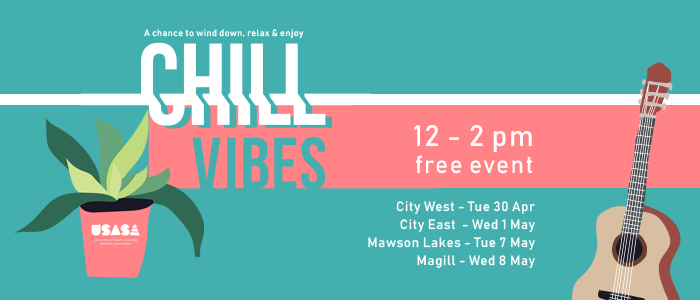 Come along to USASA's Chill Vibes to enjoy live music by Kym Miaco, wind down, relax and grow connections with new and old friends! This is a free event for all students – to give your brain a break.
UniTopia is BACK!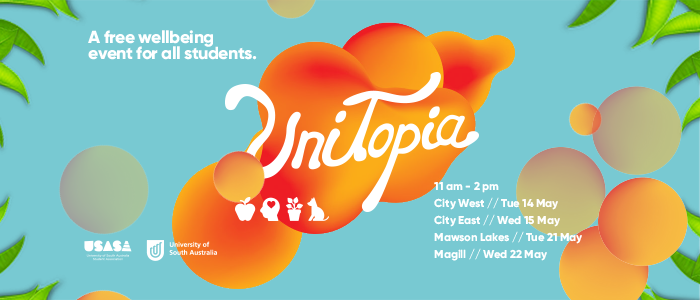 UniTopia is a free, wellbeing event for all students – a chance to chill and take some time-out before exams. There's a bunch of activities to explore; we encourage you to relax, move, create, connect and nourish. Here's a little taste of what will be at the event:
Live Entertainment
Art'n'Plant
Therapy Dogs
Free Healthy Food
Bladez Barber
NailBreak Cart
UniSA Sport
USASA Advocacy
Verse Magazine
batyr
UniSA Medical Clinic
UniSA Counselling
Wellbeing @ UniSA with Bupa
UniSA Student Volunteering
ShineSA
SAMESH
Download the UniSA smartphone app!