In this issue:
National Careers Week: 13–19 May
> New Online Modules
> Facebook Live Q&A
> Student Survey
Next Week: National Volunteer Week 20–26 May
RECONCILE, Powered by PechaKucha
Managing Procrastination Workshop: 27 May
VC Cup 2019 Badminton: nominate by 17 May
Iftar Dinner: 27 May
NATIONAL CAREERS WEEK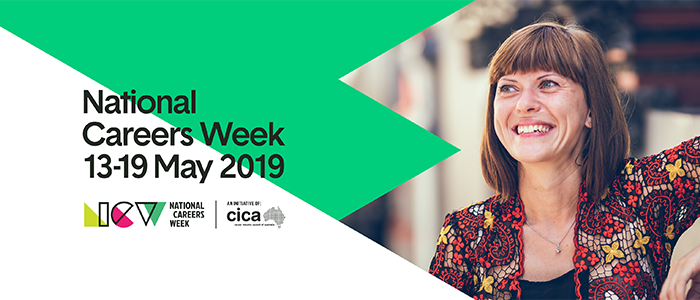 National Careers Week celebrates careers, career development, career development services, and career development practitioners, as well as the economic, social and personal benefits of career development.
Career development is the process of managing learning, work and leisure to progress through life. It includes gaining and using the skills and knowledge needed to plan and make informed decisions about education, training, and work. Your everyday decisions and priorities affect career development. Ultimately, career development is about much more than jobs – it is about how to live your life.
Check out what's happening around UniSA this week to celebrate:
Most of you aren't at uni just to get a degree – you want to secure a job in your chosen career when you graduate. To help you to do just that, UniSA Career Services has developed a new online resource: the Career Development Learning Program (CDL). It's a set of thirteen online learning modules which will equip you with the skills and knowledge to plan and manage your career throughout your study and into the future, starting with developing your own Career Development Plan.
We're holding a Facebook Live event on 15 May to talk about all things careers. Have a question about career planning or about UniSA's resources? Click 'going' on
the Facebook event
to get reminded, then get your questions ready and tune in to the
University of South Australia Facebook
next week to find out more from our careers panel and get some answers to your career questions!
Is this the first you've heard about UniSA's Career Services? Are there any changes or additional resources you would like to see? We'd love to hear your opinion to help us improve these services for students and alumni.
Take the survey now
, open until 17 May.
WHAT'S HAPPENING
National Volunteer Week: 20–26 May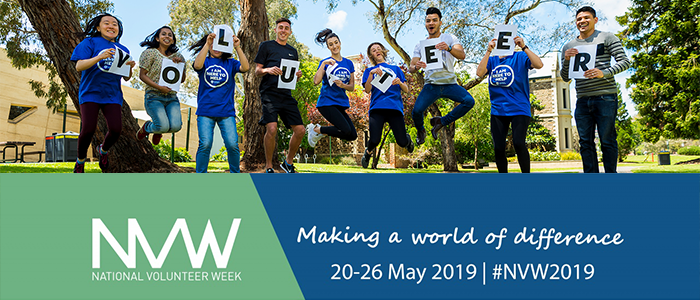 National Volunteer Week, 20–26 May 2019, is the annual celebration to acknowledge the generous contribution of Australia's volunteers. In a nod to International Volunteer Day, the theme for National Volunteer Week 2019 is "Making a world of difference."
Thank you so much to all our UniSA students who volunteer – congratulations on being the change you want to see in the world.
If you're looking for your own opportunity to give back, be sure to
check out our custom search engine, Volunteer Connect
.
RECONCILE, Powered by PechaKucha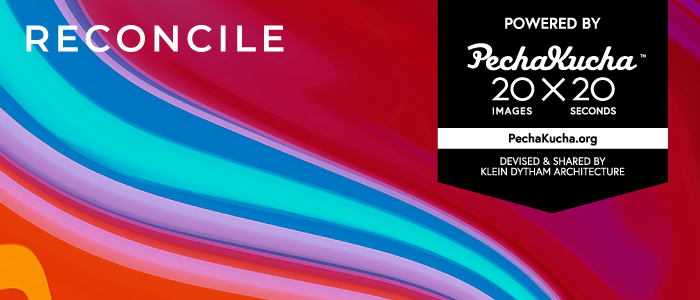 In September, University of South Australia is hosting RECONCILE, Powered by PechaKucha.
PechaKucha is a presentation format defined by 20 slides at 20 seconds each (that's just 6 minutes and 40 seconds total), originating from Japan. PechaKucha Nights have now been held in over 1000 cities worldwide.
Whatever RECONCILE means to you, now's your chance to tell your story, brush up on your skills in the process, and be part of this global phenomenon. This opportunity is also eligible as one activity under the
UniSA+ Award
's Leadership and Enterprise Pillar.
Think you've got the beginnings of a great idea?
Register
for any one of our four information sessions listed below to learn more.
The Road to Success: Managing Procrastination and Building Resilience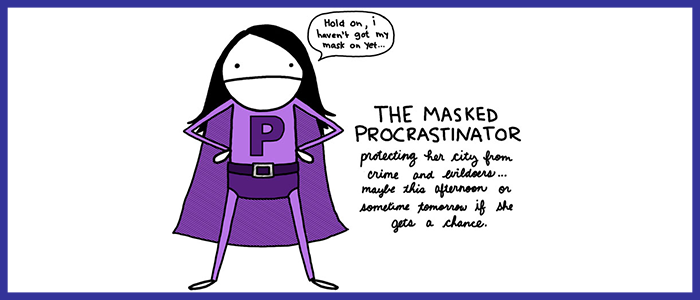 Constantly distracted from achieving your goals? Not motivated to start your assignments?
The Road to Success: Managing Procrastination and Building Resilience
workshop examines how our lives are being shaped by common habits of procrastination. It explores practical ways to take control of study habits and build your motivation.
WHEN: Monday 27 May 2019, 12.00 pm–1.00 pm

WHERE: City East Campus
Come along to learn practical strategies for reducing your screen time so that you can produce better quality work.
Book your free attendance now through CareerHub here.
Get Your Game Face On #TeamUniSA It's VC Cup 2019 Event 2: Badminton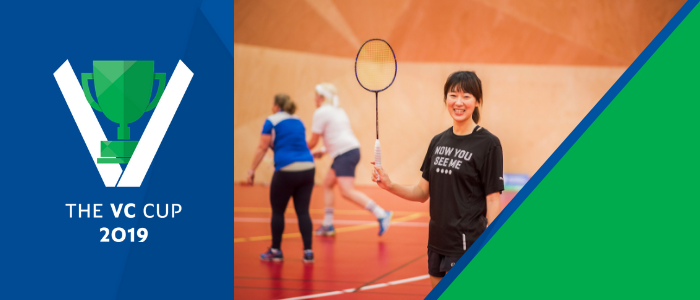 The VC Cup is back for Event 2!
The VC Cup presented by UniSA Sport is an interschool sporting competition, consisting of staff and student teams, with four events happening throughout the year. There is a points system used for each event, which will be tallied at the end of all four events to determine the winning school. There will be prizes for the winning team at each event, and the winning school at the end of all four events will take away the VC Cup trophy and a $200 cheque.
Event 2: Badminton kicks off on Friday 24 May at Pridham Hall, City West Campus from 12.00 pm–2.00 pm.
AACCI SA Inaugural Iftar Dinner "Celebrating Togetherness"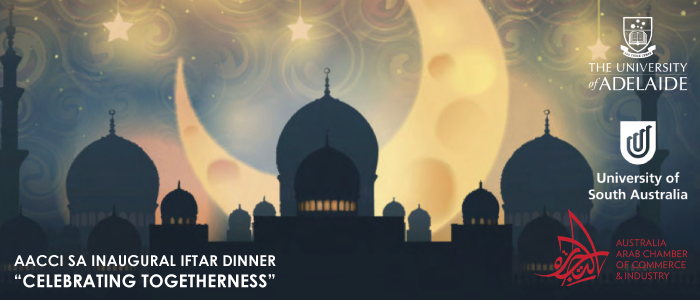 On behalf of the Chair of AACCI SA, Mr Soufiane Rboub, you're invited to the AACCI SA Inaugural Iftar Dinner "Celebrating Togetherness".
WHEN: Monday 27 May, 4.30 pm
WHERE: The Sicilian Club, 45a OG Road, Klemzig, South Australia
COST: Free (spaces limited, registration required by 23 May)
The Iftar dinner is an important opportunity to celebrate the contribution of Muslims in the South Australian community and will provide an opportunity for attendees to learn more about Islam, Ramadan and the principles that guide Muslims in their lives in South Australia. His Excellency the Honourable Hieu Van Le AC, Governor of South Australia is the Guest of Honour and will deliver a welcome speech.
In the spirit of Ramadan and the notion of giving back, funds will be raised at the event for the Hutt Street Centre to help in their support of the most vulnerable members of our community, people experiencing homelessness in Adelaide.

Download the UniSA smartphone app!