In this issue:
National Reconciliation Week: 27 May–3 June
> From the VC
> Happening on Campus
> Reconciliation Action Plan
Wirringka Student Services
USASA's Free Financial Counselling
Inclusive Sports Come & Try
MOD.'s HEDONISM: opens 25 May
NATIONAL RECONCILIATION WEEK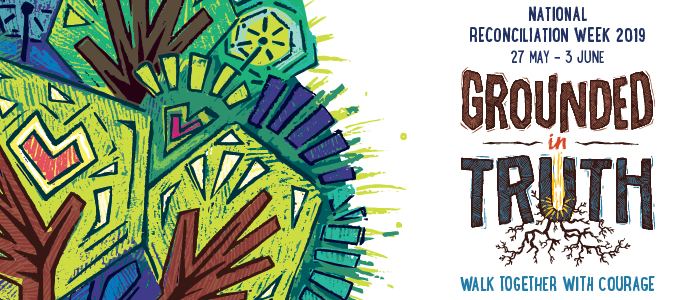 National Reconciliation Week (NRW) is a time for all Australians to learn about our shared histories, cultures, and achievements, and to explore how each of us can contribute to achieving reconciliation in Australia.

The dates for NRW remain the same each year: 27 May to 3 June. These dates commemorate two significant milestones in the reconciliation journey — the successful 1967 referendum, and the High Court Mabo decision respectively.
2019 is also the United Nations' International Year of Indigenous Languages, which aims to raise awareness of the consequences of the endangerment and loss of Indigenous languages across the world.
Take the UniSA Reconciliation Quiz

A Message from the Vice Chancellor

What's Happening Around Campus

The UniSA Reconciliation Action Plan
Did you know UniSA has a Reconciliation Action Plan (RAP), aiming to improve education and life opportunities for Aboriginal and Torres Strait Islander Australians?
Find more information about the RAP here
.
UniSA Wirringka Student Services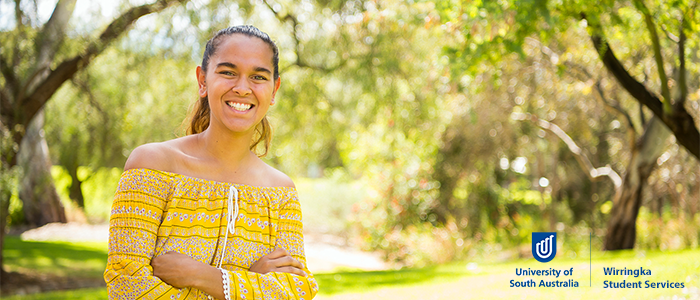 Wirringka Student Services offer Aboriginal and/or Torres Strait Islander students a friendly, comfortable and supportive environment to study, and a team of Aboriginal Student Engagement Officers who are available to assist with any questions and at any point of your student life, right through to once you become an alumni.
If you're an Aboriginal and/or Torres Strait Islander student, be sure to take advantage of the Wirringka Study Centre facilities at every campus, and check out the Aboriginal Tutorial Program through which you can access tutors experienced in a wide range of study areas free of cost.
WHAT'S HAPPENING
USASA's Free Financial Counselling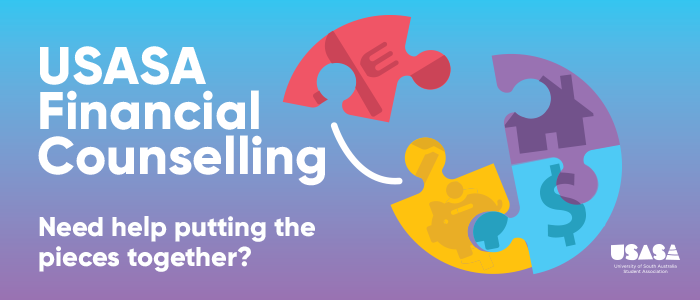 A USASA Financial Counsellor is now available free to all UniSA students.
Want to manage your money better? Want some savings for a rainy day or that special treat? Having financial difficulties? USASA can help you manage your money and assist in making the pieces of the puzzle fit.
The USASA Financial Counsellor can assist you with:
Developing a budget to help manage your finances – understanding where all your money goes is the first step to taking control of your finances and making it work for you.
Dealing with bad financial standing with the University – if you are in bad financial standing or heading that way we can assist with the preparation of a payment agreement.
Accessing emergency food support – just paid lots of bills and now money is really tight and it's a struggle to put food on the table? We may be able to help.
+ more
Inclusive Sports: Come and Try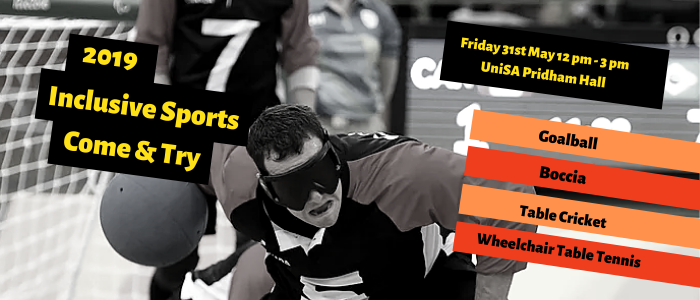 UniSA Sport, Flinders University Sport & Fitness, and Adelaide University Sport - The Blacks are coming together to bring you an inaugural Inclusive Sports Come & Try event on Friday 31 May!
The event is FREE and open to ALL students from the three universities – no experience is necessary – and will be hosted here at our very own Pridham Hall.
With support from Goalball South Australia and the South Australian Cricket Association, students will have the opportunity to try the following sports:
Goal Ball
Boccia
Table Cricket
Wheelchair Table Tennis
Experience MOD.'s new exhibition: HEDONISM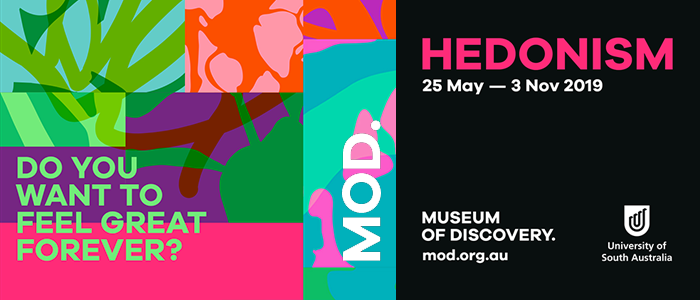 Open from 25 May, MOD.'s new exhibition Hedonism explores the concept
Do you want to feel great forever?
through a range of interactive and engaging galleries, including:
Hedonometer – a huge light sculpture which measures happiness and is powered by real-time social media reactions.
Symbiosville – a Sims-style interactive game, where you can create a character and learn how to keep them happy (both inside and out!)
Training Ground – attempts the impossible and makes exercise fun by rewarding visitors for being active.
Pleasure Arcade 5000 – a collection of experience machines by South Australian artists, including a reward booth that showers you with compliments and your own pleasure recommendation engine.
Download the UniSA smartphone app!