In this issue:
NAIDOC Week at UniSA
UniSA Sport: Become a Volunteer

PechaKucha: Attend an Information Session
Study Overseas: Apply Now
Student Discount on Adelaide Crows Merch
NAIDOC WEEK
Voice. Treaty. Truth. NAIDOC Week 2019.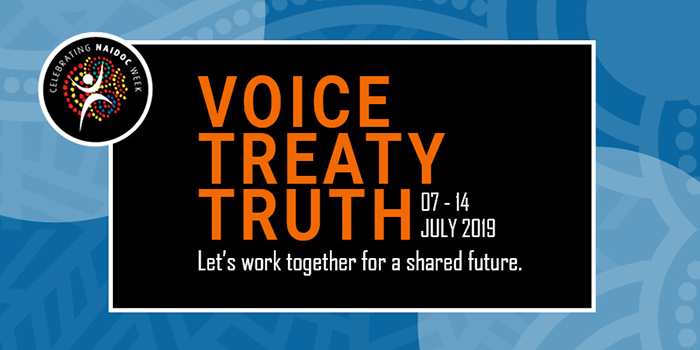 NAIDOC Week
is a national annual celebration held across Australia each July to celebrate the history, culture and achievements of Aboriginal and Torres Strait Islander peoples. The week is a great opportunity for not only Indigenous communities, but Australians from all walks of life to participate in a range of activities and celebrations, and for you to support your local Aboriginal and Torres Strait Islander community.
Proudly, this year's
poster design
was created by South Australian woman and Kaurna/Narungga artist, Charmaine Mumbulla.
From our UniSA Pro Vice Chancellor, Prof. Irene Watson
As part of this year's celebrations, UniSA will be launching the installation of
The Department of Welcome
, an exhibition created by the University's Museum of Discovery (MOD.), which depicts the 44 Aboriginal language groups of South Australia and their words of welcome.
A group of Aboriginal Elders from the northern area will yarn about Aboriginal futures: what that might look like, what we need to do to get there, and the role that UniSA can play.
WHAT'S HAPPENING
Volunteer with UniSA Sport: become a Team UniSA Activator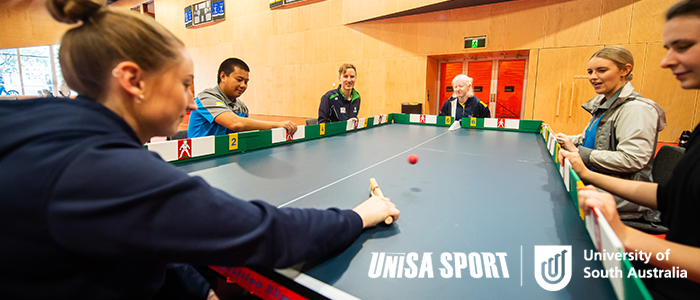 If you are passionate about sport and active recreation, keen to meet new people, and keen to get more life experiences and more out of your time at university, get involved with UniSA Sport as an Team UniSA Activator.

This voluntary role helps bring the UniSA Sport brand to life. You will form an integral part of the UniSA Sport team by providing assistance in the promotion of UniSA Sport clubs, events, and facilities, and in the spread of positive brand awareness across all campuses.
UniSA Sport are open to any creative ideas that you may have, so please don't hesitate to let us know if you think of ways that you would like to support UniSA Sport and our clubs, events, and facilities as part of the UniSA Sport Activation program.
This activity is endorsed by The UniSA+ Award and, depending on the number of hours you participate, can be claimed under either the Leadership and Enterprise Pillar or the Global and Social Development Pillar in the Student Engagement category.
RECONCILE, Powered by PechaKucha: get involved at an Information Session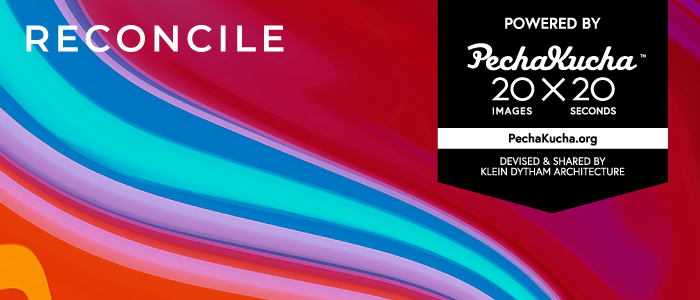 PechaKucha [noun]: A 20 slide x 20 second worldwide phenomenon presentation style.
In September, UniSA is hosting its first ever PechaKucha Night: RECONCILE, Powered by PechaKucha.
Whatever RECONCILE means to you, now's your chance to refine your thinking and tell your story, brush up on your skills in the process, and be part of this global phenomenon. You'll touch shoulders with experts, and there's $500 (and more) up for grabs too.
Think you might have the beginnings of a great idea? Come along to an information session:
Fri 19 Jul, 12 pm–1 pm | City West Campus
Tue 6 Aug, 4 pm–5 pm | City West Campus
or watch online via webcast recording
NOTES: The webcast can either be streamed live on Fri 19 July between 12 pm and 1 pm, or the recording can be accessed any time after the live stream's conclusion. This complete opportunity is also eligible as one activity under the Leadership and Enterprise Pillar of The UniSA+ Award.
STUDENT DEALS
We Fly As One with 10% off Adelaide Crows merchandise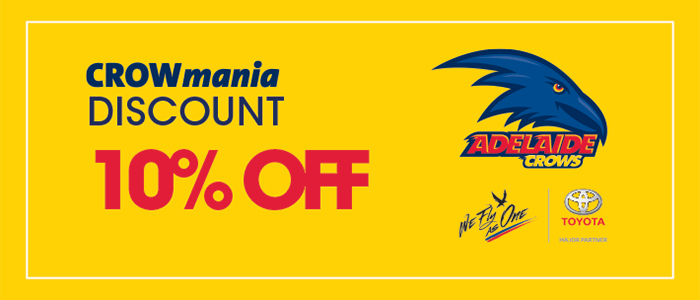 UniSA students (aka you, reading this) can now get 10% OFF any purchase at CROWmania, thanks to our premier partnership with the Adelaide Crows!
Be the best on ground and grab yourself a Crows onesie, some Eddie socks, or wear it proud with the UniSA branded Crows polo shirt.
To redeem your discount, simply show your UniSA Student ID Card when making your purchase at CROWmania West Lakes or at any Crows home match at Adelaide Oval.
Download the UniSA smartphone app!