In this issue:
Support Vinnies at the Community Sleepout
Apply now for SP5 Scholarships

National Aboriginal and Torres Strait Islander Children's Day
Enterprise25 – Student Forums
Ask Campus Central

Find accommodation while you're studying
Believed. Informed. Supported.
WHAT'S HAPPENING
UniSA Community Sleepout 2019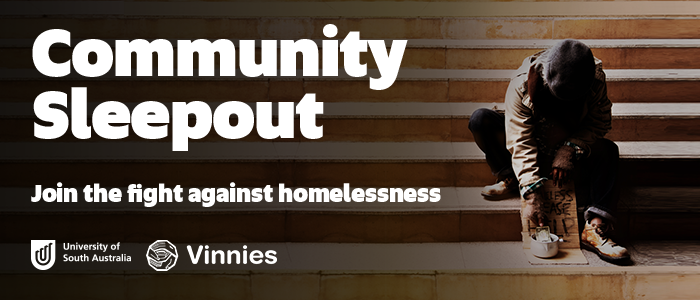 Join the fight against homelessness!
On the night of Friday 30 August, UniSA will be hosting a Community Sleepout on the Amy Wheaton Lawns at Magill campus to raise funds to support Vinnies SA's homeless services.
Rally a team together, or get set up as an individual, and start asking your friends, families, and colleagues to sponsor you to swap your warm bed for a piece of cardboard for the night. Whichever way you choose to raise the funds, you'll help make a positive impact on the lives of thousands of South Australians that experience homelessness.
There will also be prizes for the highest individual and team fundraisers!
If you're not able to sleepout, please consider
donating to the cause
instead. All donations can be made anonymously and are tax deductable.
This event is endorsed by The UniSA+ Award and can be claimed for 11 hours in the Community Engagement category under the Global and Social Engagement Pillar.
Midyear scholarships now open – apply now!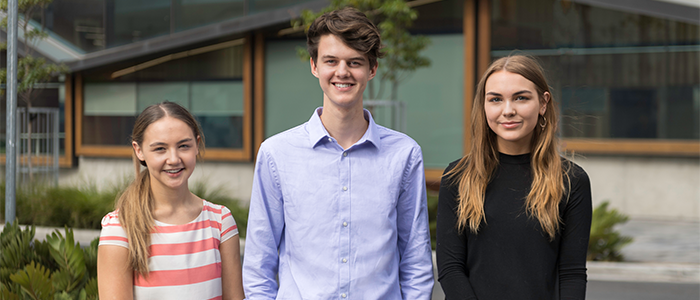 A scholarship might just provide the helping hand you need to make university life a little easier.
Not only do scholarships provide financial assistance, but they often include valuable work experience, mentoring opportunities, and sometimes even overseas travel.
We have a range of scholarships and grants to support your success at university, and encourage you to apply.
National Aboriginal and Torres Strait Islander Children's Day 2019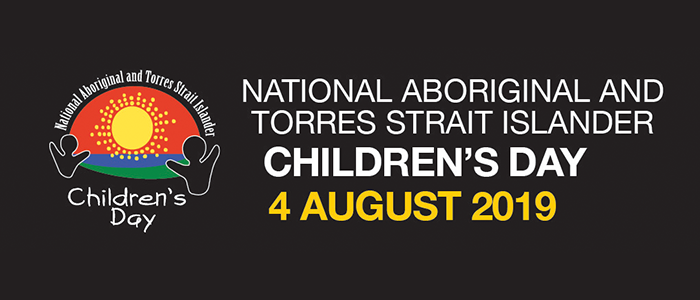 National Aboriginal and Torres Strait Islander Children's Day (Children's Day) is the largest national day to celebrate our children; it has been celebrated across Australia for more than 30 years now, always on 4 August.
Children's Day is a time for Aboriginal and Torres Strait Islander families to celebrate the strengths and culture of their children, and an opportunity for all Australians to show their support for Aboriginal and Torres Strait Islander children. It is important to learn about the crucial impact that country, culture, family, and community play in the early lives of every child.
To learn more about this year's theme, We Play, We Learn, We Belong, and why Children's Day is so important, read more at aboriginalchildrensday.com.au.
This article is supported by the Aboriginal Leadership and Strategy team as part of the University of South Australia's Reconciliation Action Plan.
UPCOMING EVENTS
Enterprise25: Student Forums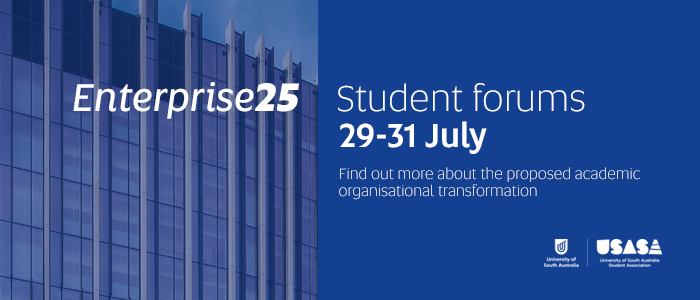 A key commitment in the University's strategic plan – Enterprise25 – is to introduce a program-focused organisational structure. We have an ambition to orient ourselves around our academic programs and ensure our resources are focused on the quality of our teaching, research, and student experience.
You may have seen the recent
Discussion Paper
, which outlined the proposed academic organisational transformation. Thank you to everyone that took the time to submit feedback.
Following on from this, all students are invited to join one of a series of student forums between 29-31 July, hosted by Provost & Chief Academic Officer, Professor Allan Evans. These sessions will provide you with the opportunity to find out more about our plans and ask questions.
SALA at the Samstag Museum of Art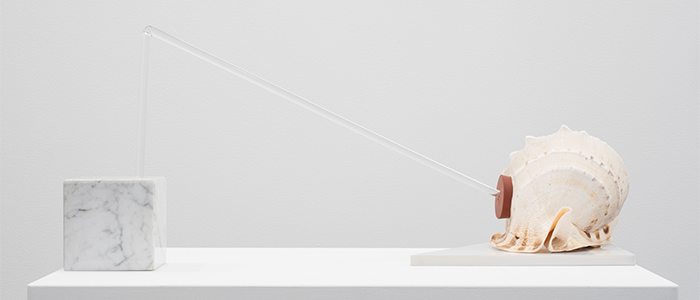 Join us at the Samstag Museum of Art on Thursday 1 August, 5–7 pm, as we launch
like cures like
, a solo exhibition centred on new work by Louise Haselton, the feature artist of the 2019 SALA Festival.
Coinciding with the publication of the 2019 SALA monograph focused on Haselton, Samstag is proud to direct timely and important attention to an inflentual artist at a pivotal moment in her career.

Samstag is also honoured to present
Closer
, an exhibition by the late Sandra Elms that underscores the transportive possibilities of the photograph. In the first major gallery presentation of the work of Sandra Elms – an artist and graphic designer with a practice spanning three decades –
Closer
presents as a meditation on the pleasure found in careful observation, and in returning to a quiet and familiar moment in time.
The launch event is free and will feature a poetry reading by Ken Bolton. All are welcome.
like cures like
and
Closer
will run from Friday 2 August to Friday 27 September 2019.
IMAGE: Louise HASELTON, End to End 1, 2018, marble, acrylic Perspex, helmet shell, rubber, plastic. 40 x 90 x 35 cm. Photo: Sam Roberts. Courtesy the artist and GAGPROJECTS, Adelaide and Berlin.

FROM THE STUDENT SERVICES
...ask Campus Central!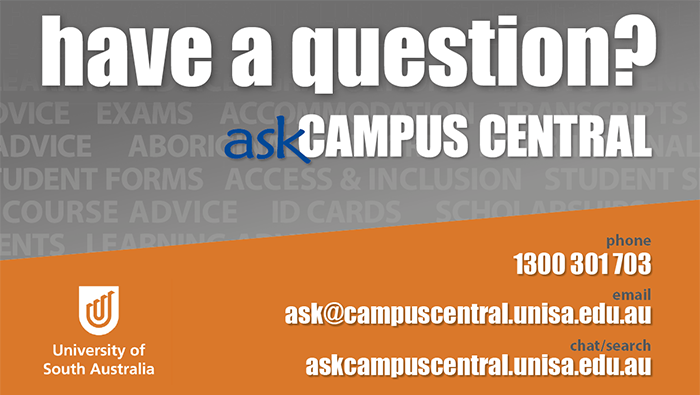 Wondering where to get help?
Campus Central is your one-stop centre for student services and matters of student administration. We work closely with schools and divisions to provide these services, and are here to help you with:
Program/Enrolment Advice
Graduation
Exams
Transcript/Parchments
Finance
and much more.
Looking for accommodation while you're studying?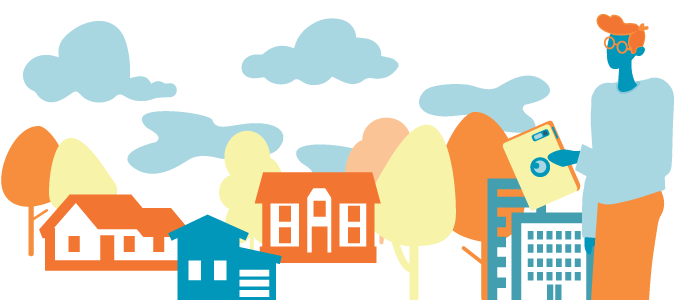 Whether you are new to Adelaide or already living here,
UniSA Accommodation Services
can help you find the most suitable accommodation option for you. Check out some of the alternatives available in Adelaide below:
UniSA accommodation by urbanest
Located on Bank Street and across the road from Adelaide train station and tram stop, UniSA's student accommodation by urbanest is within easy reach of our CBD and metro campuses. You can choose to live in a shared apartment or in your own studio room.


Private rental
UniSA's Rental Database have vacancies that are listed specifically for UniSA students, where you can search for shared houses or units near your campus. If you have a vacancy at your accommodation, you can also advertise it on the Rental Database for free.

Other accommodation options
The list of options available to you goes on, including homestay, residential colleges, student hostels and other student apartments.
Learn more about which option might be suitable for you at unisa.edu.au/accommodation.
Believed. Informed. Supported.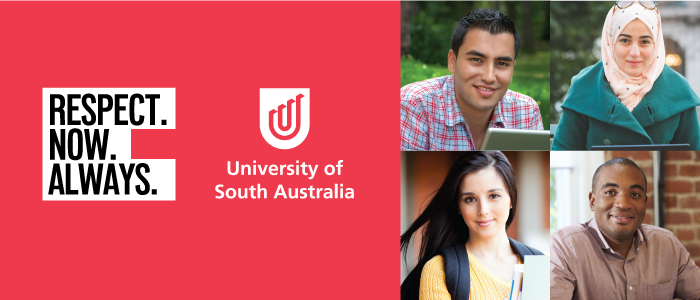 UniSA is committed to a healthy, safe and respectful university culture where all students and staff are valued. This means we have zero tolerance for sexual assault and sexual harassment.
If you know someone who has been affected by an incident of sexual assault or sexual harassment, supporting them can have a big impact on their recovery and willingness to access support services. On our website you can find a
list of steps
to equip you with the skills to respond to disclosures in a compassionate, respectful and helpful manner.
If you have experienced sexual assault or sexual harassment yourself, there is
a range of support options available
to you. Regardless of when or where the incident occurred, support is always available and we encourage you to make use of the free and confidential services at UniSA or, if you prefer, outside of the University.
Download the UniSA smartphone app!