In this issue:
WHAT'S HAPPENING
USASA Student Board Nominations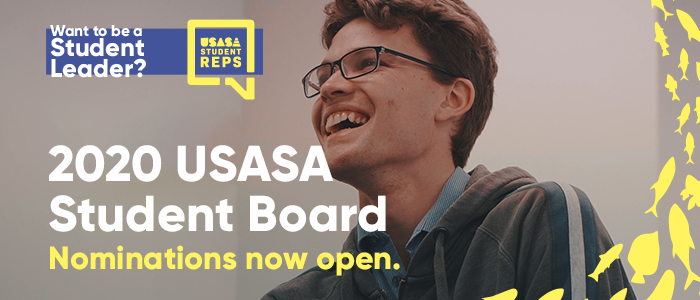 Challenge and empower yourself – nominations are now open for the 2020 USASA Student Board.
Develop confidence and leadership
Build networks with staff and students
Increase your employability
Receive professional development
Assist with events
Give a voice to all students
Gain experience on Boards and Committees
Take part in University decision-making
There are 14 Board positions available, including: President, Postgraduate Student Representative, International Student Representative, Aboriginal & Torres Strait Islander Student Representative, and 10 Campus Representatives (2 per each Adelaide campus and 1 per each regional campus).
Nominations are open now and will close 4.00 pm, Friday 27 September.
NASA International Space Apps Challenge Registrations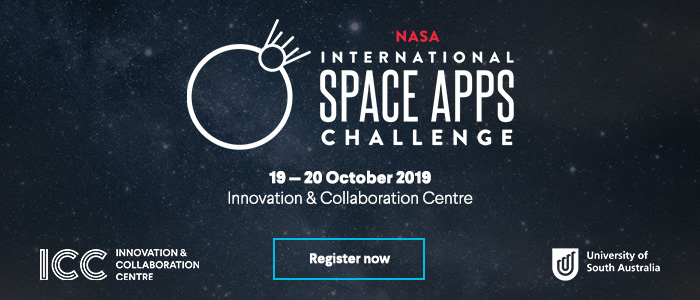 Space Apps is back at the Innovation & Collaboration Centre. Use NASA's data to solve Earth's problems and win some great prizes!
Over 18,000 people from 75 countries and in 200 cities around the world participate in this global competition celebrating collaboration across borders. Space Apps inspires creativity and critical thinking, fosters interest in Earth and space science and exploration and encourages the growth and diversity of the next generation of scientists, technologists, designers and engineers.
Free Adelaide 36ers Pre-Season Tickets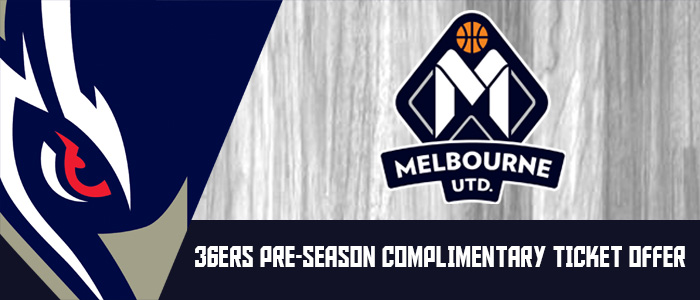 To celebrate the 36ers' inaugural season at the Adelaide Entertainment Centre, the club are giving UniSA students a complimentary double pass to their pre-season clash against Melbourne United on Friday, 27 September.
It's your chance to get a sneak peek of the club's new home and state-of-the-art entertainment capabilities.
UPCOMING EVENTS
RECONCILE, Powered by PechaKucha – now streaming live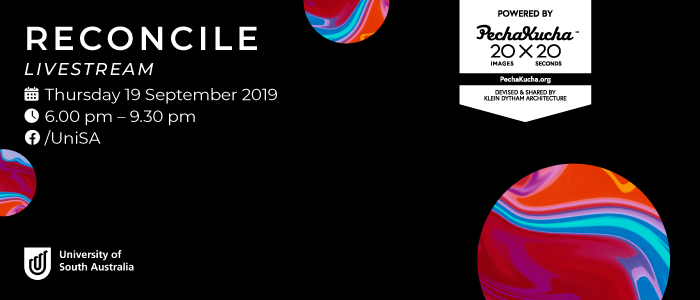 It's finally time to show off to your sibling, parent, best friend, partner, or first date just how smart you are and feed your mind at RECONCILE, Powered by PechaKucha.
We've hand-picked a selection of our most passionate students and invited two guest speakers, DyspOra and Manal Younus, to share their 20 slide x 20 second stories and ideas on the theme, RECONCILE.
PechaKucha is a fast-paced, grassroots presentation style, so be prepared for any and every kind of RECONCILE perspective.
UniTopia is back for SP5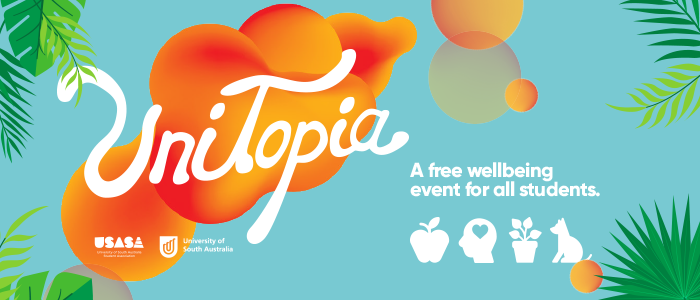 UniTopia is back on campus to help you check-in and chill out.
There's a bunch of activities to explore, help you relax, move, create, connect and nourish your body and soul! Including, live music by Banjo Jackson, Art 'n' Plant, Puppy Love Visits, free healthy food, UniSA Sport activities + lots of freebies and so much more!
See you from 11.00 am – 2.00 pm on the following dates and campuses:
City West – Tuesday 8 October
City East - Wednesday 9 October
Mawson Lakes - Tuesday 15 October
Magill - Wednesday 16 October
FROM THE STUDENT SERVICES
Study Overseas in 2020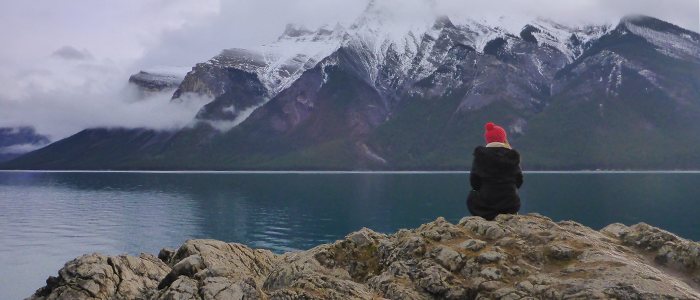 Broaden your personal and professional horizons with either a full semester or short term overseas study opportunity – UniSA offers a range of global exchange opportunities during your degree.
Set yourself apart from other graduates by building international networks and friends, experiencing new customs and cultures and improving your language and intercultural communication skills.
UniSA also provides travel grants and scholarships to support your overseas experience, so limited funds doesn't mean limited opportunities.
Update: Transforming our Academic Enterprise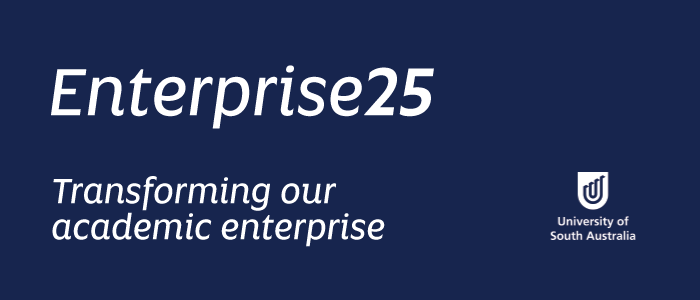 A Change Proposal Paper has been released to staff which represents an important step to realise our Enterprise25 strategic ambitions, to enable a greater focus on our programs, enhance the student experience, and ensure the University is prepared for the future. This Paper provides greater clarity and detail on our proposed academic structure, the revised titles of the Academic Units, and the program areas allocated within each Academic Unit.
Download the UniSA smartphone app!