In this issue:
WHAT'S HAPPENING
Magill Pool Opening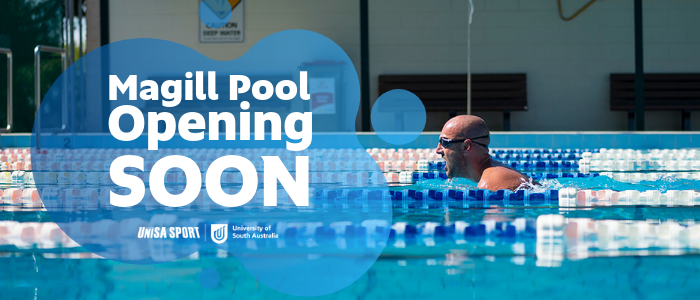 Summer is almost here #TeamUniSA!
Magill Pool will be open for the 2019/2020 season from Tuesday 8 October 2019 until Saturday 28 March 2020. We are excited to announce that this year's season passes will now give you access to both the Magill and Pridham Hall Pools!
As a special offer, just for you, join between Tuesday 8 October and Sunday 13 October and RECEIVE 20% OFF up-front Bronze Memberships! Offer only valid for bronze memberships purchased in person at Magill Pool.
For more info including opening hours, membership pricing, swimming lesson pricing and how to register
head over to our website
. See you at the pool!
LEAD Applications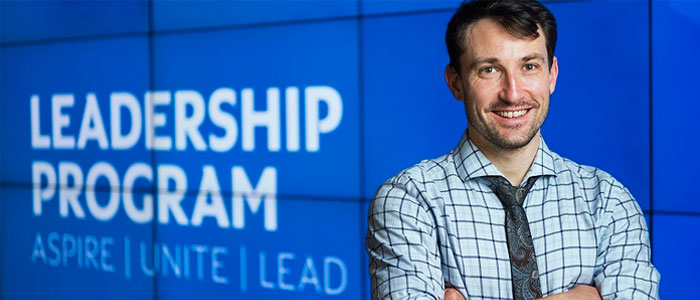 Want to become an exceptional leader? Apply now for LEAD in 2020.
If you have a real passion for leadership or have considered becoming a leader, UniSA invites you to join UniSA's advanced student leadership program – LEAD – in 2020. With our professional guidance, we can help you become the leader you've always wanted to be.
As a LEAD participant, you will have the opportunity to attend dedicated workshops and activities, including the annual residential camp, and deliver a group project that will make a lasting impact on the student experience (previous projects include TEDx, fundraisers, events and more).
Peace Summit of Emerging Leaders 2020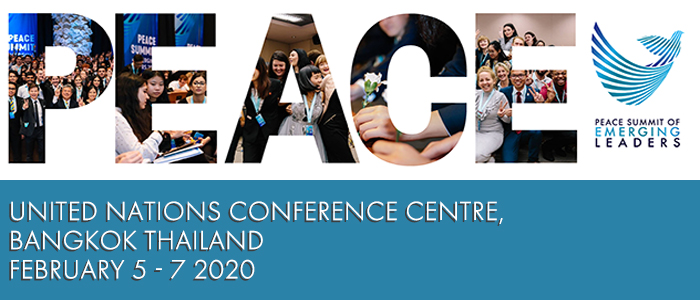 Are you…
Between the ages of 17–35 years old?
Passionate about Peace, Social Change and Humanitarian Affairs?
Motivated to serve as an Humanitarian Affairs Peace Ambassador?
This is a unique opportunity to enhance your global citizenship education, network with like-minded individuals who are passionate about peace, and initiate peace building efforts as a Humanitarian Affairs Peace Ambassador.
UPCOMING EVENTS
Career Services Focus Groups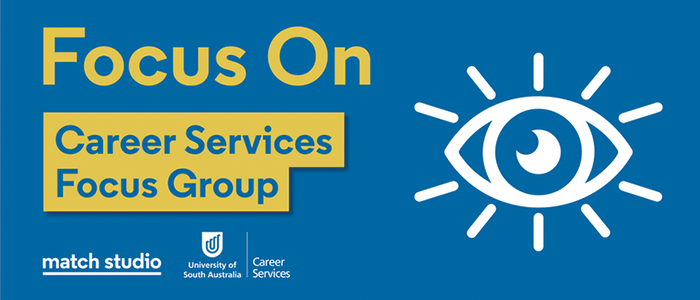 Want to voice your opinion and help improve UniSA Career Services?
Match Studio and UniSA Career Services are hosting a series of focus group discussions on current Career Services resources and materials and ways in which they could be improved:
Tuesday 8 October | 10.00 am – 11.30 am, 12.00 pm – 1.30 pm
Wednesday 9 October | 12.00 pm – 1.30 pm, 2.30 pm – 4.00 pm
Thursday 10 October | 10.00 am – 11.30 am
All sessions will be held at City West Campus, Room BH3-13, and participants are asked to bring their own devices.
Sign up via Eventbrite here
.
Ask your USASA Candidates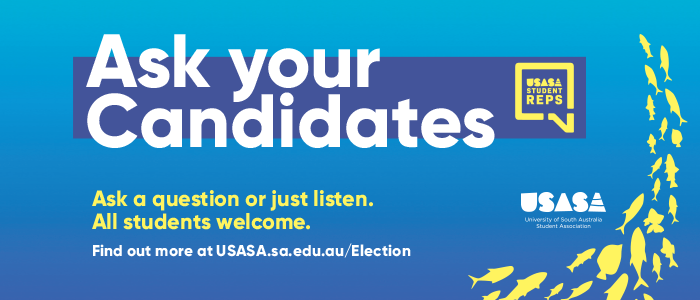 USASA Elections are here & it's time to Ask Your Candidates about the issues that matter to you.
Magill Reps & Aboriginal and Torres Strait Islander Student Rep
Wednesday 9 October, Magill Student Lounge (A Building), 12 pm – 1 pm


Mawson Lakes Reps & Postgraduate Rep
Thursday 10 October, Mawson Lakes (the Hive), 12 pm – 1 pm


City East Reps & International Student Rep
Wednesday 16 October, City East Student Lounge (A Building), 12 pm – 1 pm


City West Rep & President
Thursday 17 October, City West Student Lounge (CS Building), 12 pm – 1 pm
Ask a question or just listen. All students welcome.

Study Overseas: October information sessions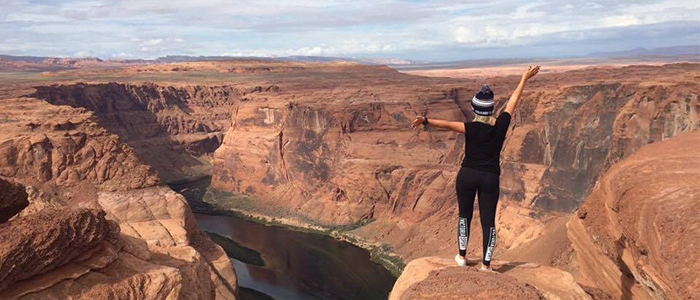 If you've ever thought about studying overseas, this is your chance to find out more and talk to the experts!
Studying overseas may be one of the best things you can do as a university student, helping you to develop your independence and improve your employment prospects. You can experience brand-new countries with incredible cultures, customs, and activities, and have it all count towards your study at home. UniSA also has thousands of dollars in grants and funding available to support your experience overseas.
Study overseas and….
Experience a new culture
Challenge yourself
Boost your resume and career prospects
Develop an international network
Earn credit towards your degree
Travel and have fun
Come to one of our October information sessions to find out more (and enjoy free pizza!).
UniTopia starts next week!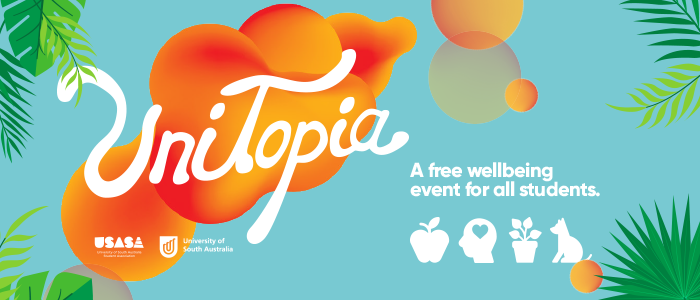 UniTopia is here to make your uni life that bit more enjoyable!
There's a bunch of activities to explore & a heap of free things to collect:
Live music by Banjo Jackson
Art 'n' Plant from UniSA Community Gardens
Puppy Love Visits will be bringing their beautiful dogs & puppies on campus again!
Free healthy food, including the Food Market Stall supported by Bupa
UniSA Sport activities
+ so much more!
All this happening on a campus near you this October!
For your campus dates and times, and to stay up-to-date with all things UniTopia, click attending on the Facebook Event.
Download the UniSA smartphone app!