In this issue:
UPCOMING EVENTS
Careers Expo is back in 2020!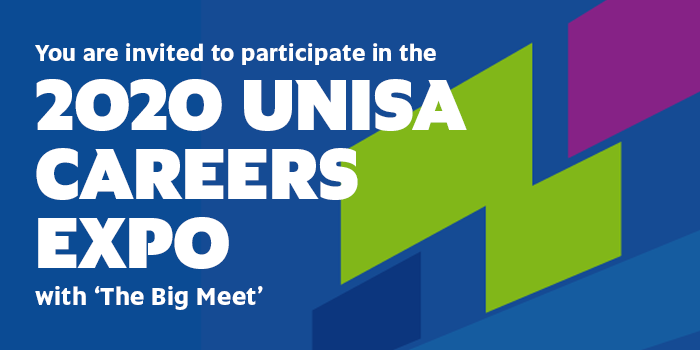 Are you:

A final year student looking for opportunities when you graduate?
A first year student who wants to learn more about career options?
Progressing through your studies and know you need to build networks with industry?
Our annual
Careers Expo
is your opportunity to connect with around 100 employers who are waiting to meet with you! This is the biggest careers event of the year, hosting a wide range of organisations across a variety of industries.
It's your chance to meet face-to-face with employers to talk to them about what they are looking for in graduates, and what opportunities they have on offer.
Save the date – Friday 13 March 2020 – and stay tuned for more details coming in 2020!
NEW Summer School Elective: Startup Studio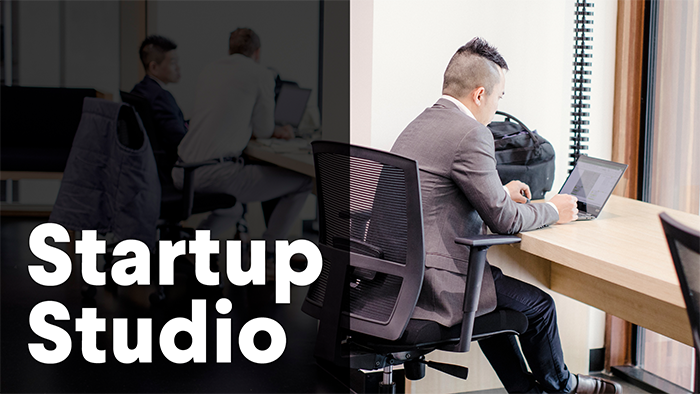 Do you dream of one day being your own boss?
Learn the skills required to launch a business in the upcoming Summer School elective, Startup Studio. Forget traditional university classroom settings, Startup Studio is a unique learning experience that immerses you in the world of startups at UniSA's startup incubator; the Innovation & Collaboration Centre.
For further information head to BUSS 3019
for undergraduate students
or BUSS 5448
for postgraduate students.
Enrol today
and secure your spot in Startup Studio!
WHAT'S HAPPENING
SEVEN SIBLINGS FROM THE FUTURE – exhibition now open at MOD.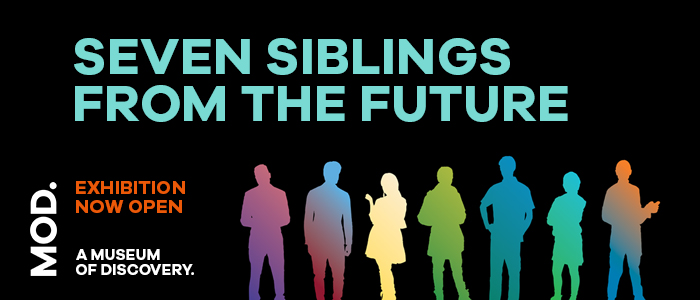 The year is 2050. In southern Australia there is a plot of land known as Euculara.
Eucalara is already feeling the impact of climate change. Climate refugees started arriving decades ago, invasive species are on the move, and water is an increasingly precious resource. Amongst all this are seven siblings. The siblings have inherited this land from their great-grandmother, but can't agree on what should be done with the land. They each have a different idea for what qualifies a good life and a good future.
Meet the siblings and help to shape the future of Eucalara through the choices that you make. SEVEN SIBLINGS FROM THE FUTURE asks what sort of future we want for South Australia. We consider the way that our personal values shape our decisions and how these choices affect our community.
Adapted from its original showing at the Heureka Science Centre in Helsinki, MOD. is stepping into 2050.
FROM THE STUDENT SERVICES
UniSA+ and Leadership Program Awards: Congratulations!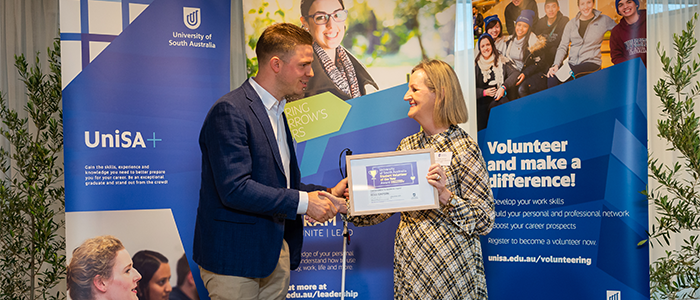 Last Wednesday night we recognised our student leaders, UniSA+ Award graduates, and the inaugural recipients of the Student Volunteer of the Year award. Congratulations to all of the recipients – thank you for going above and beyond during your degree.
If you're interested in finding out more about how you can put yourself ahead of the pack, check out the links below:
Download the UniSA smartphone app!