In this issue:
Campus Orientation Welcome Party
Library Visits
UniSA Mt Gambier Keep Cups
Introducing... the green screen room!
Your Student Reps
New Staff welcome
Snapshot: End-of-Year Ball
Coming Soon: Careers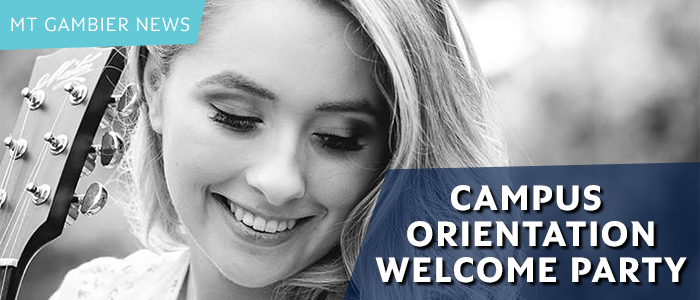 The Mount Gambier Campus is hosting the annual welcome party on Tuesday 5 March. There will be food, games, and live music from our very own Jordanna Jones. Bring along your family and show off your university!
See you on the 5th!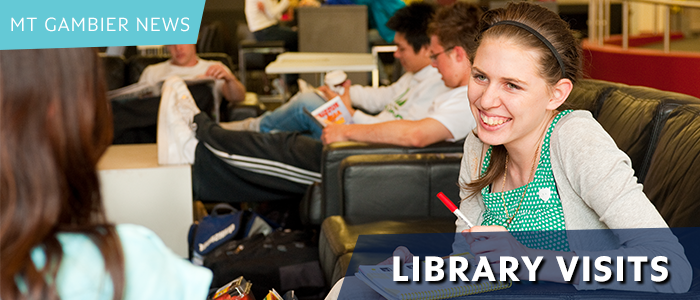 On 12th and 13th March, UniSA Library staff will be coming down from Adelaide to run workshops and sessions on accessing academic literature, how online journals work, and what the UniSA library has on offer. Keep an eye on your student email inbox and social media for more information.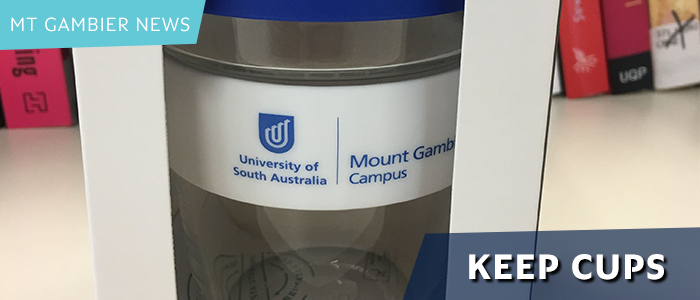 Do you like hot beverages AND saving the environment? Well now you can do both with your UniSA Keep Cup. Official UniSA Mount Gambier Keep Cups are on sale from the front desk on campus. Your first cup is discounted to only $5! Treat yourself! (And treat the environment too).

Mount Gambier Campus now has a green screen room! What does this mean? It means our wonderful academics can now prepare online videos and course materials with ease for you on-site here in Mount Gambier. It also means that students will be able to use the space for assignments and projects in the near future. Keep an eye out for some wonderful content in your course material!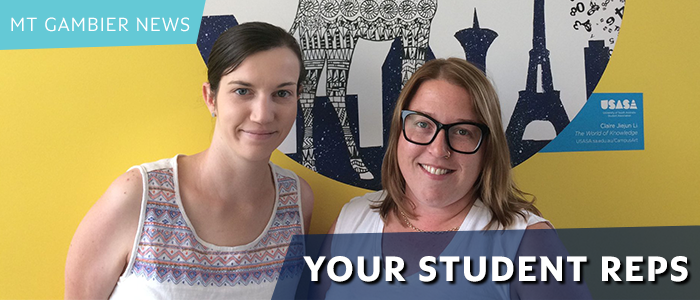 Come say hi to our student leaders next time you are on campus.
Laurena Byers is our newly elected USASA (UniSA Student Association) representative – she looks after student advocacy. If you need advice, student advocacy on an academic issue, or just someone to talk to, drop in for a chat!
Eerin Wilson was our Student Engagement Leader in 2018 and has been supporting us through to the start of 2019. She looks after many of our wonderful campus events!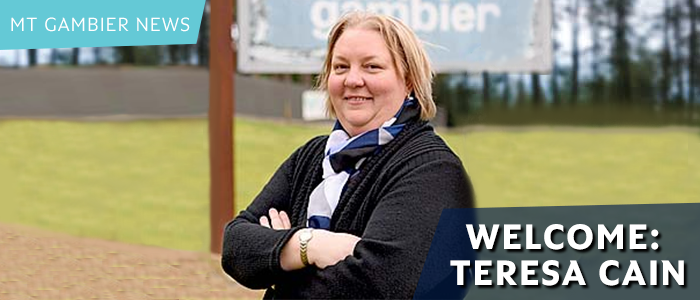 Mount Gambier Campus is pleased to welcome Teresa Cain to the role of Regional Tutor for Foundations Studies. Teresa has previously been an Academic sessional at the Mount Gambier campus and we are looking forward to having her on-campus even more in 2019!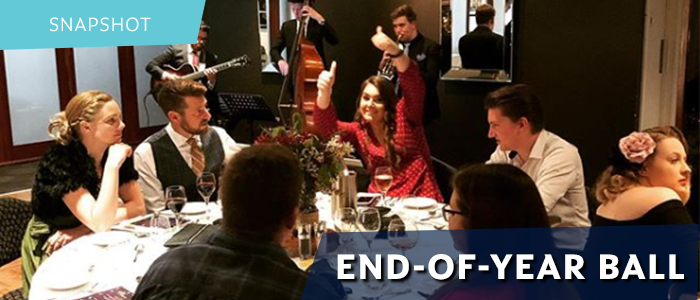 Thanks to everyone who came along to the end-of-year ball last year! It was great to let our hair down after a long year of studying! The photobooth, band, and food were all fantastic. Also, a big thank you to the team of students who put the event together. We are looking forward to achieving even bigger and better things in 2019!

Download the UniSA smartphone app!