In this issue:
Staff Profile: Yasmina, Campus Central
The Greenscreen Room is completed!

Introducing our new Student Engagement Leader

National Reconciliation Week: 27 May – 3 June
Recap: Mount Gambier Fringe
Upcoming Graduations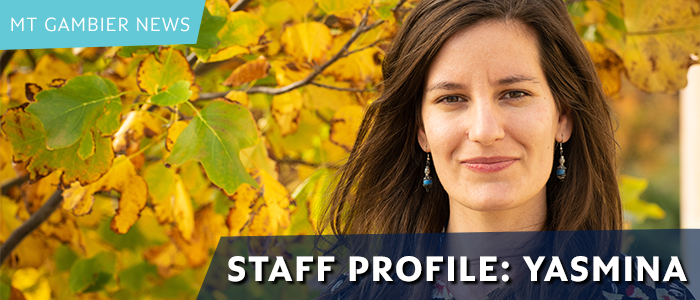 We have recently added a new Campus Central Team Member to the Mount Gambier Campus. We sat down and got to know a little more about Yasmina.
Hi Yasmina! Can you tell us a little about yourself?
I'm a Mount Gambier local who has recently returned after a few years away. I studied at UniSA and completed a Bachelor of Arts (Languages and Intercultural Communication) with a major in Spanish and Applied Linguistics. I went back to uni to complete the UniSA Indigenous Graduate Program whilst working for 2 years as a project officer across various teams. This began my career in tertiary education. I have been lucky enough to travel across the globe to a few exotic locations, and I love seeing different parts of the world but also road tripping and travelling around Australia! I also enjoy salsa dancing, share housing and meeting amazing people from all over the world.

What does your role at Campus Central involve? What are you most looking forward to about the position?
At Campus Central my role involves solving all types of student queries; from enrolment and graduations, to processing credit applications, to helping students find their way on campus. I'm here to support and hopefully give students a great experience while studying at UniSA. What I'm looking forward to most is getting to know and work with the students and being a part of life on campus.

What is the most interesting place in the world you have visited?
Oh that's a good question, there are so many places! Most recently in Mexico the most interesting places I've seen are:
The surrealist garden of Las Pozas in Xilitla
The pueblos magicos (translated as magical or enchanting towns) of San Miguel de Allende, Malinalco, and Guanajuato
The sinkholes and ruins in Tulum and Coba
The pyramids of Teotihuacan,
The Monarch Butterfly Sanctuary in Sierra Chincua,
Frida Kahlo's house during the Day of the Dead celebrations
The Diego Rivera murals in the National Palace in Mexico City.
Also New Orleans for the history, culture and music (and if you're a fan of The Originals), plus Reunion Island (in between Mauritius and Madagascar) for the most exotic and least known.
So what do you love about Mount Gambier?
I love the crater lakes and the cool weather – it is nice to be home!

Campus Central is your first point of contact for advice on all areas of student life. Check their FAQs online any time, or contact them by phone on 1300 301 703, online chat, or dropping in on-campus.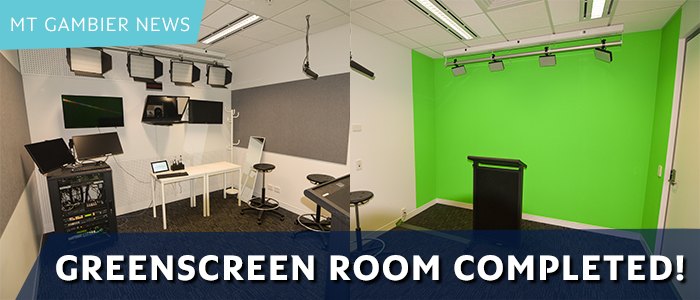 Our greenscreen room is finally finished!
This state-of-the-art technology is a resource that is there to be used – it is available to students, and we hope it helps with your assignments.
If you have any questions about how the room operates, speak to Phil, our friendly IT staff member (ask for him at the Campus Central front counter), or one of your lecturers.

We would like to warmly welcome Emma Lawson to the role of Student Engagement Leader.
Many of you would have seen Emma around the campus or at university events and we are very pleased that she has stepped up to the role in 2019. As part of her position, Emma will be organising student events and campus activities to continue to build a sense of community at UniSA Mount Gambier.
Emma's office is located opposite Campus Central, so if you are ever looking to chat, suggest an event idea, or ask a question, don't hesitate to pop in and see her.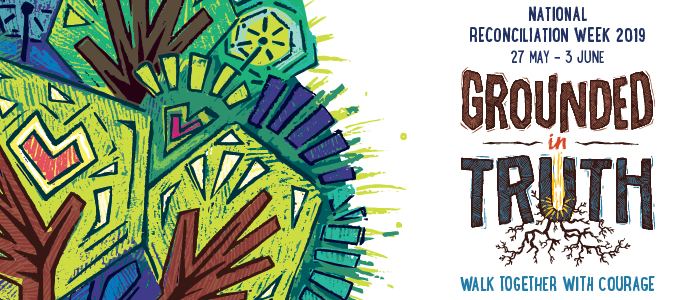 National Reconciliation Week is a time for all Australians to learn about our shared histories, cultures, and achievements, and to explore how each of us can contribute to achieving reconciliation in Australia.
UniSA Mount Gambier will be contributing locally with a range of events and opportunities for students to participate in throughout the week.
More information will be on the way shortly through email and on social media.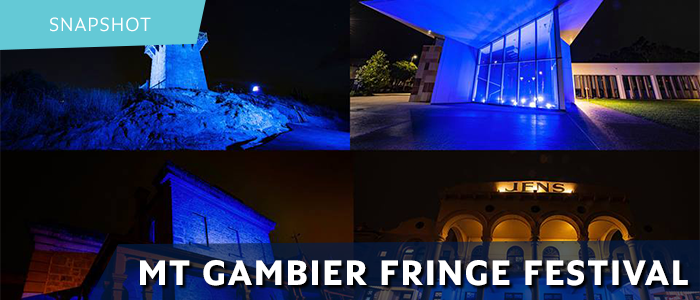 The Mount Gambier Fringe continues to grow from strength to strength and many students got behind the festival throughout March this year. In support of the festival, UniSA Mount Gambier lit up our campus in blue and we were lucky enough to be one of the featured buildings. This photo is courtesy of Mount Gambier photographer, Ockert Le Roux.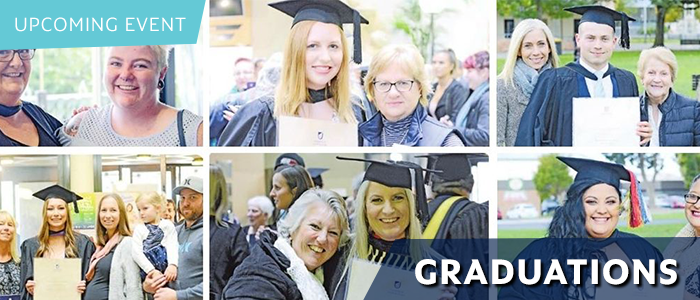 On the 17th May, UniSA Mount Gambier will be celebrating our Graduation Day at the Sir Robert Helpmann Theatre. Almost 100 of our students will be graduating and senior academics from the university will be in attendance. Congratulations to all graduating students in 2019!

Download the UniSA smartphone app!