EDGE Spotlight on Clifford Afoakwah
PhD Title: 'Policy reforms, intra-household decision-making and schooling outcomes: evidence from Ghana'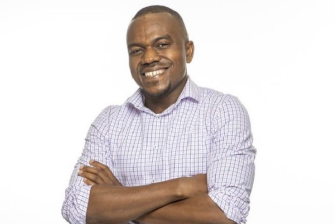 Clifford Afoakwah commenced his PhD in the School of Commerce in early 2016, under the supervision of Dr Xin Deng, UniSA Business. Originally from Ghana, Clifford's research project focused on development economics.
When we talked to Clifford about his in-candidature development experiences, he explained he had a clear goal of working in health economics research from an early stage in his PhD. This helped shape Clifford's PhD experience and informed his decision making about the types of development activities he chose during candidature to enhance his research and transferrable skills.
Clifford's PhD was conferred in early 2019. Since November 2018 he has been employed as a Research Fellow in the Centre for Applied Health Economics within School of Medicine at Griffith University in Queensland.
Research Expertise: addressing the needs of your research project
Clifford prioritised attendance at workshops run by the schools in UniSA Business to help expand the depth of his knowledge across a range of disciplines linked to his own research area.
Clifford commented about his shift from development economics to his current work in health economics:
"Going to different workshops exposed me to these techniques and I'm using them now. It is (about) the transfer of the tools, if you have the right basics you can (use these to) move across disciplines, and this is what helped me."
An intensive summer school program in Paris gave Clifford the opportunity to undertake coursework in development economics. He was able to apply the new techniques learned during the course to his thesis. Clifford recalls:
"It was there that I learned there were different ways to study inequality…I was exposed to new techniques I could useuse, and it helped me do a good chapter on inequality".
Engaging with colleagues outside your own discipline area also enhances your ability to communicate about your research. Clifford recalls the value of a 30 minute chat over coffee with a visiting researcher from the World Bank .
"I told him about my research, and he asked me about the mechanism, what is the story behind your research. I was concentrating on my techniques and findings but not the story behind (them)…he asked me that and I was lost. But I came back from that chat and looked beyond the quantitative data to pick it up these mechanisms."
Enterprising Futures: responding to industry needs for specific attributes and competencies
Creative thinking and the ability to be flexible in your appoach are capabilities sought after by employers who are looking for employees who can use their advanced skills across a range of areas. By engaging in EDGE workshops and seminars across a broad range of disciplines connected to his research, Clifford was able to develop his ability to think creatively about his research and how his skills could be applied across multiple contexts. He notes:
"When you go to these conferences you become more creative. I was exposed to different ways of doing research…(this helps) you become more creative doing these novel papers"
Clifford also looked for opportunities to build his networks, both through attendance at conferences and engaging in local development activities. He focused on:
"informal networking when attending conferences, speaking to people working in my area to make connections and I always tried to connect with the top people in the area".
Skills in Practice: recognising the value of experiential and work-integrated learning
Attendance at conferences was critical to Clifford's awareness of his skills and abilities, and where he found opportunities to improve his research outputs as well as enhance his career ambitions. Clifford reflected:
"When you sit in your small PhD office you think you are a star, but when you take your work out there you sit back and realise you have to do more."
The Skills in Practice domain is designed to help engage in practical experiences where you can test and demonstrate the skills you've been developing through the training you've had during your PhD. Clifford notes that by presenting his work at conferences, his writing style improved because he was exposing his work and ideas to others in his field. He commented:
"You get good feedback from these conferences, which might not be sweet for you as a researcher but you will sit back and try to incorporate these comments and they improve your work"
Careers in Focus: helping you to reflect, plan and manage your skills needs in alignment with your career ambitions
Understanding your career goals and the realities of the job market are important elements in developing an effective career plan. Early in his PhD, Clifford identified health economics as an area of the job market which presented good career opportunities for him, rather than his discipline area of development economics. He knew that he needed evidence of his ability to work in this area, so he and his supervisor looked for opportunities for Clifford to publish in this area during his PhD.
"Although I did my PhD in development economics, I managed to publish in health economics (and) that got me the job".
Clifford's supervisor also encouraged him to start looking at the job market early, and he recognises the importance of this advice in developing an effective job search strategy. Clifford recalls:
"My supervisor said "Don't submit your thesis then start looking for a job. Start looking…one year before you submit your thesis". She was always telling me employers don't expect you to have the parchment, as long as you will submit the PhD thesis".