Being open to opportunities creates a positive trajectory for PhD candidate Maddison Mellow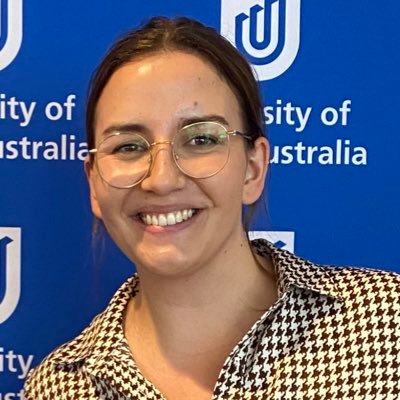 Maddison commenced her PhD in 2020 after working for a year as a Research Assistant at UniSA and following a Bachelor of Psychology (Cognitive Neurosicence). Both of these experiences reinforced Maddison's life-long interest in psychology, human behaviour and physical activity, as well as her aspiration to help people. So when a PhD project opportunity arose with all of these themes, Maddison didn't hesitate to apply.
Now in the final year of her PhD, which focuses on the impact of physical activity on cognition in older adults, Maddison reflected on how an early discussion with her supervisory team about her goals enabled her development in many unexpected, but beneficial ways.
During the discussion Maddison identified her aspiration to develop as many skills as possible including statistics, public speaking, people and project management, while simultaneously developing disciplinary and research expertise. Since then, both Maddison and her supervisory team have identified many opportunities to develop these skills including:
Tutoring and mentoring other students
Three Minute Thesis competition
Informal writing sessions with other candidates
Volunteering and participating in seminars and conferences
A research project with the University of Newcastle
As well as enabling the development of a broad skillset, Maddison indicated other benefits to these activities saying "I like having smaller projects going on the side so that I can break my PhD up into smaller chunks which feel more achievable".
Maddison is also looking forward to utilising these experiences and skills in her future career. Although uncertain exactly where this will take her, Maddison knows her skills and passion for translating health research for rural and younger people will drive her choices.
Maddison's best tip for a positive research degree experience is to be open. "Once you start doing one thing, opportunities flow as your network grows and people reach out". To Maddison, openness also means listening to other people, taking feedback and not being afraid to fail. "Research is all about failure and being able to pivot" said Maddison, something that she will take into her future career as well.