batyr at UniSA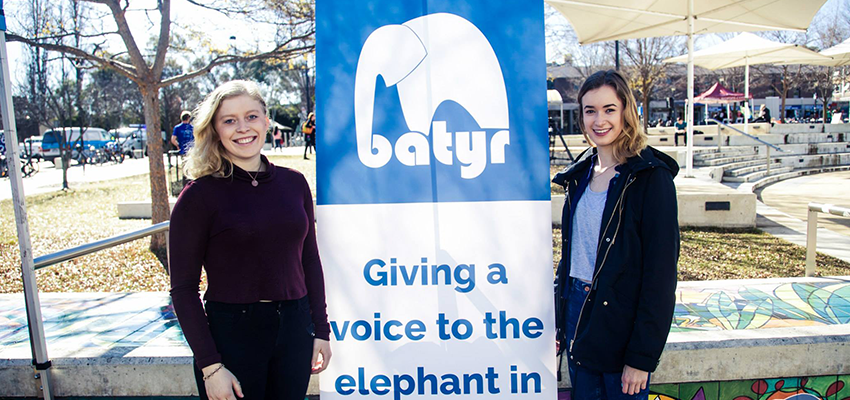 Smashing the stigma around mental health
batyr is a for-purpose organisation that focuses on preventative education in the area of youth mental health. They provide programs that train young people to speak about their personal experience with mental ill health and start a conversation in their community. Their goal is to engage, educate and empower the audience to learn from the experiences of others and to reach out to the great services around them.
Did you know students are five times more likely to experience mental ill health when at university?
Yet it's still something we don't talk about enough.
batyr is here to give a voice to the elephant in the room and start positive conversations on this topic around campus.
With established programs at UTS and ANU, UniSA stands to benefit from the experience of other Universities.
Ways you can get involved:
Being Herd
A core element of the batyr mission is sharing stories of lived experience that encourage others to reach out. Being Herd is a two day workshop that empowers young people aged 18-30 to give a voice to their story. The workshop helps build confidence and skills to learn how to share in a safe and effective way.
Your story could be the difference for someone to know that they are not alone, it's okay to not be okay, and that support is out there.
Why get involved?
Enhance employability

Join a vibrant, dynamic and young NGO executing initiatives at your own university

Be a part of driving social change

Have a direct and positive impact on the lives of those around you
Follow us on Facebook to stay connected to batyr.
Email: imo@batyr.com.au for more info.