---
How can I centralise access to project information?
The University of South Australia provides a collaborative SharePoint environment for research projects which is a central location to store, share and maintain information within a research group.
For further information or to request a SharePoint site for your research project, please refer to the SharePoint Online page.
---
What IT hardware is available through the University?
The procurement of computing hardware for use at the University must be completed through a designated hardware supplier and requires consultation with local IT support staff prior to purchasing.
For further information on purchasing IT hardware please consult the Hardware and Software Procurement FAQs and the University's Standard Ordering Procedure for IT Hardware/Equipment. If you have reviewed these resources and have further questions or require clarification please contact the UniSA IT Help Desk.
---
What Virtual Laboratories are available for my research?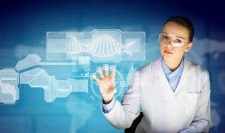 The National eResearch Collaboration Tools and Resources (NeCTAR) project offers access to a full suite of virtual laboratories that draw together research data, models, analysis tools and workflows to support collaborative research across institutional and discipline boundaries.
For a list of virtual laboratories available to you via the NeCTAR project please refer to the NeCTAR Virtual Laboratories webpage or open the NeCTAR Virtual Laboratories brochure (PDF 7.9MB).
For more information about how to access the research cloud or virtual laboratories please refer to the NeCTAR website .
---
What hosted services are available to me?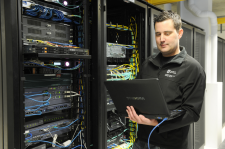 UniSA's Information and Strategy Technology Services (ISTS) offers a range of data and virtual server hosting services. The services are hosted on enterprise grade infrastructure that provide scalable, reliable and highly available solutions with a flexible range of options and technologies, and ISTS regularly backs up all of the University's centrally stored data to protect against data loss.
Your local IT support staff can provide you with further information on UniSA hosted services and data storage, including pricing guides that detail indicative pricing. They can also assist you in lodging a new Hosted Service request via the UniSA Hosted Services site (UniSA IT support staff access only).
To learn more about how ISTS protects UniSA's centrally stored data against data lost please refer to the Data Backup and Recovery webpage.
If you require further information in relation to our hosting services, data storage or backup and recovery please contact University's System Infrastructure (SI) team.
---
How do I access services hosted elsewhere?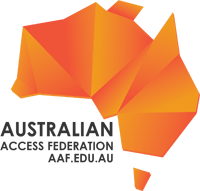 The Australian Access Federation (AAF) provides a framework and support infrastructure to facilitate trusted electronic communications and collaboration within and between universities and research institutions in Australia.
To learn more about accessing services hosted elsewhere please refer to the Australian Access Federation (AAF) webpage.