Coming from a wide variety of backgrounds and experiences ATP tutors have the skills to provide tailored support, no matter where you are on your study journey.
Whether you're studying on campus or completely online, any Aboriginal and/or Torres Strait Islander student enrolled in a pathway, undergraduate or postgraduate program at UniSA is eligible to access support from ATP tutors.
Tutors are available free of charge across UniSA's Metropolitan and regional locations. Select your local campus below to get to know the ATP tutors and find out how they can support you to succeed. If you're interested in becoming an ATP tutor, click here to find out more.
---
Bridgette Minuzzo (City West)
Qualifications
PhD, Visual Art & Design (RTP Scholarship) University of South Australia
Cert IV 40116 Training & Assessment Auctus Training & Education, SA
Bachelor Visual Arts (Honours) University of South Australia
Grad. Diploma Community Cultural Development Community Arts Network of South Australia
Bachelor of Ceramic Design, University of South Australia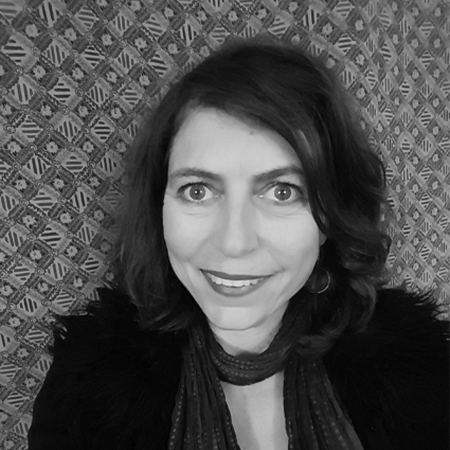 Background

My background is in the visual arts, making public art and teaching. I like keeping fit; paddling, yoga practice and cycling to work. The students I've tutored are enrolled in many different courses from Foundation Studies to Masters Degrees.


What would your superpower be and why?
My superpower is taking on new challenges!
I'm not at all afraid to try new things. Last year I started doing a weekly 5km run and canoe polo. This summer I swam the Henley to Grange Jetty swim. I like to take on new creative projects and mental challenges too.
---
Mario Calabro (City West)
Qualifications
Bachelors of Commerce, CPA.
Background
With a background in Commerce and Business I am passionate about helping others succeed with a focus on student mentorship and how best to translate university studies into real world career choices. I love the simple things in life; good food, good wine and being around friends and family.

If you could live anywhere in the world for a year, where would it be?
Italy
---
Tiziana Margaritis (City West)
Qualifications
Bachelor of Law and Legal Practice
Graduate Diploma in Education
Background
I am both and lawyer and a teacher and enjoy teaching and researching in both areas. I have a wonderful husband and two beautiful children who I love spending time with. I have been an ATP tutor for over a year now and have loved assisting students in their journey of learning law and the best way to study it.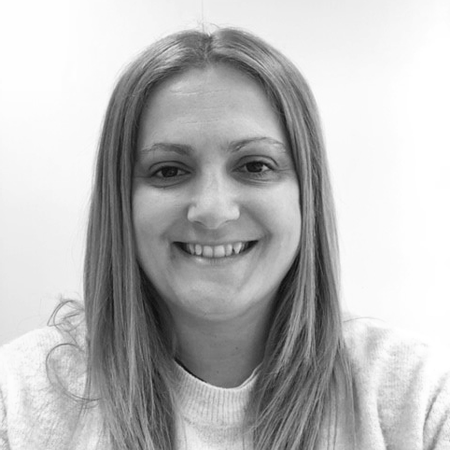 If you were a wrestler what would be your entrance theme song?
---
Bec Boltje (City East)
Qualifications
Bachelor of nursing
Bachelor of paramedic science
Certificate IV in mental health
Advanced life support
Basic life support trainer/assessor
Resus/Triage Nurse competent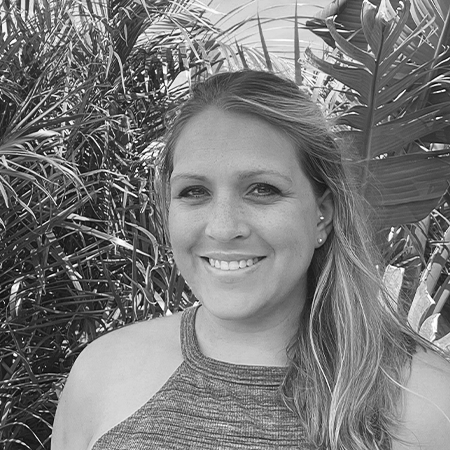 Background
I have been an ATP tutor for 3 years. I am Aboriginal of Gurindji descent, and passionate about assisting Aboriginal peoples learning, improving study outcomes and achieving goals. I am married with two children. I love the beach and travelling with my family, exploring and finding hidden places.


If you could live anywhere in the world for a year, where would it be?
If I could live anywhere in the world for a year, I would live in Japan.
---
Loyola Wills (City East)
Qualifications
Bachelor of Arts (Major - International Relations, Minor - Sociology & Legal Studies)
Doctor of Medicine (Final Year)
8 years experience in Administration, Legal Clerking, Project Work and Policy
Background
I am a proud Torres Strait Islander woman with ties to Mabuiag Island. I love working with and supporting mob to achieve their goals. It's important to get mob in different types of professions, to allow us to give back and build up our communities and to show others that they can do it too. Outside of tutoring, I am a mum of two, love camping and fishing, travelling to hot places and bingeing Netflix.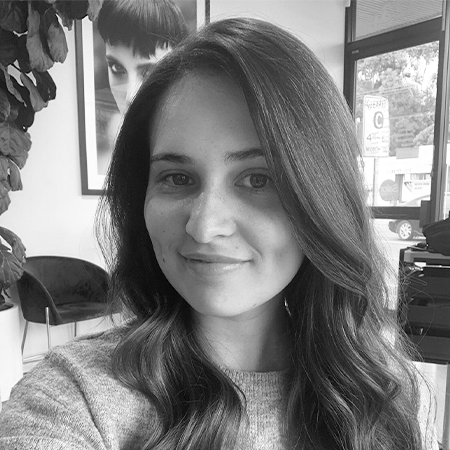 What was your dream job as a child?
I wanted to be a dancer for Bangarra but sadly I just didn't have the moves in me! I am excited to be nearly finished my next dream of becoming a Doctor.
---
Mark Snowball (City East)
Qualifications
Bachelor of Applied Science (Human Movement)
Master of Dietetics
Background
I have been a proud member of the Aboriginal Tutoring Program since 2017. I enjoy spending time with students, hearing their stories, developing strong relationships, and helping them develop personally and academically. Outside of UniSA, I work as an animal nutritionist, a profession which also fills me with much pride.
If you had to eat one meal every day for the rest of your life, what would it be?
Spaghetti bolognese with meatballs.
---
Olivia Hill (City East)
Qualifications
Bachelor of Health Sciences (Hons)
Graduate Diploma in Environmental Health Practice
Doctor of Philosophy
Professional Certificate in University Teaching
Background
I've been an ATP tutor since 2016 and have experience tutoring both undergraduate and postgraduate students. My interest is in supporting students develop their academic writing skills and helping them adapt to university life. When not tutoring, I'm undertaking my own studies in Midwifery, making something at a pottery class or chasing after a very active preschooler!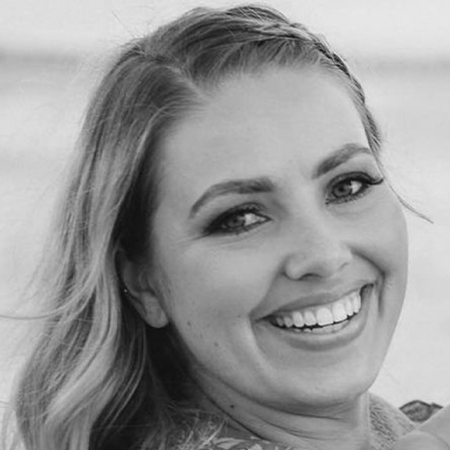 If you had to eat one meal everyday for the rest of your life what would it be?
That is a no brainer - pizza for sure! So many different toppings, main meal, dessert… the options are endless AND it is delicious!
---
Sandra Ullrich (City East)
Qualifications
Bachelor of Nursing at UniSA
Graduate Diploma of Nursing Sciences (Gerontology) at the University of Adelaide
Bachelor of Applied Sciences (Honours)
PhD
Student at UniSA studying Bachelor of Arts – Applied Linguistics, Creative writing and literature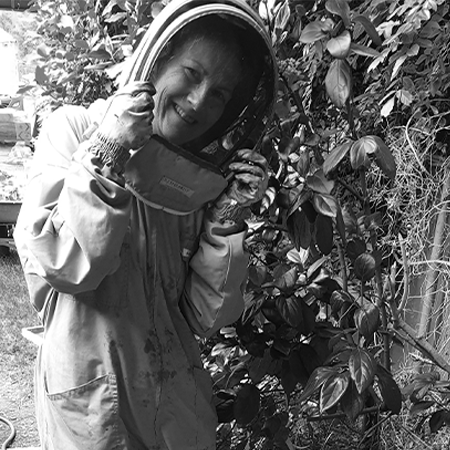 Background
I was born in Bavaria, grew up in South Africa and have lived in Australia for nearly 40 years. I've been a beekeeper for twelve years and, next to extracting and eating honey, I enjoy preserving fruit.

What would your superpower be and why?
If I had to choose a superpower I would be a 'bee whisperer' - able to talk to bees and understand what they are saying. As you can see – I'm bee obsessed!
---
Amy Graham (Magill)
Qualifications
Bachelor of Education (Junior Primary and Primary) With First-Class Honours, with a sub-major in Psychology.

Doctor of Philosophy in Education and Early Childhood
Background
I've worked in a range of policy and research positions since graduating from UniSA in 2006. I started as an ATP tutor in 2021 and wanted to give back after learning a lot as an academic and student. I enjoy walking my dogs, and look forward to being able to travel when the world allows it.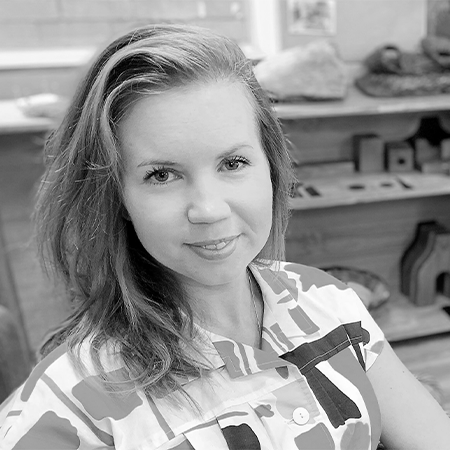 What book, movie read/seen recently you would recommend and why?
Sing 2. I couldn't believe I loved it even more than the first one! It was funny, inspiring and had great music in it.
---
Caroline Man (Magill)
Qualifications
Master of Arts
Bachelor Creative Arts (Screen) Hons
Bachelor of Education
Background
I have been tutoring in the ATP program for 5 years and it constantly puts a smile on my face to watch as students connect with others and start on their successful careers. I am an experienced freelance producer, filmmaker and educator who has produced for various broadcast television channels.



What would your superpower be and why?
If I had a superpower I would love to be able to travel through time, you would meet so many interesting people.
---
Julia Koefer (Magill)
Qualifications
Bachelor of Psychological Studies
Master of Teaching
Background
In my spare time I enjoy reading, hiking, cooking, baking, handicrafts, cycling and playing violin. I have been an ATP tutor for a year and most enjoy discussing fascinating psychological concepts with students and seeing students empowered to tackle their studies using newfound study skills.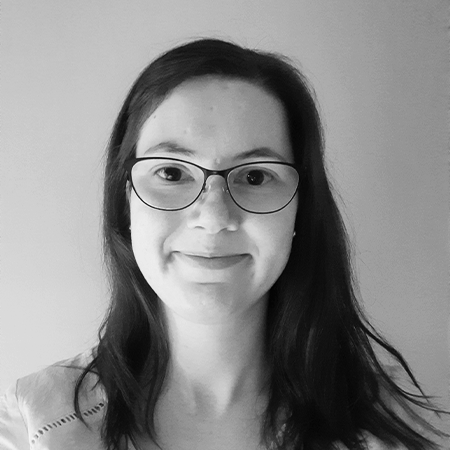 If you could live anywhere in the world for a year, where would it be?
Germany (somewhere along the Rhine) to improve my German language skills, learn more about German culture and cuisine and explore the country from top to bottom.
---
Julia Roetman (Mawson Lakes)
Qualifications
Teaching at UniSA, including statistical analysis, research processes, science communication, computer skills, biology and ecology
Extensive experience in ecological fieldwork and research
Undergrad studies included Biology, Chemistry, Ecology and Maths
Background
Growing up in the Rocky Mountains USA, I spent my childhood hiking and cross-country skiing. This immersion in the natural world led me to study Environmental Science. Although I no longer encounter moose, elk and bears on my hikes, I am fascinated by the natural environments in SA.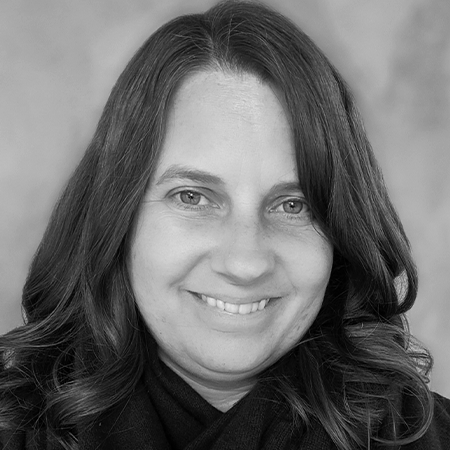 If you could live anywhere in the world for a year, where would it be?
I would love the opportunity to live in Yellowstone. I would like to experience the change of seasons with the green and flowers of spring and the quiet stillness of snow in the winter. I would love to hear the wolves that have been reintroduced.
---
Soroush Shahnia (Mawson Lakes)
Qualifications
PhD in Applied Physics
M.Sc. in Electrical Power Engineering
B.Sc. in Electrical and Electronic Engineering
Background

I've been an ATP tutor for over 10 years and have delivered over 15 topics in Math and Physics at UniSA. I enjoy teaching as it provides opportunities to learn new material and connect with students. Whether it's researching a topic connected to a student's interests or inquiries, or coming up with innovative ways to prepare something, it's all part of the journey.



What would your superpower be and why?

My superpower is "Mind Move"(ref. Raising Dion), as I move myself with my mind, it also represents the unit of acceleration.
---
Helen Strickland (Mount Gambier)
Qualifications
Certificate 1V Training and Assessment (TAE) TAFE SA
Certificate IV Career Development TAFE SA
Master of Education (by research) RMIT, Melbourne, Victoria
Executive Diploma in Business Planning: Enterprise Workshops
Bachelor of Education (Curriculum Leadership) University of SA
Background
I enjoy seeing students making progress and achieve their goals. I also tutor Business students and Course Coordinate for UniSA courses in Project Management for Public and Community Health courses that I wrote. I'm a passionate gardener and have 200 acres that I manage with my partner.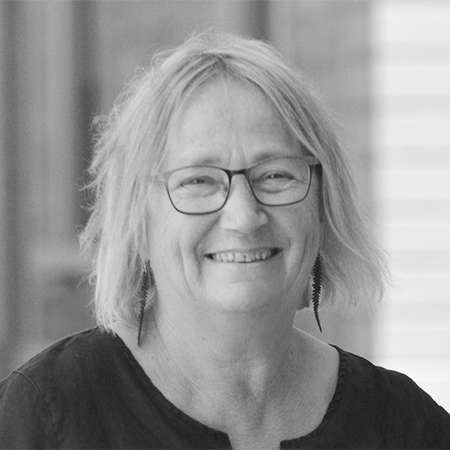 If you could live anywhere in the world for a year, where would it be?
Spain, such a big country with great food, great wine and a fabulous culture, history and attitude.
---
Jenny Van-Overdijk (Port Lincoln)
Qualifications
1st year Bachelor Arts (Contemporary Indigenous Australia)
Transferred after 1st year Bachelor Education (Primary)
Diploma Management
Cert IV Training and Assessment
Cert IV Business Administration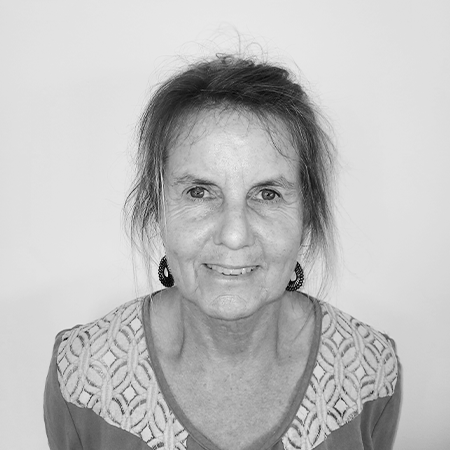 Background
My passions include the ocean, nature, art, well being, and family and my newest hobby is crocheting. I have been an ATP tutor for 4 years and I love seeing students confidence grow as they progress through their studies and develop a desire and belief to attend University or develop other life goals.

If you could live anywhere in the world for a year, where would it be?
I've always thought I would like to try living in a small coastal village in Italy. I would love to learn cooking from the Nonnas, fruit and vegetable gardening from the Nonnos, and share in the traditional family food preparation and gatherings.
---
Sam Mitchell (Ceduna)
Qualifications
Bachelor of Health Science (Neuroscience and Physiology)
Graduate Diploma in Psychology
Graduate Diploma in Psychology Advanced (Honours)
Master of Psychology (Clinical)
Background
Over the past seven years, I have been working and living in some of the most beautiful remote and regional locations. These locations have helped me to develop a strong love in supporting the community. In 2021 I began working as an ATP Tutor and have really enjoyed getting to know and helping students along their journey.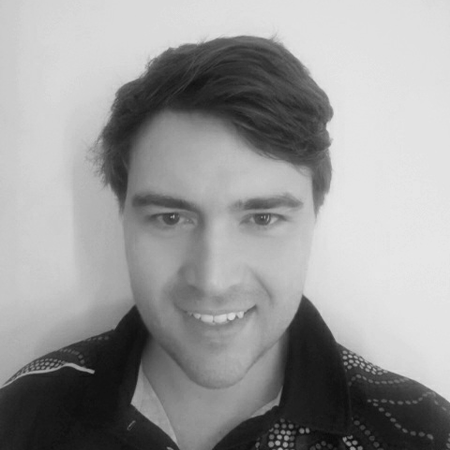 If you could live anywhere in the world for a year, where would it be?
Probably somewhere in the Pacific Islands, where I could immerse myself in different cultures and enjoy the serenity, whilst exploring some of the most beautiful locations with my family.
---
Lauren Shivvaan (Whyalla)
Qualifications
Bachelor of Arts (majoring in Political Science and History)/Bachelor of Law (UTAS)
Graduate Diploma of Legal Practice (LCI) Admitted to Victoria Bar in 2011
Graduate Certificate of Careers Education and Development (RMIT)
Currently studying Master of Teaching (Secondary: HAAS and English) (UTAS)
Background
I've been working for UniSA for 11 years in various roles. Between work and study, I enjoy spending time with my family, exploring Whyalla and beyond. I love sport and in my 'down time' I like to read historical fiction or get creative with my Cricut machine. I really enjoy supporting students to have more confidence in their abilities and assisting them in building their understanding of key topics and concepts.



What's the best piece of advice you've ever been given?
When one door closes another one will open – do not dwell on the door that has closed, instead take the opportunity to see what the other door opening offers you! If failure caused that door to close, it does not mean that you will fail at everything – failure is part of the journey to success.
---
Taryn Poole (Whyalla)
Qualifications
Bachelor of Nursing
Graduate Diploma in Mental Health Nursing (in progress)
Certificate III Business Administration
15 years of experience working in finance and bookkeeping
Background
I am a proud Ngarrindjeri woman, born and raised in Adelaide. Achieving a Bachelor of Nursing and working in Mental Health has been my biggest and proudest career achievement to date. I am passionate about supporting and empowering mob and giving back to our communities.



You have to sing karaoke, what song do you pick?
I Wanna Dance with Somebody – Whitney Huston, every, single, time!
---
Apply to Become an ATP Tutor
Interested in providing tailored learning support to Aboriginal students to maximise learning outcomes and achieve their full potential? Want to work closely with UniSA's student services and gain valuable experience in tutoring and academia? Download the ATP Tutor Handbook to learn more about what the program has to offer.


To register your interest in becoming an ATP Tutor:
Read the position description document for full details and requirements of the role.


Email your expression of interest to wirringka@unisa.edu.au with a copy of your cover letter, CV/resume and valid Working with Children Check (WWCC) attached.
Need further assistance?
Your one-stop-shop for student services. UniSA general enquiries: 1300 301 703.