Positive Health and Wellbeing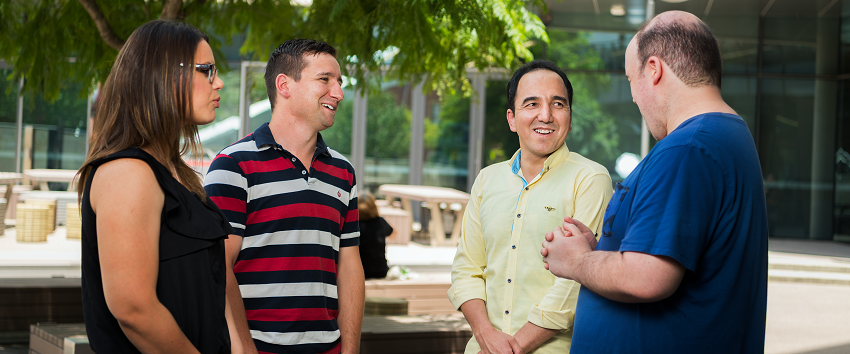 An individual's overall health can be determined by their combined physical and mental health. However, their wellbeing is made up of more than just their physical and mental health.
An individual's wellbeing is influenced by:
what they do each day
the relationships in their life
their satisfaction with their standard of living
how they participate in life and deal with life's challenges
their health and energy levels
their involvement with those around them.
UniSA aspires to be a place where students feel a strong sense of belonging to a UniSA community which cares about the wellbeing of its members. A University community in which students and staff look after themselves and each other.
The UniSA mental health strategy aims to:
Raise awareness on the importance of wellbeing through promotional activities and online resources
Provide activities for students such as Mindfulness workshops and Stress Less Week
Develop the skills of our staff through Mental Health Workshops
Raise awareness of services such as Counselling and Access and Inclusion Services
Wellbeing tips, resources, activities and services can be found at the Student Wellbeing Website.
UniSA operates a number of clinics that are open to the general public providing professional and cost-effective services in the areas of health, law and psychology. Information on each of these clinics can be found on the Community Clinics Website.
Need further assistance?
Your one-stop-shop for student services. UniSA general enquiries: 1300 301 703.