Study Support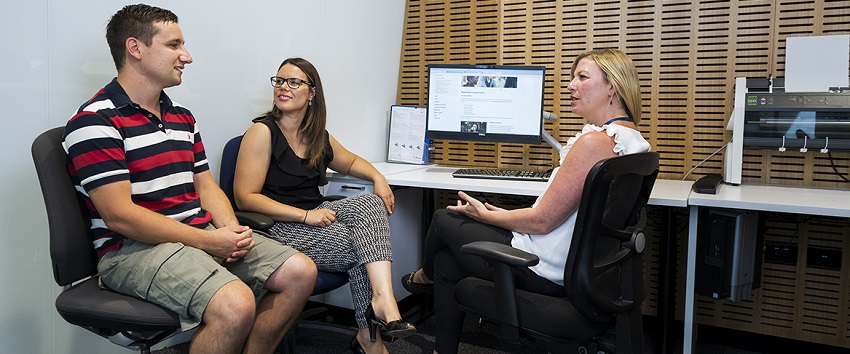 UniSA is keen to give you all the skills, information and support you require in order to succeed. If you could use a little help with your study or assignments, have a look at the Study Support webpage which contains a range of online resources, workshops and learning support services.

Reading Strategies
Students with a vision impairment or learning disability need to develop excellent reading strategies to manage the demands of university study. If reading takes longer because of your disability or you need alternative format reading materials it will be important to be organised early and start planning your study before classes commence. This can include:
Contacting Course Coordinators to confirm reading lists and request a refined reading list where necessary.
Sourcing alternative materials to support learning such as video and audio resources.
Getting started with preparatory reading before classes start.
You will also find it helpful to use reading resources and develop strategies which allow you to get the most out of your reading through effective note taking, speed reading and memory techniques.

Writing Strategies
Many students have to develop strategies to manage the impact of their disability on writing tasks. Students who experience pain or fatigue when writing, schedule frequent rest breaks, and may work in a variety of positions, such as lying down with a laptop, standing at a lectern and sitting at a desk. It is important to ensure that your working environment is ergonomically designed and that you are aware of good working postures, especially when working at a computer for long periods.
Many students find simple strategies can minimise pain and fatigue associated with long writing stints. These include:
Frequent rest breaks.
Ergonomic work station.
Get started early. Having short days writing is better than a few days of cramming.
Learn to use keyboard shortcuts.
Be mindful of your body. Stop and rest if you are experiencing additional pain or fatigue.
Work at times of the day that suit you. No point starting at 7.00am if you can't think.
Make sure your keyboard and mouse suit your needs.
Use writing resources to improve your academic writing skills.
If you need help to manage the impact of your disability on writing speak with an Access and Inclusion Advisor

'Studying With' Resources:
Study with Autistic Spectrum Disorder
Study with learning disability
Study with hearing impairment
Study with vision impairment
Need further assistance?
Your one-stop-shop for student services. UniSA general enquiries: 1300 301 703.