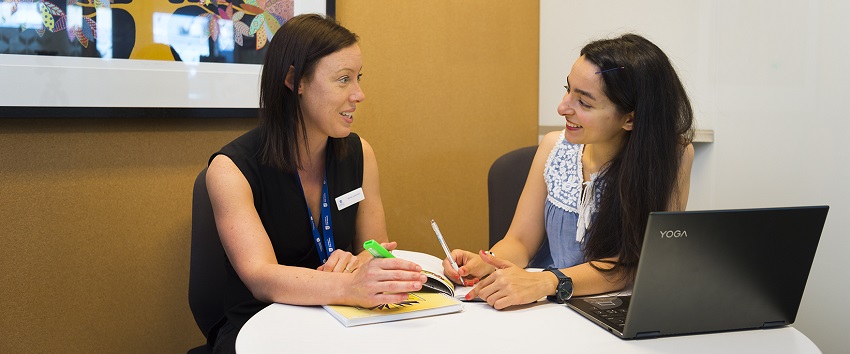 If the resources on this site haven't quite answered your study questions, you are welcome to make an appointment to speak with a Learning Adviser.
Learning Advisers can provide study and assignment assistance to help you achieve your academic and professional goals. Areas we can assist with include:
Understanding different kinds of assignment tasks
Writing essays, reports and other types of assignments
Academic reading, writing, speaking and listening skills
Referencing and academic integrity
Adapting to university study
Managing your workload
We can also help develop your self-editing skills and grammar, but be mindful that we cannot edit or proofread your work.
You can book an appointment here to speak with a Learning Adviser in person or over the phone.