24/7 online learning support with Studiosity
Feeling overwhelmed, stuck on a study question or not sure where to even start with an assignment?
Whether you have questions about academic writing and grammar, or maths, accounting, statistics or referencing – you can get one-to-one help from an adviser with Studiosity.
The best part? Studiosity is totally free for UniSA students.
How does it work?
There are two types of assistance you can get from Studiosity:


Connect Live
Log in and be connected live via online chat.
You'll get immediate help from friendly online adviser with academic writing, referencing, maths, first year level accounting, statistics and economics and more, as well as essential foundation knowledge for maths, science and business studies.
Connect Live is available 24 hours a day, 7 days a week.


Writing Feedback
Submit your writing anytime and get feedback within 24 hours.
You will receive general comments and advice on organisation and structure, English and academic language, grammar, punctuation and referencing.
You can upload a maximum of 3,000 words for writing feedback for each interaction, so use any feedback to develop your writing skills.
NOTE: This is not a proof reading service. The adviser will not make corrections to your work, but will provide feedback on some areas of your writing. It's important to use the feedback to improve your work yourself.
Important things to note:
Each student can have up to 10 free interactions per 6-month period (Jan-Jun and Jul-Dec).
An interaction is one submission for writing feedback or one live chat session.
Once logged in to Studiosity you will be able to keep track of how many interactions you have used via the dashboard.
Be mindful of your assignment due dates and plan ahead so you can get the most benefit from using this feedback.
If you need more individualised support or clarification of feedback received, please book an appointment with a Learning Adviser.
View your usage status by checking the dashboard on the Studiosity homepage (screenshot below).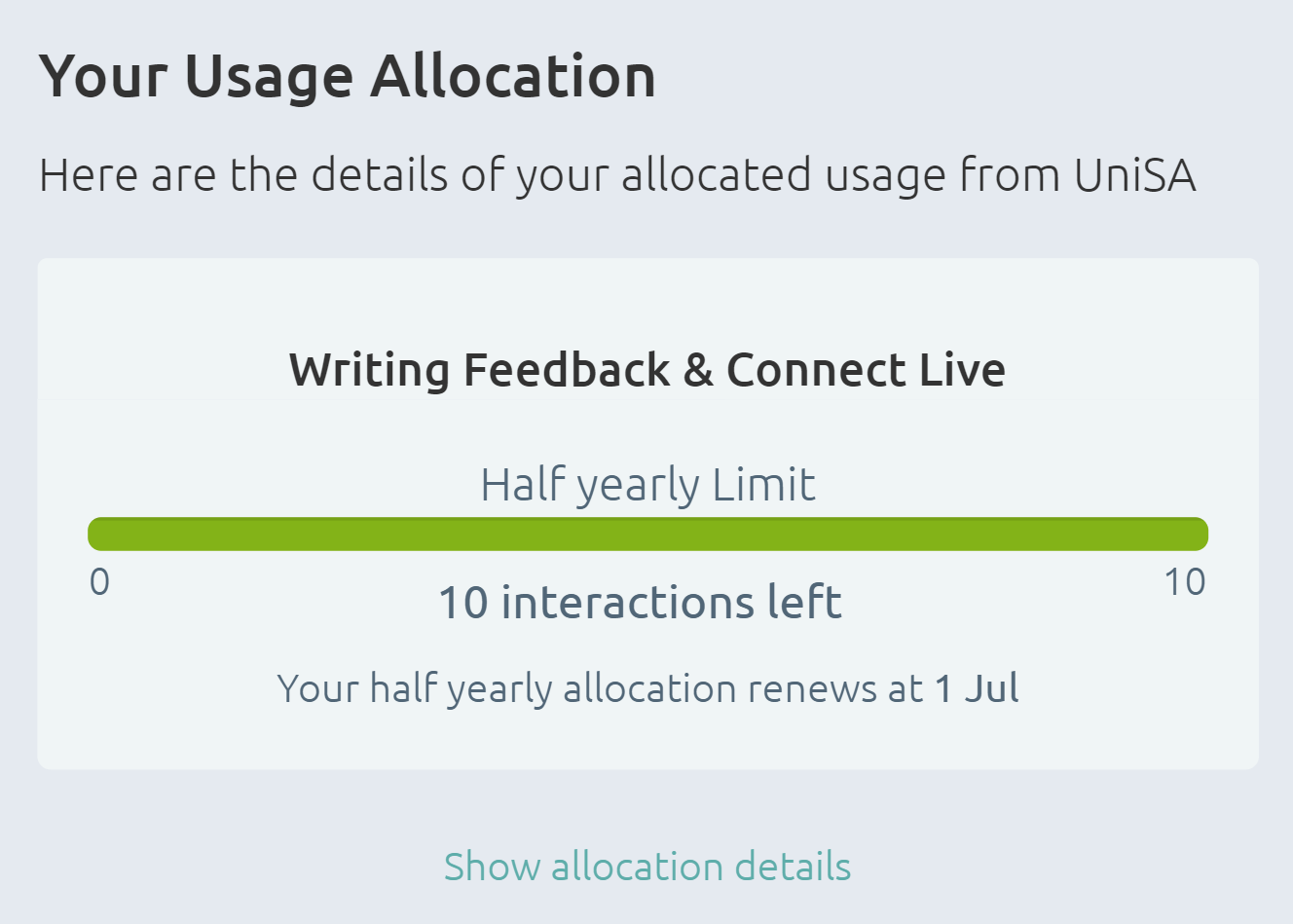 How do I access Studiosity?
Studiosity is accessible through learnonline.
Login and select the UniSA Apps icon in the top right corner of the moodle, and select 'Studiosity'.
Check out the screenshot for reference!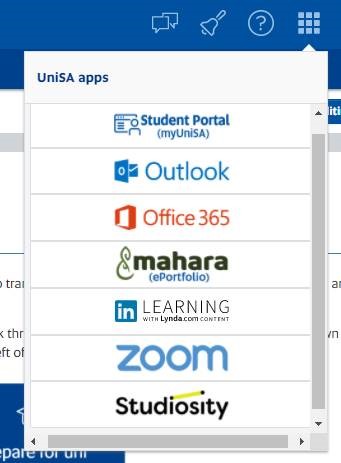 Once you open up Studiosity, this is the screen you will see.



Got a Question?
Watch this video to see what Studiosity is all about. Still got more questions?
Check out more FAQs