Need some study help? Ask the Study Help PALS!
Study Help PALS are current UniSA students who provide friendly, informal study support at 'drop-in' sessions on each campus during Study Period 2 and 5. Working closely with the Learning Advisors, Study Help PALS are trained to support you!
Study Help PALS can assist you with:
Referencing
Academic and assignment writing
Study skills
Digital Event: Instagram Takeover Q&A
On Thursday 21 and Friday 22 March 2019 the Study Help PALS will be taking over the University of South Australia Instagram to answer your questions in the lead up to SP2 Census Date and assessment deadlines. Make sure you're following the account to be part of the event.
Want to help other students? Become a Study Help PAL!
Study Help PALS provide friendly 'drop-in' study support to other students on campus. Working closely with the Learning Advisor team, Study Help PALS also connect students to appropriate resources and other learning support services.
Volunteering as a Study Help PAL is recognised under the Leadership and Enterprise pillar of UniSA+. Being a Study Help PAL will allow you to further develop your communication skills and ability to work with a diverse range of students. Not to mention, you'll receive a free t-shirt and a certificate!
Requirements:
Completion of an online training module and a face-to-face training session
Two hours commitment per week in 'drop-in' sessions
Ongoing supervision and feedback
You must hold a current DHS clearance (we can assist you to obtain one if needed - these are now free).
Application Criteria:
Must be a current UniSA student
Completed a full study period at UniSA and have a good GPA
Hold an understanding of the challenges of academic study
Be able to demonstrate good communication skills and empathy
Applications to become a Study Help PAL in 2019 have now closed.
For more information, contact Kirstin Marks, Manager: Learning Advisers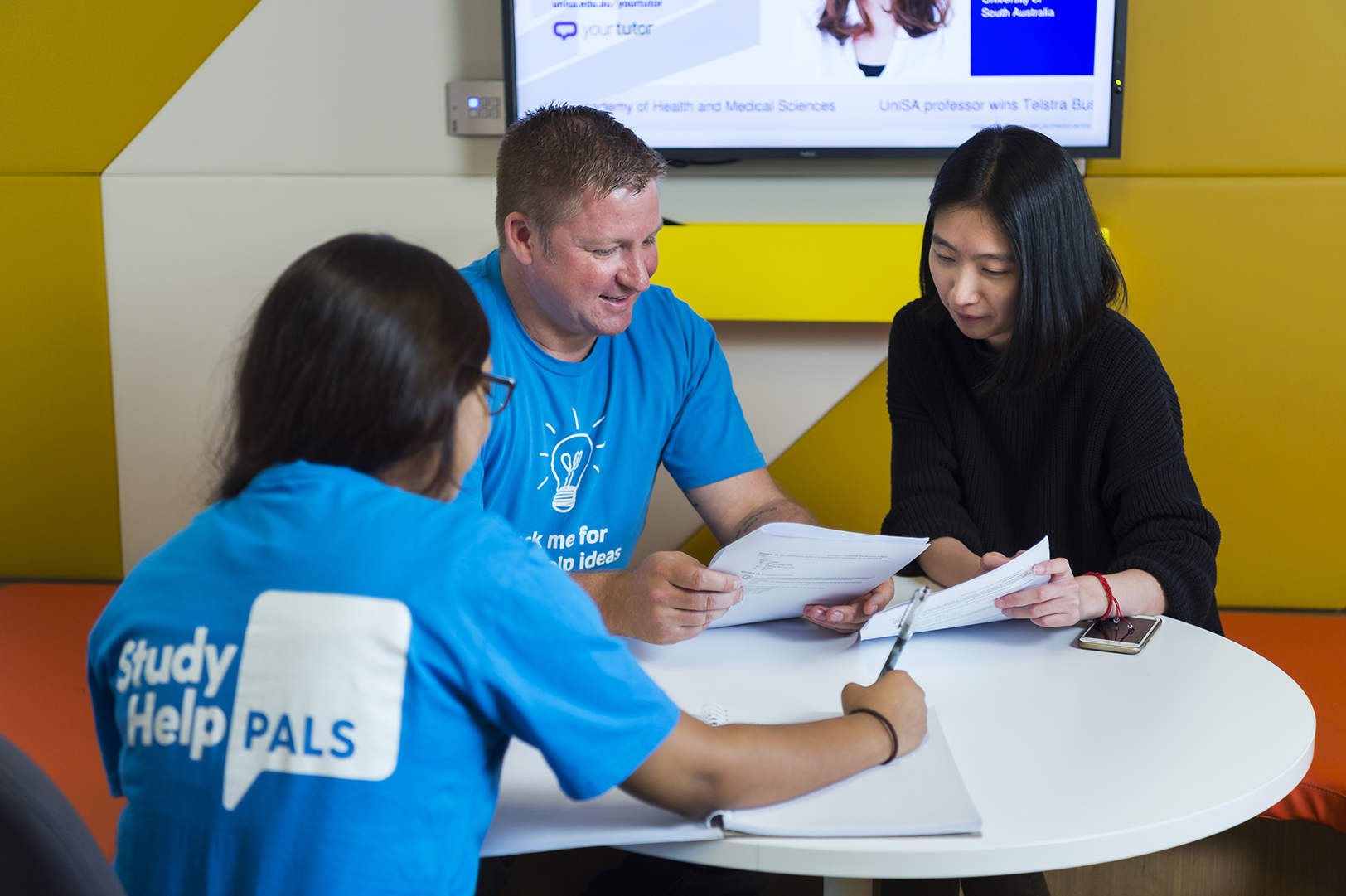 ---
Need some help?
If you haven't found the study support you need here, make an appointment to chat to a Learning Adviser by contacting Campus Central or book online.