Contact the TIU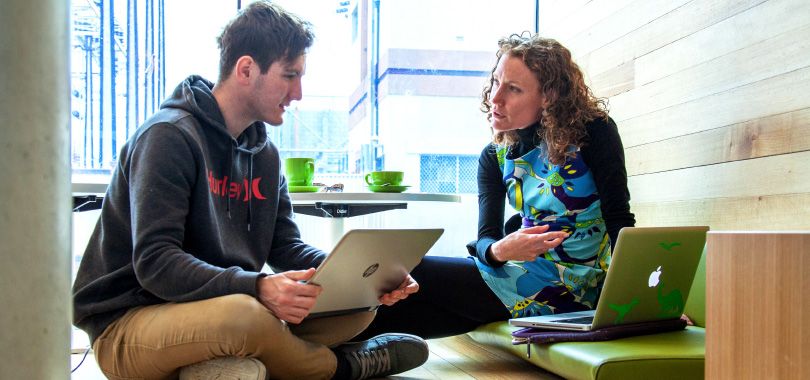 Exploring innovation, finding inspiration, sharing ideas
The Teaching Innovation Unit (TIU) supports academics to drive innovation in their teaching practices and curriculum, and enhance the use of digital technologies to facilitate learning.
In this, we are guided by UniSA's Teaching and Learning Framework and Teaching Practice guidelines.
Our key areas of focus include:
Curriculum, assessment and teaching practice – Academic Developers
The supervision of research students – Research Education
Development and support of learnonline – Technology Enhanced Learning
Online teaching and course design – Online Educational Designers
As a unit, we work closely with the Executive Dean/s across each Academic Unit.
Our external focus is about global research on new innovations for teaching and learning; but, innovation doesn't just happen. New ideas must be tested for efficacy, scalability and ease of integration by our consultants and analysts who are constantly reviewing and updating the practices and technologies we work with.
We also collaborate with academics who are forging innovation in their own teaching and welcome the opportunity to share their insights with you.
As you explore the TIU website you will discover the many areas of innovation and support we provide.
If you have a general enquiry on requesting assistance from the TIU please use the Contact Us button at the bottom of this page.
TIU Teams