Student Led Projects
When it comes to creating a healthy campus community, UniSA is committed to working together with our students as partners in this mission. We achieve this through creating opportunities for active collaboration between students and staff in University-wide health promotion initiatives such as UniTopia; a free wellbeing event for all students held in May and October each year.
As a student you can also initiate or participate in a Wellbeing project by making a suggestion or joining the University-wide Wellbeing Steering Group as a student representative.
The Wellbeing Internship established in 2017 makes it possible for students in credit bearing courses to be placed within UniSA and contribute to student-led projects with discipline specific support from academic or professional staff.
To find out more about successful student-led projects that have already made a positive impact on the health and wellbeing of UniSA's community check out the list below:
2019
UniSA's Overseas Student Health Care provider Bupa was once again instrumental in supporting the Healthy Food Market stall at UniTopia in May and October, coordinated by USASA. The Healthy Food Market stall incuded dietitian-led fun activations with students and staff on how specific foods can benefit physical and mental health.
USASA student leaders and social work students worked together on the student-led Alcohol Awareness Project at UniTopia in October. Students facilitated a fun activation during UniTopia and also developed and online Life of Bot game which engaged hundreds of students. The Alcohol and Wellbeing webpage was developed providing students with online resources and information on how to reduce alcohol-related harm.
Fifty student leaders and Higher Degree Research students completed Bupa-sponsored Mental health First Aid training on campus delivered by an accredited trainer as part of UniSA's ongoing commitment to increasing mental health literacy among our students.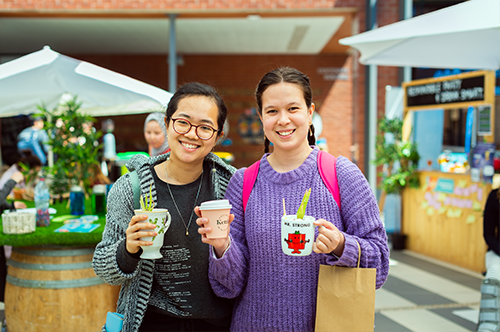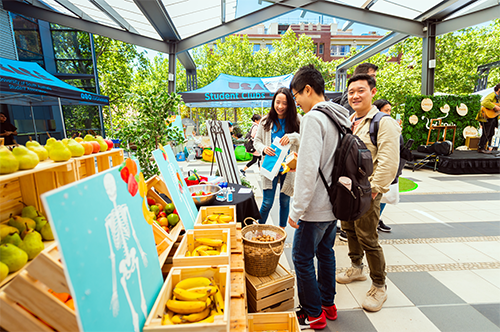 2018
Eat Well, Be Well healthy eating campaign was a student-led project that involved UniSA's new food vendors and over 700 students during UniTopia. The aim of this Wellbeing project was to educate and encourage students to make healthy food choices on and off campus.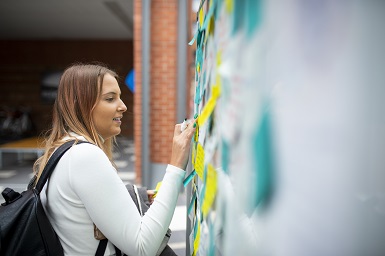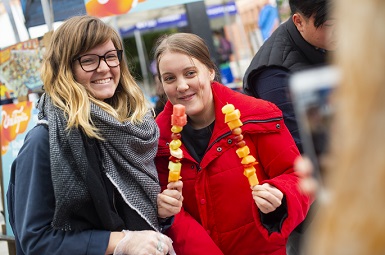 ---
2017
Healthy Spaces videos created by students from the Schools of Creative Industries and Health Sciences draws attention to the important role healthy environments on campus play to support the health and wellbeing of our community.
Healthy Eating Guide developed by a health science student is designed for UniSA students. It provides useful information and tips on healthy eating on a budget.
Community Panel Forum and Q&A with UniSA's Vice Chancellor, Professor David Lloyd in 2017 was a student-led initiative by UniSA's Social Work students. The forum created an opportunity for open discussion between students, the Vice Chancellor and a panel of experts on the important topic of how to prevent and address the issue of sexual violence in university communities. Moderated by the Honourable, Lyn Breuer, the forum engaged over 100 UniSA students.
---
Need further assistance?
Your one-stop-shop for student services. UniSA general enquiries: 1300 301 703.