Year on Year Comparison of Carbon Emissions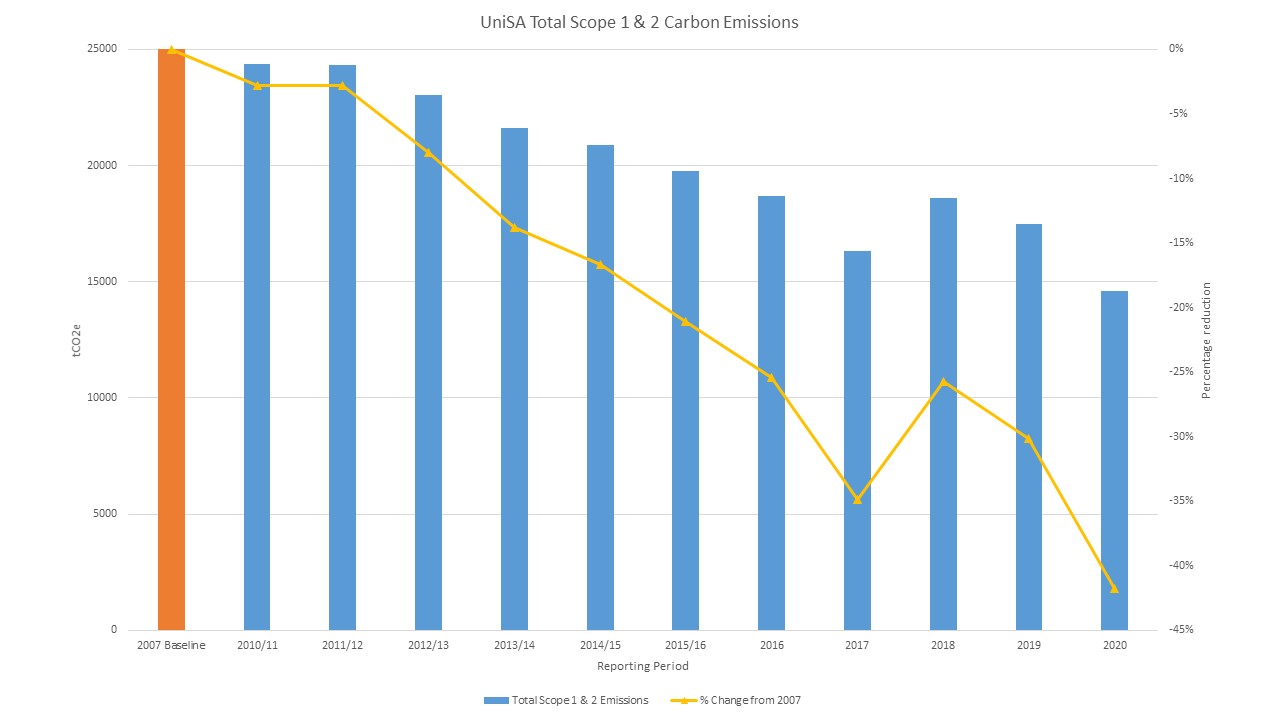 *Total consumption expanded in 2018 due to the completion and occupation of the UniSA Cancer Research Institute and Pridham Hall.
Please contact us if you would like more information on individual campus or building energy consumption.
What can I do to help?
Check out the links below or send us your ideas.